News from December 16-20, 2002
---
Divided 11th Circuit Denies Rehearing En Banc in Covad v. BellSouth
12/20. The U.S. Court of Appeals (11thCir) issued its order denying a petition for rehearing en banc in Covad v. BellSouth, a case involving antitrust and telecommunications law. Three judges dissented from the denial. In addition, Judge Tjoflat wrote an lengthy opinion explaining his dissent. See, order and dissenting opinion. The majority wrote no opinion.
A three judge panel of the Court of Appeals issued its opinion on August 2, 2002. It is reported at 299 F.3d 1272. On the petition for rehearing en banc, six judges opposed rehearing (Edmondson, Black, Carnes, Barkett, Marcus, and Wilson), three judges dissented (Tjoflat, Anderson, and Birch), and two recused themselves (Dubina and Hull).
The following excerpts from Judge Tjoflat's opinion summarize his objection. "Covad is the CLEC in this case; BellSouth is the ILEC. Covad is in the business of providing DSL service -- primarily through the use of BellSouth's physical plant. BellSouth and Covad entered into an interconnection agreement -- ultimately approved by the Georgia PSC -- pursuant to 47 U.S.C. § 252. Covad claims that BellSouth has not fulfilled its obligations under the 1996 Act and the BellSouth/Covad interconnection agreement. Specifically, Covad argues the following: BellSouth should have provided UNEs more promptly; BellSouth did not sufficiently provide space so that Covad could ``collocate´´ its equipment on BellSouth's premises; BellSouth engaged in a ``price squeeze´´ by pricing its UNEs too high while selling its DSL services to consumers at retail prices that are too low; and BellSouth understaffed its wholesale division. The basic theory, then, is that Covad needs BellSouth's local loop to compete, and BellSouth has done a poor job of turning it over. Covad wants access, and it wants access more promptly and on less costly terms than BellSouth presently provides."
Tjoflat continued that "The district court granted a dismissal, pursuant to Fed. R. Civ. P. 12(b)(6), based upon the reasoning of the Seventh Circuit in Goldwasser v. Ameritech Corp., 222 F.3d 390 (7th Cir. 2000). A three judge panel of this Court reversed, concluding that the obligations of ILECs under the 1996 Act and the Sherman Act are essentially coterminous, and therefore Covad's complaint alleges harms that, if proved, are cognizable under the antitrust laws. See Covad Communications Co. v. BellSouth Corp., 229 F.3d 1271 (11th Cir. 2002). Specifically, the panel found that BellSouth's alleged failure to promptly turn over its network would, if proved, give rise to liability under the essential facilities doctrine and the refusal-to-deal doctrine. The panel also held that BellSouth's allegedly high wholesale prices for its DSL UNEs, in conjunction with low retail prices on DSL service, states a ``price squeeze´´ claim under Section 2 of the Sherman Act. This court declined to reconsider the panel's decision en banc."
Tjoflat concluded: "I dissent because the panel's holding has troubling implications for telecommunications law and, indeed, antitrust law as a whole. The panel decision took a turn that is bad policy, undermines Congress's regulatory scheme, and usurps regulatory power that belongs to the FCC under the 1996 Act by placing it in the hands of federal courts."
Sendo Files Complaint Against Microsoft
12/20. Sendo filed a complaint [27 pages in PDF] in U.S. District Court (EDTex) against Microsoft alleging a shotgun list of state causes of actions, including misappropriation of trade secrets. The suit arises out of Microsoft's and Sendo's prior business dealings pertaining to mobile communications.
The complaint offers a long introductory statement. It states that "This lawsuit is the result of Microsoft's master plan (``The Plan´´) to quickly obtain the technology necessary to enter and ultimately dominate the next generation mobile phone market, also known as 2.5G, created by the convergence of mobile phones and computers. ... The Plan came at a time when Microsoft had little or no experience in the technology of mobile telephone handsets or their operating systems; nor did it have relationships with the primary customers for units, the carriers -- such as Orange, Cingular and AT&T Wireless. Microsoft had made repeated unsuccessful attempts to work with the major handset manufacturers and to attempt to license to them its planned software for handsets. Finally, Microsoft had no experience with the technical requirements that the carriers imposed upon manufacturers, some of which were the results of unwritten custom."
The complaint states that Sendo is "made up of able and experienced former employees of such established mobile phone manufacturers as Phillips, Motorola and Nokia" who have substantial experience with 2.5G.
The complaint continues that "Microsoft recognized Sendo had the technology and experience it lacked to quickly penetrate this new lucrative market. As such, Microsoft set about through a secret plan (``The Secret Plan´´) to obtain that technology and know-how from Sendo with the false promises that Microsoft would co-develop, help finance, and be the ``go to market´´ partner for Sendo's 2.5G Smartphone, the Z100."
"Microsoft's Secret Plan was to plunder the small company of its propriety information, technical expertise, market knowledge, customers, and prospective customers. Microsoft had been unable to successfully access the wireless market because the major handset manufacturers would not use their software. So instead, Microsoft gained Sendo's trust and confidence through false promises that Sendo would be its ``go to market partner´´ with the Microsoft Smartphone platform, originally code named ``Stinger.´´ As a result of those false promises, Microsoft gained access to Sendo's hardware expertise and knowledge of the mobile carrier business. Microsoft then provided Sendo's proprietary hardware expertise and trade secrets to low cost original equipment manufacturers (OEM) (who would not otherwise have had the expertise) to manufacture handsets that would use Stinger and used Sendo's carrier-customer relationships to establish it own contractual relationships. In short, Microsoft used Sendo's knowledge and expertise to its benefit to gain direct entry into the burgeoning next generation mobile phone market and then, after driving Sendo to the brink of bankruptcy, cut it out of the picture", the complaint alleges.
The lawsuit was filed in federal court based upon diversity of citizenship. There are no causes of action based upon federal law. The complaint pleads a long list of Texas commercial tort and contract claims. First, the complaint pleads misappropriation of trade secrets "relating to its operation of a mobile telephone development and manufacturing business". The complaint also pleads common law misappropriation
There is also a count for conversion. It alleges that Microsoft is "currently in possession of Sendo's property, including but not limited to Sendo's company confidential information including strategies and plans, source code, trade secrets embodied in documents, Z100 mock-ups or demo units, pre-production testing units, and source code for several key drivers."
The complaint also pleads unfair competition, based upon Microsoft's alleged "unauthorized use of Sendo's trade secrets and confidential proprietary information".
Other causes of action plead in the complaint include fraud, breach of fiduciary duty, negligent misrepresentation, civil conspiracy, breach of contract, tortious interference, constructive fraud, and fraudulent inducement.
The plaintiffs request monetary damages, and "Defendants' profits arising from their tortious acts".
Sendo's various corporate entities are incorporated and registered in the United Kingdom, the Cayman Islands, and Hong Kong. Microsoft is incorporated in, and based in, the state of Washington. The complaint was filed in Texarkana, Texas, a town located on Interstate 30 at the Texas Arkansas border. The complaint alleges that "This Court has general jurisdiction over Defendants because their contacts with this district are substantial and continuous." The complaint does not allege specific contacts. Perhaps, the contacts are Microsoft applications running on computers in eastern Texas. Out of district plaintiffs frequently file lawsuits against large technology companies in the U.S. District Court for the Eastern District of Texas.
This case is Sendo Limited, Sendo International Limited, Sendo Holdings PLC, and Sendo America, Inc., v. Microsoft Corporation, Microsoft Licensing, Incorporated, and Microsoft Capital Corporation, D.C. No. 502CV282. Plaintiffs are represented by the Texarkana, Texas, law firm of Patton Haltom Roberts McWilliams & Greer, and the law firm of Jackson Walker.
DC Circuit Rules in Pole Attachments Act Case
12/20. The U.S. Court of Appeals (DCCir) issued its opinion in Southern Company Services v. FCC, upholding the Federal Communications Commission's (FCC) pole attachments rules.
Southern Company Services and other companies that own utility poles and conduits filed a petition for review of three FCC orders implementing amendments to the Pole Attachments Act, 47 U.S.C. § 224. This statute requires owners of poles and conduits to lease space to companies that want to attach cables or wires, and gives the FCC authority to promulgate implementing regulations.
The petitioners argued that the rules exceed the FCC's enforcement authority and interfere with their rights to reasonably deny pole, duct, conduit, and right-of-way space. They also argued that rules violate the Administrative Procedure Act (APA). The Appeals Court denied the petition for review.
Court Rules No Duty to Defend/Indemnify in Patent Case Based on Advertising Injury Clause
12/20. The U.S. Court of Appeals (3rdCir) issued its opinion [PDF] in Green Machine v. Zurich American Insurance, a case regarding an insurer's duty to defend and indemnify its insured in a patent infringement action.
Zurich American's predecessor issued an insurance policy to Green Machine. Chiuminatta filed a complaint against Green Machine alleging patent infringement. Green Machine filed a separate complaint in state court against Zurich American seeking a declaratory judgment that Zurich American had a duty to defend and indemnify Green Machine under the advertising injury clause in the insurance policy. Zurich American removed the later action to the U.S. District Court (EDPenn).
The District Court granted summary judgment to Zurich American. Green Machine appealed. The Court of Appeals affirmed. It held that the complaint in the underlying lawsuit, alleging patent infringement, did not allege an advertising injury, and hence, Zurich American had no duty to defend.
GAO Reports on E-Government Initiatives
12/20. The General Accounting Office (GAO) released a report [70 pages in PDF] titled "Electronic Government: Selection and Implementation of the Office of Management and Budget's 24 Initiatives".
This report is a response to a request from Sen. Joe Lieberman (D-CT) and retiring Sen. Fred Thompson (R-TN), the Chairman and ranking Republican on the Senate Governmental Affairs Committee, that the GAO review 24 e-government initiatives of the Office of Management and Budget's (OMB). The GAO reviewed the information and documentation related to the selection and implementation of each of the e-government initiatives identified within OMB's e-government strategy.
The report found that "The business cases, work plans, and funding plans obtained by OMB all contained at least some of the key information that we identified as necessary to select and oversee the initiatives. However, we also reported that OMB did not collect complete business case information before making its selection of 24 e-government initiatives. Specifically, despite the importance that OMB attached to collaboration and customer focus in its e-government strategy, fewer than half of the initiatives' initial business cases addressed these topics. In addition, the May 2002 work and funding plans provided OMB with insufficient information to monitor the status of its 24 e-government initiatives. Without addressing these issues, OMB increases the risk that the initiatives will not meet the President's goal of a citizen centric electronic government that seeks to enhance the federal government's value to its citizens."
CCIA and SIIA Seek to Appeal as Amici in Microsoft Case
12/20. The Computer & Communications Industry Association (CCIA) and the Software and Information Industry Association (SIIA) filed a motion and memorandum [25 pages in PDF] with the U.S. District Court (DC) in the Microsoft antitrust case seeking leave to appeal the November 12, 2002 Final Judgment. Neither the CCIA nor the SIIA are parties to the case.
The motion is titled "Joint Motion by Amici Curiae CCIA and SIIA for Leave to Intervene for Purposes of Appeal". The CCIA and SIIA also filed a proposed order and a memorandum in support. The CCIA and SIIA assert that they represent a broad cross section of the computer and communications industries, that the settlement of the Microsoft case is not in the public interest, and that they should be permitted to appeal the case so that the Court of Appeals might overturn the judgment containing the settlement.
The motion lists Robert Bork, Ken Starr (Kirkland & Ellis) and Glenn Manishen (Kelley Drye & Warren) as attorneys for the CCIA and SIIA. See also, CCIA release and SIIA release.
The Association for Competitive Technology (ACT) responded in a release that the CCIA and SIIA represent Microsoft's largest competitors. ACT President Jonathan Zuck stated that the "CCIA and SIIA must have just gotten their Christmas bonuses from Sun, Oracle and AOL, with a note attached that read 'What have you done for me lately.' As always, CCIA and SIIA have chosen to ignore the true interests of the industry they purport to represent."
Associate USTR Addresses Free Trade, FTAs and Technology
12/20. Associate U.S. Trade Representative (USTR) Josette Shiner gave a speech [PDF] to the The International Environment Forum in which she advocated free trade.
She also explained why free trade agreements (FTAs) with small developing economies are so important. She said that "FTAs can serve as models for global negotiations by establishing new standards, especially to deal with fresher topics on the globalization agenda -- such as ecommerce, intellectual property in a digital economy, labor and environmental cooperation, and an expanding services trade."
And, she pointed out, "A free and open trading system is critical to many of the most competitive sectors of the U.S. economy. ... America's dynamic high-tech sector depends on exports, with $189 billion in foreign sales last year. Software producers earn over half of all their revenue overseas."
Tech Crime Report
12/20. The U.S. Attorneys Office (EDCal ) announced that Alyn Waage and James Webb were extradited from San Jose, Costa Rica, to Sacramento, California, on charges of conspiracy, mail fraud, wire fraud, securities fraud and money laundering in connection with an alleged Internet based investment fraud scheme. See, USAO release [PDF].
12/20. Juju Jiang was charged by criminal complaint with one count of computer fraud in connection with attempting to gain access to the account of subscribers of GoToMyPC.com. He was charged in the U.S. District Court (SNDY) by the U.S. Attorneys Office (USAO). GoToMyPC.com is a company that provides subscribers with remote computer access. See, CCIPS release.
People and Appointments
12/20. Sen. Trent Lott (R-MS) announced that he will step down as the Republican leader in the Senate. He released a short statement: "In the interest of pursuing the best possible agenda for the future of our country, I will not seek to remain as Majority Leader of the United States Senate for the 108th Congress, effective January 6, 2003. To all those who offered me their friendship, support and prayers, I will be eternally grateful. I will continue to serve the people of Mississippi in the United States Senate."

12/20. Alaska Gov. Frank Murkowski appointed Lisa Murkowski (at right) to serve the remaining two years of a U.S. Senate term. Frank Murkowski represented Alaska in the Senate from 1980 until his election as Governor of Alaska in November. He had two years remaining in his Senate term. Under Alaska law the Governor has authority to appoint a replacement to the vacant Senate seat. Lisa Murkowski, his daughter, was the House Majority Leader in the Alaska legislature. Her father will also name her replacement in the state House. She previously practiced law in Anchorage, Alaska.
More News
12/20. The Copyright Office (CO) published a notice in the Federal Register regarding its notice of proposed rulemaking (NPRM) regarding the form, content, and manner of service of notices of termination under Section 203 of the Copyright Act. 17 U.S.C. § 203 pertains to the termination of transfers and licenses granted by the author. Comments are due by February 3, 2003; reply comments are due by March 5, 2003. For more information, contact David Carson, CO General Counsel, at 202 707-8380. See, Federal Register, December 20, 2002 Vol. 67, No. 245, at Pages 77951 - 77955.
12/20. The Federal Elections Commission (FEC) announced that it fined the Dreier for Congress Committee $650 for not filing a 12 Day Pre-Primary report in 2002. See, FEC release. However, Rep. David Dreier (R-CA), who is Chairman of the House Rules Committee, had no opposition in the March 5, 2002 primary election. See, California Elections Division election results [23 pages in PDF].
12/20. The Federal Communications Commission (FCC) released its Notice of Inquiry (NOI) titled "In the Matter of Additional Spectrum for Unlicensed Devices Below 900 MHz and in the 3 GHz Band". This is ET Docket No. 02-380. The FCC announced this NOI on December 11, but did not release the actual NOI until December 20.
12/20. The Federal Communications Commission (FCC) released its Notice of Inquiry (NOI) in the proceeding titled "In the matter of Facilitating the Provision of Spectrum Based Services to Rural Areas and Promoting Opportunities for Rural Telephone Companies To Provide Spectrum Based Services". This is WT Docket No. 02-381. The FCC announced this NOI on December 11, but did not release the actual NOI until December 20. The NOI states that comments are due by February 3, 2003, and that reply comments are due by February 18, 2003.
12/20. The U.S. Court of Appeals (2ndCir) issued its opinion in Jasper v. Bovina Music, a case involving federal court jurisdiction in cases involving disputes over music copyright interests.
12/20. The Federal Communications Commission (FCC) issued an Order adopting a Consent Decree between the FCC and NOS Communications (NOS) and Affinity Network Inc. (ANI) regarding consumer complaints alleging that NOS and ANI engaged in the deceptive marketing of their interstate communication services by failing to disclose clearly and conspicuously material facts regarding their call unit pricing methodology and promotional plan offerings. The Order provides that "The Companies will make a voluntary contribution (not a fine or penalty) to the United States Treasury in the amount of $1 million dollars ($1,000,000) ..." (Parentheses in original.) See also, FCC release.
---
DOJ OIG Report Criticizes FBI Management of IT Resources
12/19. The Department of Justice's (DOJ) Office of the Inspector General released a report [178 pages in PDF] titled "Federal Bureau of Investigation's Management of Information Technology Investments". The report concludes that the "FBI has not effectively managed its IT investments because it has not fully implemented the management processes associated with successful IT investments." The report adds that "the FBI continues to spend hundreds of millions of dollars on IT projects without adequate assurance that these projects will meet their intended goals."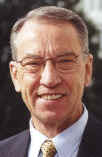 Sen. Charles Grassley (R-IA) (at right), a senior member of the Senate Judiciary Committee, which oversees the DOJ, stated in a release that "It looks like the FBI is playing with Lincoln Logs this Christmas season while everybody else is playing with X-Box and Play Station. The FBI's computers are a money pit, but they're so obsolete that we have little choice about spending more money to fix them so the FBI can do its job of protecting the American people. I'm not surprised about this latest example of the lack of institutional accountability at the FBI."
The report is a lengthy discussion of how the FBI is mismanaging its information technology. The report does not go into detail on what the FBI's information technology is. However, there is some discussion in vague terms, at pages 86-94, of its upgrade plans.
Nor does the report address how the FBI's IT deficiencies have impacted its ability to perform its law enforcement responsibilities.
The report notes that as of September 2000, "more than 13,000 of the desktop computers utilized by the FBI were 4 to 8 years old and could not run modern software", that "most Resident Agency offices were connected to the network at speeds equivalent to a 56k modem", and that "Special Agents were unable to reliably e-mail each other on case specific information and often resorted to faxes". The report is not specific regarding how much the FBI has improved its situation in the last two years.
The report also notes that "As of June 2002, the FBI had over 11,000 Special Agents and over 16,000 other employees ..." This is approximately 27,000 total employees. The report also notes that the FBI's budget authority for FY 2002 is about $4.371 Billion, and that $714 Million of this is allocated for information technology projects.
$714 Million divided by 27,000 employees comes to $26,444.44 per employee per year.
While this report focuses on failed management processes, the OIG has previously reported on other IT problems at the FBI. For example, in August 2002, the DOJ OIG released a series of reports on the control of laptop computers and weapons at five DOJ components. It reported that there were a total of 400 missing laptops, and 775 missing weapons. For the FBI, it reported that there were 317 missing laptops and 212 missing weapons. Moreover, the OIG found that the FBI does not know if sensitive data has been lost. See, Executive Summary [43 pages in PDF] and report titled The Federal Bureau Of Investigation's Control Over Weapons And Laptop Computers (Report No. 02-27). See also, TLJ story titled "FBI Loses 317 Laptops", August 5, 2002.
Greenspan Addresses Monetary Policy and Technology
12/19. Federal Reserve Board Chairman Alan Greenspan gave a speech to the Economic Club of New York in New York City titled "Issues for Monetary Policy". He reviewed the successes of monetary policy in the last several decades in controlling inflation and promoting economic growth.
He also addressed the increasing resiliency of the U.S. economy. He argued that this is the result of liberalization of global trade, deregulation of communications, financial services, and other sectors, and increased use of information technology. He said that "the dramatic gains in information technology have markedly improved the ability of businesses to address festering economic imbalances before they inflict significant damage. This improved ability has been further facilitated by the increasing willingness of our workers to embrace innovation more generally."
Greenspan also said that "There is evidence that some corporate managers are beginning to tentatively venture out on the risk scale. New orders for capital goods equipment and software, after falling sharply over the preceding two years, have stabilized and in some cases turned up in nominal terms this year -- an improvement, to be sure, but not necessarily the beginnings of a vigorous recovery."
Cable and Consumer Electronics Companies Announce DTV Agreement
12/19. Fourteen consumer electronics companies and seven cable operators announced that they have entered into a Memorandum of Understanding (MOU) regarding a national plug and play standard between digital television (DTV) products and digital cable systems. Their proposal still requires implementation by the Federal Communications Commission (FCC).
See, document [78 pages in PDF] consisting of the MOU, proposed rules to be promulgated by the FCC, and a letter to FCC Chairman Michael Powell and others.
The parties to the MOU recommend a "set of technical standards for cable systems and ``cable ready´´ DTV products (and testing procedures to assure compatibility); a proposed regulatory framework for support of digital TV receivers, digital recorders with secure interfaces and other devices on cable systems; a draft security technology license to ensure that high-value content can be transferred securely in the home network by consumers; and ``encoding rules´´ to resolve pending copyright based concerns about home recording and viewing." See, NCTA release and substantially similar CEA release.

Powell stated that "``Plug and play´´ cable compatibility is a key piece of the digital television puzzle. In a ``plug and play´´ world, consumers will be able to plug their cable directly into their digital TV set without the need of a set-top box. ``Plug and play´´ will be good for the future of these industries, good for the digital transition, and most importantly, good for consumers."
Powell also said that "I commend the cable and consumer electronics industries for their extraordinary efforts in reaching this agreement. This shows what progress can be made when both sides are committed to finding solutions rather than jockeying for regulatory advantage."
Powell concluded that "The agreement contains certain requests for FCC action. We will act expeditiously on those requests after other interested parties have had the opportunity to comment."
Robert Sachs of the National Cable & Telecommunications Association (NCTA) stated that "This agreement will advance the digital TV transition by making it easier for cable consumers to access digital TV services, including HDTV. Additionally, it will provide cable companies with an important retail presence to compete with direct broadcast satellite".
Gary Shapiro of the Consumer Electronics Association (CEA) stated that "This recommendation to the FCC is good news for consumers. It represents a true leadership effort on the part of both the cable and consumer electronics industries to advance the digital TV transition ... A national portable, plug-and-play digital cable standard for high-definition TV receivers, recorders and other products is a laudable accomplishment."
The MOU applies to unidirectional products. However, the parties also agreed to begin working on standards for future interactive digital cable TV products.
FCC Approves Long Distance Applications for California, Florida and Tennessee
12/19. The Federal Communications Commission (FCC) approved SBC's Section 271 application to provide in region interLATA service in the state of California. See, FCC release [MS Word]. This is WC Docket No. 02-306. The FCC also approved BellSouth's Section 271 application for the states of Florida and Tennessee. See, FCC release [MS Word]. This is WC Docket No. 02-307.
California. The California decision was controversial, because the California Public Utilities Commission (CPUC) had opposed approval.
FCC Commissioner Kevin Martin dissented. He wrote that "the record does not demonstrate that SBC has satisfied all of the requirements of section 271 in California." He cited the opposition of the CPUC. "In this application, the CPUC, the regulatory entity most knowledgeable about the local conditions of competition in California, determined that SBC's application failed checklist items 11 and 14."
Martin noted that "The CPUC determined that Pacific Bell failed checklist item 14 for two reasons: (1) failure to comply with its resale obligation with respect to advanced services pursuant to § 251(c)(4)(A), and (2) including restrictive conditions in certain interconnection agreements in contravention of §251(c)(4)(B)."
FCC Commissioner Michael Copps wrote in a separate statement that, while he supported the FCC's decision, he considered the CPUC's opposition "troubling" -- "enough to give me pause".
Florida and Tennessee. The FCC's decision on the applications for Florida and Tennessee was less controversial. The FCC voted 4-0.
BellSouth has now received approval to provide long distance service in every state in its original territory. Duane Ackerman, Ch/CEO of BellSouth, stated in a release that "This is a watershed day for BellSouth and our customers as it represents almost seven years of hard work by our dedicated staff in proving that our markets are open to competition. We are pleased that the Federal Communications Commission has again affirmed this ... We will launch our long-distance offerings in Florida and Tennessee on Monday, December 30, with calling plans and other long-distance services that residence and business customers in our other states have found to meet their long-distance calling needs at rates that are competitive with other providers in the marketplace."
DC Court Rules in USTR FOIA Case
12/19. The U.S. District Court (DC) issued its opinion [29 pages in PDF] in Center for International Environmental Law v. USTR, a Freedom of Information Act (FOIA) case. The requestors sought records pertaining to the just completed U.S. Chile Free Trade Agreement. The opinion contains a detailed analysis of two of the FOIA exemptions: inter-agency documents, and national defense documents.
5 U.S.C. § 522(b) provides, in relevant part, that "This section does not apply to matters that are -- (1)(A) specifically authorized under criteria established by an Executive order to be kept secret in the interest of national defense or foreign policy and (B) are in fact properly classified pursuant to such Executive order; ... (5) inter-agency or intra-agency memorandums or letters which would not be available by law to a party other than an agency in litigation with the agency".
The District Court ruled for the requesters on the inter-agency documents issue, but for the Office of the U.S. Trade Representative (USTR) on the national defense and foreign policy documents issue. The Court wrote that "Because the Court concludes that documents exchanged with the government of Chile are not "inter-agency" documents under Exemption 5 of the Freedom of Information Act, the Court directs USTR to release these documents to plaintiffs. It also directs USTR to identify and release any internal USTR documents that contain factual information relating to meetings or communications with Chilean officials. The Court concludes that documents withheld by USTR pursuant to Exemption 1 were properly withheld and need not be released. Finally, the Court concludes that defendants have not waived their right to assert privileges by publicly disclosing information similar to that contained in withheld documents."
8th Circuit Rules in Copyright Case
12/19. The U.S. Court of Appeals (8thCir) issued its unpublished opinion [3 pages in PDF] in Genick Bar-Meir v. North American Die Casting Association, a copyright infringement case.
Bar-Meir wrote a book titled "Fundamentals of Die Casting Design". Defendant North American Die Casting Association teaches courses on die casting. Bar-Meir alleges that the NADCA's course materials infringed his copyrighted book.
Bar-Meir filed a complaint in U.S. District Court (DMinn) against the NADCA and others alleging copyright infringement. The District Court granted defendants' motion for summary judgment. Bar-Meir appealed.
The Appeals Court affirmed in a very short opinion. It wrote that "the undisputed evidence shows defendants never possessed the materials Bar-Meir claims were infringing, and thus defendants could not be responsible for displaying or distributing the materials." Moreover, the Court wrote, "the course syllabus he alleges was derived from his book was not substantially similar, and thus was not infringing."
People and Appointments
12/19. Ron Dick, Director of the FBI's National Infrastructure Protection Center (NIPC) announced his retirement, effective December 28, 2002. See, NIPC release.
More News
12/19. The General Accounting Office (GAO) released a report [21 pages in PDF] titled "Information Technology Services: Agencies Complying with Revision to Federal Acquisition Regulation". The report notes that the Congress recently passed legislation regarding federal agency IT services contracts because it was "concerned that minimum experience or education requirements included in agency solicitations for IT services were contributing to worker shortages by requiring contractors to use highly trained and educated workers to perform some services that could be done by less educated or experienced workers." The statute required that the Federal Acquisition Regulation (FAR) be amended to prohibit minimum personnel experience or education requirements in IT services solicitations that result in performance based contracts unless the contracting officer determines that the needs of the agency cannot be met without such requirements. Such a rule was promulgated. And now, the GAO report finds that agencies are complying with the new FAR.
---
Federal Circuit to Rehear Elan v. Mayo En Banc
12/18. The U.S. Court of Appeals (FedCir) issued an order [MS Word] granting an en banc rehearing in Elan Pharmaceuticals v. Mayo, a patent infringement action. Elan's U.S. Patent No. 5,612,486 titled "Transgenic Animals Harboring APP Allele Having Swedish Mutation" continuation Patent No. 5,850,003 titled "Transgenic Rodents Harboring APP Allele Having Swedish Mutation" are directed to transgenic animals whose genetic makeup has been altered so that they are susceptible to Alzheimer's disease.
The U.S. District Court (NDCal) held the patent invalid on the ground of anticipation. A three judge panel of the Court of Appeals issued its split opinion on August 30, 2002 reversing the District Court.
FTC Amends Telemarketing Sales Rule
12/18. The Federal Trade Commission (FTC) released a final amended Telemarketing Sales Rule (TSR). This new version of the TSR includes several significant changes. See, FTC release and notice [272 pages in PDF] to be published in the Federal Register.
The FTC stated that the new TSR "retains most of the original Rule's requirements concerning deceptive and abusive telemarketing acts or practices without major substantive changes". The FTC also stated that the new TSR "establishes a national ``do-not-call´´ registry maintained by the Commission".
The White House press office released a statement which said that "The President commends the Federal Trade Commission for voting to create a national ``Do Not Call´´ registry to allow consumers the option to stop unwanted telephone solicitations. Time with family is a precious commodity, and families should be given the tools they need to help prevent unwanted calls from telemarketers. Today's action by the FTC to approve the creation of a national ``Do Not Call´´ registry will make it easier for consumers to stop getting the sales calls they do not want."
Dane Snowden, Chief of the Federal Communications Commission's (FCC) Consumer and Governmental Affairs Bureau stated in a release that "The FCC remains committed to working closely with the Federal Trade Commission and the States to provide a comprehensive plan for protecting consumers from telemarketing abuses. We look forward to reviewing the FTC's plan for a national do-not-call list as we revisit the FCC's telemarketing and junk fax rules under the Telephone Consumer Protection Act, including the possibility of establishing a national do-not-call list. While we strive to balance consumers' privacy concerns with telemarketers' rights to conduct legitimate business over the telephone, the FCC urges all interested parties to submit comments in our proceedings until the close of the comment period on January 8, 2003."
For more information, contact Catherine McBride at the FTC at 202 326-2452, Karen Leonard at 326-3597, Michael Goodman at 326-3071, or Carole Danielson at 326-3115.
Treasury Official Addresses R&D Tax Credit Rulemaking
12/18. Pam Olson, Assistant Treasury Secretary for Tax Policy, gave a speech in New York City in which she addressed the Treasury Department's lack of regulations implementing the research and development tax credit.
Section 41 of the Internal Revenue Code, 26 U.S.C. § 41, adopted in 1986, provides that the IRS is to promulgate implementing regulations. The IRS has not yet done so. However, sixteen years later, it is in the process of doing so. The IRS published a notice of a proposed rulemaking in the Federal Register, December 26, 2001, Vol. 66, No. 247, at Pages 66362 - 66375.
The issue is significant for the software industry, and companies that produce software in house, in part, because the courts have been restrictive in allowing companies to claim a tax credit under Section 41 for expenses related to software development.
For example, on December 13, 2002, the U.S. Court of Appeals (7thCir) issued its opinion [PDF] in Nicholas Eustace v. IRS, holding that the research and development tax credit is not available for expenses incurred in software improvement. See also, Tax & Accounting Software Corp. v. United States, 301 F.3d 1254 (10th Cir. 2002), and TLJ story titled "10th Circuit Disallows R&D Tax Credit for Software Development Costs", August 30, 2002.
Olson, who is head of the Office of Tax Policy, stated that "We are also trying to create simpler and more administrable rules under the current system. I would like to take a moment now to briefly discuss two of the more significant projects that we have been working on: the R&E credit and capitalization. These projects reflect Treasury's view -- a view shared by the IRS -- that taxpayers should be provided clear rules in advance of undertaking expenses, gathering information, and filing returns, and that issues should be resolved through the rule making process (either administrative or legislative) and not through litigation. Resolution of issues through litigation is expensive, time consuming, and risky to tax administration and the development of sound tax policy."
Olson continued: "We have two projects in the research credit area. The first addresses the allocation of the credit among members of a controlled group. The second addresses the qualification of expenses for the credit. Both projects are priorities."
She also stated that "the proposed regulations last December made a number of important changes to the earlier final regulations issued in January of 2001. In particular, the proposed regulations addressed the general standard for qualifying expenses as well as the definition and qualification of internal use software. The proposed regulations also eliminated the credit specific record keeping requirements."
She also touched on the application of the tax credit to software. She said that "Most of the comments we have received support the changes we made in the proposed regulations. However, a number of taxpayers, including many financial institutions have expressed considerable concern about the definition of internal use software. This definition generally requires that the software be sold for separately stated consideration in order to not be considered internal use software. Other concerns have been expressed about the additional three part test that applies to this type of software."
She added that "The definition of internal use software contained in the proposed regulations is intended to provide a clear rule based on a factor that distinguishes internal use software from commercial software. As with any bright-line rule, there are many cases that will be near that line, on both sides."
Finally, she said that "We recognize the concerns expressed by many taxpayers, in a number of different industries, that the proposed definition of internal use software is too broad -- that it sweeps in software that is outside Congress' original contemplation of what should qualify for the credit. We recognize the concern that the proposed definition may disadvantage taxpayers who undertake software development in house rather than purchasing software from a vendor and taxpayers providing services other than computer services relative to taxpayers in the computer service business."
Olson said little about when the final rule will be promulgated. She said only, "as soon as possible".
She also addressed other topics, including international tax policy. She stated, as she has in the past, that "our international tax rules ... [have] created a competitive disadvantage for many U.S. companies doing business abroad". And again, she offered no legislative solutions.
People and Appointments
12/18. Ellen Weintraub was elected Chair of the Federal Elections Commission (FEC) for the year 2003. Bradley Smith was elected Vice Chair for 2003. Weintraub was just appointed to the FEC earlier this month. She is a Democrat. See, FEC release.
12/18. President Bush named David Hobbs Assistant to the President for Legislative Affairs. He will replace Nicholas Calio. President Bush also named Ziad Ojakli Deputy Assistant to the President and Principal Deputy for Legislative Affairs. Hobbs, who currently handles House legislation, is a former Chief of Staff to the outgoing House Majority Leader, Rep. Dick Armey (R-TX). Ojakli currently handles Senate matters. He previously worked for former Sen. Paul Coverdell (R-GA), Rep. Mark Souder (R-IN), and former Sen. Dan Coats (R-IN). See, White House release.
12/18. President Bush announced his intent to nominate Janet Hale to be Under Secretary for Management at the new Department of Homeland Security (DHS), and Clark Ervin to be Inspector General of the DHS. See, White House release.
12/18. Intel named Cary Klafter VP of Legal and Government Affairs and Director of Corporate Affairs. Intel stated in a release that he will oversee "legal activities for the corporation's financial matters, including SEC filings, investments, mergers and acquisitions and investor relations, and also is responsible for corporate governance and board of directors matters".
More News
12/18. The Federal Communications Commission (FCC) extended until July 1, 2003 the implementation of several accounting and reporting requirement changes. The FCC released its Report and Order on February 6, 2002, as part of its biennial review of accounting requirements and Automated Reporting Management Information System (ARMIS) reporting requirements, adopting rule changes to take effect of January 1, 2003. The FCC now extends that implementation date, to allow the recently established Federal State Joint Conference on Accounting Issues to review changes. For more information, contact Jane Jackson, Associate Chief of the FCC's Wireline Competition Bureau at 202 418-1500. See, notice in the Federal Register: December 18, 2002, Vol. 67, No. 243, at Pages 77432 - 77433.
12/18. Randyl Walter plead guilty in U.S. District Court (CDCal) to one felony count of manufacturing and distributing hardware devices designed to circumvent the encryption technologies of DirecTV and DISH Network. The USAO stated in a release that "The 6,000 devices manufactured and sold by Walter caused nearly $15 million in losses to one satellite broadcast company."
---
Bush Signs E-Government Act
12/17. President Bush signed HR 2458, the E-Government Act of 2002. He said in a signing statement that this bill ensures "strong leadership of the information technology activities of Federal agencies, a comprehensive framework for information security standards and programs, and uniform safeguards to protect the confidentiality of information provided by the public for statistical purposes."
He added that "The Act will also assist in expanding the use of the Internet and computer resources in order to deliver Government services, consistent with the reform principles I outlined on July 10, 2002, for a citizen centered, results oriented, and market based Government."
The bill also provides that federal government agencies will have to conduct privacy impact assessments before developing or procuring information technology or initiating any new collections of personally identifiable information.
The bill was sponsored by Rep. Jim Turner (D-TX). The original Senate version of the bill, S 803, was sponsored by Sen. Joe Lieberman (D-CT), Sen. Conrad Burns (R-MT), and others.
FCC Releases Semiannual Broadband Data Report
12/17. The Federal Communications Commission (FCC) released a semi-annual report titled "High Speed Services for Internet Access: Status as of June 30, 2002". The report states that the number of broadband lines grew from 12.8 Million to 16.2 Million -- a 27% increase in the first half of 2002. This follows upon a 33% increase in the second half of 2001. See, two page release [PDF] and nineteen page release and report [PDF].
The report also reveals the trend that broadband access is increasingly being provided by two types of services, and by two types of providers. First, there is asymetric digital subscriber line (ADSL) service provided by the incumbent local exchange carriers (ILECs). Second, there is cable modem service provided by cable companies.
The report states that there are 16,202,540 total lines. Of these, 5,101,493 are ADSL lines, the vast majority of which are provided by ILECs. Very few are provided by competitive local exchange carriers (CLECs). The report states that only 226,249 ADSL lines were provided by non-ILECs. This amounts to only 4.4% of ADSL lines.
Then, 9,172,895 broadband lines are cable lines.
The report also states that there are 520,884 fiber lines. This statistic grew at a rate of 5% in the first half of 2002, which is a growth rate far less than the overall rate. The report also states that there are 220,588 satellite and fixed wireless channels, and that this statistic grew at a rate of 4%.
Since there is little overbuilding in the cable industry, and the RBOCs tend not to enter the territories of other RBOCs, the emerging trend is of competition in each area between one ILEC providing ADSL service, and a cable company providing cable modem service.
The report was written by the FCC's Wireline Competition Bureau's Industry Analysis and Technology Division.
EPIC Files FOIA Complaint and TRO Motion Against DOD Seeking Total Information Awareness Records
12/17. The Electronic Privacy Information Center (EPIC) filed a complaint [PDF] in U.S. District Court (DC) against the Department of Defense (DOD) alleging violation of the Freedom of Information Act (FOIA). The EPIC seeks records from the Defense Advanced Research Projects Agency (DARPA) regarding its Information Awareness Office (IAO), and the program sometimes called Total Information Awareness (TIA).
The EPIC also filed a Motion for Temporary Restraining Order and a Preliminary Injunction, and Memorandum in Support [23 pages in PDF]. The EPIC moves for expedited processing of it FOIA request for records. This is the second action that the EPIC has brought against the DOD in connection with TIA records.
The IAO web site states that its mission is to "imagine, develop, apply, integrate, demonstrate and transition information technologies, components and prototype, closed loop, information systems that will counter asymmetric threats by achieving total information awareness useful for preemption; national security warning; and national security decision making."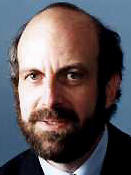 David Sobel (at right), General Counsel of the EPIC, stated in a release that "The ``Total Information Awareness´´ program is developing data-mining tools that will sort through massive amounts of personal information, including financial, medical, communications, and travel records as well as new sources of information."
He added that "The Pentagon has tried to stonewall us on this subject for almost a year, and it is clearly time for the court to intervene. The law in this area is crystal clear and there is no legal basis for DoD's obstruction of our efforts to learn more about this controversial program."
The EPIC argues in the present TRO motion that "In violation of both the FOIA and its own regulations, defendant DoD has denied plaintiff's request for expedited processing of requested records concerning TIA and has failed to render a determination of plaintiff's administrative appeal of that determination within the legal time limit. Because time is at the essence of plaintiff's rights and defendant's obligations, plaintiff seeks the Court's expedited consideration of this matter and entry of an order compelling defendant to expedite the processing of plaintiff's FOIA request in the manner required by DoD's regulations."
Judge Bates is presiding. The EPIC also stated in a December 17 release that the Court "is likely to schedule a hearing on EPIC's request within the next 48 hours."
EPIC Files Amicus Brief in USA v. Bach
12/17. The Electronic Privacy Information Center (EPIC) filed an amicus curiae response [PDF] to the petition for rehearing en banc in USA v. Bach. On November 18, the U.S. Court of Appeals (8thCir) issued its opinion [PDF] holding that a search of an Internet service provider's electronic mail records, by the ISP's employees, pursuant to a state subpoena, without the presence of a law enforcement officer, is not unreasonable under the Fourth Amendment. The Court of Appeals reversed the District Court's holding that seizure of e-mails by Yahoo personnel from Yahoo's servers violated 18 U.S.C. § 3105 and Minnesota statutes, and thus the Fourth Amendment.
See, story titled "8th Circuit Holds 4th Amendment Does Not Require Presence of Officer at ISP Searches" in TLJ Daily E-Mail Alert No 552, November 19, 2002.
The EPIC argues that the opinion of the three judge panel of the Court of Appeals "entirely fails to account for the fact that the justification for having a search performed by someone other than a police officer is distinct from and does not merit removing the requirement that an officer be present to serve the warrant. The procedural requirement that an officer be present to serve a warrant, established by statute and upheld by the district court, is necessary to prevent encroachment upon well-established Constitutional protections. The opinion of the Eighth Circuit panel essentially creates a regime in which a police officer presence has been eliminated from the warrant process, in which an individual's privacy can be invaded simply by turning on a fax machine."
Jury Acquits ElcomSoft in DMCA Anticircumvention Case
12/17. A jury of the U.S. District Court (NDCal) returned a verdict of not guilty in the criminal case brought by the U.S. Attorneys Office for the Northern District of California against ElcomSoft. The government charged the company with criminal violation of the anti-circumvention provisions of the Digital Millennium Copyright Act (DMCA).
Adobe Systems makes the eBook Reader, a program which can read books in an electronic format named eBook. The program is downloadable at Adobe's web site. Users can then purchase encrypted electronic books in eBook format from online bookstores, such as Amazon.com, and read them with the eBook Reader. The books are encrypted to protect copyright interests. ElcomSoft made a commercial software product named Advanced eBook Processor that enables people to copy and read these electronic books without paying. This program circumvents the Adobe Acrobat eBook Reader by removing all limitations on an eBook purchaser's ability to copy, distribute, and print eBooks.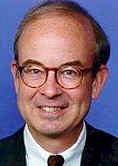 Rep. Rick Boucher (D-VA) (at right), a leading critic of the DMCA in Congress, stated that "While this jury had the good judgment not to convict ElcomSoft for advancing a technology that could be used in lawful ways, a future jury in another similar case may reach a different decision. The threat of civil liability and potential federal criminal liability under the overreaching DMCA is all too real and broadly will inhibit the willingness of companies to introduce technology which will facilitate the exercise of fair use rights but which also could be used to facilitate piracy."
Rep. Boucher is the sponsor, along with Rep. John Doolittle (R-CA), of the Digital Media Consumers' Rights Act of 2002, a bill that would, among other things, amend Section 1201 of the DMCA to provide that the only time the act of circumvention is prohibited is when the purpose of the circumvention is to infringe a copyright. See, TLJ story titled "Reps. Boucher and Doolittle Introduce Digital Media Consumer Rights Act", October 3, 2002.
Rep. Boucher added that "The Digital Media Consumers' Rights Act, the legislation that I have introduced which would enable manufacturers to introduce multipurpose technology as long as it is capable of substantial non-infringing use, is needed and will go forward."
FTC and DOJ Support Grant of Certiorari in Verizon v. Trinko Antitrust Case
12/17. The Federal Trade Commission (FTC) announced that it has approved the filing of a joint brief [26 pages in PDF] along with the Department of Justice (DOJ), as amici curiae, in the matter of Verizon v. Law Offices of Curtis V. Trinko, urging the Supreme Court to grant the petition for writ of certiorari.
This is an amicus brief submitted, not on the merits of the case, but rather on the issue of whether the Supreme Court should hear the case (i.e., grant certiorari). Verizon seeks review of an opinion of the U.S. Court of Appeals (2ndCir) in a case involving the application of Section 2 of the Sherman Antitrust Act, 15 U.S.C. § 2, in the context of telecommunications.
The FTC stated in a release that this case concerns the standards for liability "with respect to claims that an alleged monopolist denied access to an ``essential facility,´´ and engaged in ``monopoly leveraging.´´"
The amicus brief states that the question presented is "Whether, in reversing the dismissal of a complaint for failure to state a claim upon which relief may be granted under Section 2 of the Sherman Act, 15 U.S.C. 2, the court of appeals erred by relying on a standard of liability that does not require predatory or exclusionary conduct."
The brief elaborates that "The Second Circuit's decision in this case dramatically expands antitrust liability for failure to assist rivals. It conflicts with the decisions of other courts of appeals, including Goldwasser v. Ameritech Corp., 222 F.3d 390 (7th Cir. 2000), which held that ``similar allegations of monopolistic conduct´´ did not state a claim upon which relief may be granted. ... The Second Circuit's decision is erroneous. And it will have significant practical consequences, particularly for the telecommunications industry as it adapts to the fundamental regulatory changes wrought by the Telecommunications Act of 1996."
The FTC/DOJ brief continues that "The 1996 Act requires incumbent telecommunications carriers to assist their rivals by providing them with access to their networks under legislatively and administratively developed conditions and formulae. [citing Verizon v. FCC] This Court has recognized the importance of that complex legislation and the industry it restructures by granting review in two cases raising statutory interpretation issues. See Verizon v. FCC, supra; AT&T v. Iowa Utils. Bd., 525 U.S. 366 (1999). This case raises similarly important issues. In the courts of appeals, the United States and the FCC have filed briefs as amici curiae urging, among other things, the rejection of any construction of the 1996 Act that would render it an implied repeal of the antitrust laws in this important sector of the economy. Well-established principles preclude recognition of such immunity absent clear repugnancy between the antitrust laws and a regulatory statute, Carnation Co. v. Pacific Westbound Conference, 383 U.S. 213, 218 (1966); Otter Tail Power Co. v. United States, 410 U.S. 366, 372-375 (1973), and any implied repeal would contravene the 1996 Act's declaration that it should not ``be construed to modify, impair, or supersede the applicability of any of the antitrust laws.´´ See 47 U.S.C. 152 note. The Second Circuit in this case, like the Seventh Circuit in Goldwasser, correctly concluded that the 1996 Act does not immunize petitioner's conduct from scrutiny under the antitrust laws. ..."
"Nonetheless, the 1996 Act's imposition of new duties to assist rivals -- coupled with the increasing number of antitrust lawsuits predicated on alleged noncompliance with the 1996 Act -- have given new urgency to careful examination of the circumstances under which antitrust law requires a dominant firm to provide such assistance. The Second Circuit's decision unduly expands those circumstances by endorsing essential facilities and monopoly leveraging theories that are uncabined by any requirement that the challenged conduct be exclusionary or predatory -- i.e., that the refusal not make economic sense except as an effort to diminish competition. That approach improperly trivializes the antitrust laws and encourages litigants to seek antitrust remedies for ordinary commercial and regulatory disputes. The decision and the many lawsuits based on the theories it endorses, moreover, could threaten substantial disruption of the telecommunications industry. Accordingly, the petition for a writ of certiorari should be granted", the FTC/DOJ brief concludes.
Tom Ridge Discusses Cyber Security with Government Employees
12/17. Tom Ridge held a meeting with future employees of the new Department of Homeland Security. He answered questions about, among other things, cyber security, critical infrastructures, and science and technology. See, transcript.
Ridge was asked whether the "Office of Cyber Security and your Office of Homeland Security ... [will] continue, or will they be merged into the new department?" Ridge responded that the "Office of Homeland Security, as the President indicated during the -- our discussion on the Hill with regard to the creation of the new department, will remain in the White House. And how it relates to either the existing Office of Cyber Security, I really can't answer that question. I do not know."

Ridge (at right) added, "I thank you for giving the kind of public tribute you did to Dick Clark and his Cyber Security folks and others. When people think of critical infrastructure, they have a tendency to think of bricks and mortar. But given the interdependency of just about every physical piece of critical infrastructure, energy, telecommunications, financial institutions and the like with the Internet and the cyber side of their business, we need to be focused on both, and will be. But how those two will relate after the new department is hooked up, I cannot tell you. I don't know at this point."
Ridge was also asked how the new department will work with the private sector on critical infrastructure protection. Ridge stated that "We are close to completing a strategy to deal with -- well, strategy doesn't mean much to folks, so let me just distill it. We've got a way forward so that we can work with the private sector to assess how they're vulnerable, to share best practices, to reduce their vulnerability. And it will be one of the primary functions of this new department because we're going to get a lot of information in, a lot of threat information. We're going to have analysts working -- not only in Washington -- but elsewhere, whose responsibility will be to work with the private sector to shore up those vulnerabilities."
Ridge continued that "The notion behind the President's initiative -- the notion behind the President's initiative was, first of all we got to map the vulnerabilities in this country. And one of the provisions in the new -- the legislation that created the department was a freedom of information exemption. So that when we're working with the private sector and we're asking them -- and they work very closely with us -- but we need to know where you view yourselves as most vulnerable. That's not exactly information we want to share with the rest of the world. So we have that Freedom of Information Act exemption."
Ridge also discussed science and technology. He stated that "One of the units that the President proposed and the Congress really enthusiastically embraced within the new department is a unit that will deal with the science and technology that we think we need to deploy in this country to help us combat terrorism, the technology of detection. It goes across the board. There are literally hundreds, if not thousands of companies, that have already seen an area where they believe technology can enhance our ability to protect ourselves."
Tech Crime Report
12/17. The U.S. District Court (NDTex) unsealed an indictment that was returned by a grand jury on November 20, 2002 against Clayton Fuchs, Waldrick Lemons, Stephen Thompson, Robert Ogle, Kenneth Speak, and Eugene Gonzales in connection with the operation of a web based pharmacy and the distribution of hydrocodone, a controlled substance. The U.S. Attorneys Office (USAO) stated in a release that Fuchs, a pharmacist who was licensed in the state of Texas, was the owner or operator of Friendly Pharmacy, a web based pharmacy. The USAO further stated that Thompson, Ogle, and Speak are doctors who wrote prescriptions for hydrocodone without face to face contact with customers. Fuchs is charged with conspiracy to distribute a controlled substance in violation of 21 U.S.C. § 846, operating a continuing criminal enterprise in violation of 21 U.S.C. § 848, and money laundering in violation of 18 U.S.C. §§ 1956 and 1957. The doctors are charged with conspiracy to distribute a controlled substance.
People and Appointments
12/17. Nicholas Calio resigned from his position as President Bush's congressional liaison, effective January 10, 2003. See, statement by President Bush.
12/17. Kate Whitman was named Communications Director for Rep. Chris Cox (R-CA). Rep. Cox is a member of the House Commerce Committee, and its Telecom and Internet Subcommittee. He is also Chairman of the Republican's House Policy Committee.
12/17. Six board members of WorldCom resigned: John Sidgmore, Carl Aycock, Max Bobbitt, Francesco Galesi, Gordon Macklin, and Bert Roberts. The board is now reduced to Michael Capellas, Nicholas Katzenbach, Dennis Beresford, and C.B. Rogers.
12/17. Qualcomm name Raymond Dittamore to its Board of Directors. He replaces Neil Kadisha. Dittamore retired in June 2001 from Ernst & Young after working there for 35 years. See, Qualcomm release.
More News
12/17. The Maryland Public Service Commission (PSC) announced that it would support Verizon's application to the Federal Communications Commission (FCC) to offer in region interLATA services in the state of Maryland. William Roberts, President of Verizon Maryland, stated in a release that "We will move forward quickly to make our case for Verizon long distance to the Federal Communications Commission."
12/17. The U.S. Court of Appeals (9thCir) issued its order [2 pages in PDF] that the case Kyocera Corporation v. Prudential Bache be reheard by the Ninth Circuit en banc.
12/17. The Copyright Office published a notice in the Federal Register containing final regulations adjusting the royalty rates and terms, pursuant to 17 U.S.C. § 118, for the noncommercial educational broadcasting compulsory license for the period 2003 through 2007. These rules take effect on January 1, 2003. See, Federal Register, December 17, 2002, Vol. 67, No. 242, at Pages 77170 - 77173. For more information, contact David Carson (General Counsel) or William Roberts (Senior Attorney, CARP) at 202 707-8380.
12/17. The Antitrust Division of the Department of Justice (DOJ) submitted its amicus curiae brief to the U.S. Court of Appeals (DCCir) in Covad v. Bell Atlantic, No. 02-7057. This case pertains to the applicability of the Telecommunications Act of 1996 and Section 2 of the Sherman Act, 15 U.S.C. § 2, to allegations that an incumbent local exchange carrier (ILEC) has monopolized or attempted to monopolize a market for local telecommunications services. The DOJ supports neither party.
12/17. The U.S. Court of Appeals (1stCir) issued its opinion in Second Generation v. Town of Pelham, a cell tower siting case.
---
5th Circuit Rules in Brittan v. Southwestern Bell
12/16. The U.S. Court of Appeals (5thCir) issued its split opinion [16 pages in PDF] in Brittan Communications v. Southwestern Bell, affirming the District Court's dismissal of a suit brought by a reseller of long distance telephone service (Brittan) against an incumbent local exchange carrier (Southwestern Bell) for suspending billing services.
Background. Brittan Communications International Corporation is a bankrupt switchless reseller of long distance telephone services. It leased long distance access from two existing long distance carriers, and then then resold the leased services to its customers. Southwestern Bell Telephone Company (SWBT) is a local exchange carrier. Brittan billed its customers through local exchange carriers, such as SWBT. SWBT suspending billing services for Brittan, citing complaints of slamming (changing a customer's long distance provider with authority of the customer) and cramming (adding unauthorized items to bills).
The Federal Communications Commission (FCC) has taken action against Brittan. See, for example, FCC release announced Notice of Apparent Liability for slamming.
District Court. Brittan filed a complaint in Texas state court against SWBT alleging violation of the common carrier duties under the Communications Act, common law fraud, and violations of the Texas Deceptive Trade Practices Act (DTPA). SWBT removed the case to the U.S. District Court (SDTex). The District Court granted SWBT's motion for judgment on the pleadings with regarding the Communications Act claim, and granted SWBT's motion for summary judgment regarding Brittan's fraud and DTPA claims. Brittan appealed.
Appeals Court. A three judge panel of the Court of Appeals affirmed. 47 U.S.C. § 202 provides in part that "It shall be unlawful for any common carrier to make any unjust or unreasonable discrimination in charges, practices, classifications, regulations, facilities, or services for or in connection with like communication service, directly or indirectly, by any means or device, or to make or give any undue or unreasonable preference or advantage to any particular person, class of persons, or locality, or to subject any particular person, class of persons, or locality to any undue or unreasonable prejudice or disadvantage."
Judge Stewart, who was joined by Judge DeMoss, wrote that it was appropriate for the District Court grant judgment on the pleading on the Section 202 claim. Judge Dennis dissented. Judge Dennis also dissented on the common law fraud issue. All three judges joined in affirming the District Court's summary judgment as to the DTPA claim.
Indictment Alleges Dallas Computer Business Was Funded by Middle Eastern Terrorist
12/16. A grand jury of the U.S. District Court (NDTex) returned a 33 count indictment [32 page PDF scan] against seven individuals and one company. The indictment charges five brothers named Elashi who have all worked for a company named Infocom Corporation, which is also charged, that exported computers and computer components to customers in the Middle East. The indictment contains twelve counts naming the Elashi brothers pertaining to exports to Libya and Syria in violation of U.S. export control laws.
Also charged is a cousin of the Elashi brothers, Nadia Marzook, and her husband, Mousa Abu Marzook. Mr. Marzook is the Deputy Chief of Hamas' Political Bureau. The U.S. named Mousa Abu Marzook a Specifically Designated Terrorist (SDT) in 1995, thus making certain transactions with him illegal. The remaining counts of the complaint allege that three of the Elashi brothers and Mr. and Mrs. Marzook engaged in various financial transactions that are illegal because of Mr. Marzook's status as a terrorist. More specifically, the indictment alleges that Mr. Marzook invested $250,000 in Infocom through his wife, and that Infocom made various transfers to her as a share of the profits. See, full story.
Tech Crime Report
12/16. The U.S. Court of Appeals (8thCir) issued its unpublished opinion [6 pages in PDF] in USA v. Easton, affirming the conviction of a Gateway employee and his wife for mail fraud in violation of 18 U.S.C. § 1346, and conspiracy in violation of 18 U.S.C. § 371.
12/16. The U.S. District Court (CDCal) sentenced Mohamad Mostafa to 44 months in a federal prison for his involvement in a conspiracy to sell counterfeit baby formula. He was previously convicted of conspiracy, misbranding food after being held for sale in interstate commerce, and trafficking in counterfeit goods. He had fled the U.S. in 1995, and was not arrested until 2001. See, USAO release. This was not a technology related crime. However, this matter was frequently cited by proponents of legislation that would have amended the Lanham Act to prohibit the removal or alteration of product identification codes. See, for example, HR 2100 (106th Congress), sponsored by Rep. Bob Goodlatte (R-VA) and Rep. Zoe Lofgren (D-CA). See also, Summary of HR 2100: The Antitampering Act of 2000. This legislation would have created an additional quasi intellectual property remedy that would have been available to producers of tech products -- not just baby formula makers. However, the bill did not become law.
People and Appointments
12/16. Raymond Gifford will replace Jeffrey Eisenach as President of the Progress and Freedom Foundation (PFF), effective February 1, 2003. Gifford is currently Chairman of the Colorado Public Utilities Commission. Eisenach will become executive vice chairman of CapAnalysis, a Washington DC consulting firm affiliated with the law firm of Howrey & Simon. The PFF is a Washington DC based think tank which usually advocates free market positions on telecommunications and technology related issues. See, PFF release and Howrey release.
More News
12/16. The U.S. Court of Appeals (10thCir) issued its opinion in USA v. Soussi, affirming a conviction of a person who exported goods to Libya in violation of 50 U.S.C. §§ 1702 and 1705(b), provisions of the International Emergency Economics Powers Act.
---