Indictment Alleges Dallas Computer Business Was Funded by Middle Eastern Terrorist
December 16, 2002. A grand jury of the U.S. District Court (NDTex) returned a 33 count indictment [32 page PDF scan] against seven individuals and one company. The indictment charges five brothers named Elashi who have all worked for a company named Infocom Corporation, which is also charged, that exported computers and computer components to customers in the Middle East. The indictment contains twelve counts naming the Elashi brothers pertaining to exports to Libya and Syria in violation of U.S. export control laws.
Also charged is a cousin of the Elashi brothers, Nadia Marzook, and her husband, Mousa Abu Marzook. Mr. Marzook is the Deputy Chief of Hamas' Political Bureau. The U.S. named Mousa Abu Marzook a Specifically Designated Terrorist (SDT) in 1995, thus making certain transactions with him illegal. The remaining counts of the complaint allege that three of the Elashi brothers and Mr. and Mrs. Marzook engaged in various financial transactions that are illegal because of Mr. Marzook's status as a terrorist. More specifically, the indictment alleges that Mr. Marzook invested $250,000 in Infocom through his wife, and that Infocom made various transfers to her as a share of the profits.
The Federal Bureau of Investigation (FBI) touted the indictment. It wrote in a release that "Today's indictment proves once again that the FBI is committed to aggressively pursuing terrorists and disrupting terrorist networks across the United States. The investigation out of Dallas relied upon an array of intelligence and law enforcement initiatives and tools that have characterized our post 9-11 prevention efforts."
The charges against the Marzooks and Elashis pertaining to financial transactions involving a terrorist are new. However, the investigation of the Elashis for export control violations predates the terrorist attacks of September 11, 2001. Also, the December 17 indictment does not contain the first criminal charges brought regarding the Elashi's activities.
The Department of Commerce's Bureau of Industry and Security (BIS), which was formerly known as the Bureau of Export Administration (BXA), first issued an injunction order naming the five Elashi brothers and Infocom on September 6, 2001.
See, BIS release and Ashcroft statement of December 18, 2002 regarding the latest indictment.
The BIS issued its first injunction order on September 6, 2001. See, notice in the Federal Register, September 13, 2001, Vol. 66, No. 178, at pages 47630 - 47632. It names the five Elashi brothers, a sixth individual named Fadwa Elafrangi, Infocom, and a related corporation named Tetrabal Corporation. See also, story titled "BXA Issues Injunction for Exporting Computer Equipment to Terrorist States" in TLJ Daily E-Mail Alert No. 268, September 14, 2001.
The BIS later affirmed this injunction. See, notice in the Federal Register, November 20, 2001, Vol. 66, No. 224, at Pages 58112 - 58115. See also, story titled "Illegal Export of Computers to Libya and Syria" in TLJ Daily E-Mail Alert No. 313, November 21, 2001.
The BIS actions in 2001 were administrative injunctions, barring the Elashis and their companies from engaging in certain transactions, and warning other businesses not to do business with them. This was not a criminal proceeding. The indictment of December 17 does constitute criminal charges. However, this indictment does not allege facts regarding illegal exports that distinguish it from the facts underlying the earlier BIS administrative actions.
The December 17 superceding indictment states that the Elashis and Infocom exported "computers and computer components". However, it is silent regarding the actual products exported. Other releases by the Department of Justice do not specify the products exported. The BIS's releases and notices are also silent as to the products exported.
Nor does this indictment state the intended end users of the computers and computer components.
The indictment does not state the location or residence of the defendants. However, previous BIS announcements gives their locations in Richardson, Texas. This is a north Dallas suburb in close proximity to many technology companies. At times relevant to allegations in the indictment, nearby companies included Texas Instruments, Perot Systems, EDS, Sterling Software, Cyrix, Micrografx, and Dallas Semiconductor.
Also, the indictment does not indicate whether the Elashis sold, or conspired to sell, computers at, or above, prevailing market prices.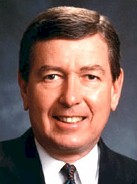 Attorney General John Ashcroft (at right) stated that "The war against terror is a war of audits and accountants as well as a war of weaponry and soldiers. Today's charges against a senior leader of Hamas are the latest in an aggressive campaign to identify, disrupt and destroy the sources of funding that make terrorism possible. The Department of Justice has conducted investigations into terrorist financing in 22 states, secured 23 convictions, and worked with the Treasury Department to freeze $112 million in terrorist-related funds. At this time, material support for terrorism charges are pending against individuals in Chicago, Portland, Seattle, Buffalo, San Diego, and Houston. And today, seven individuals and one corporation in Dallas stand charged with terrorist financing."
He continued that "Terrorist money men should know this: We are hunting down the murderers you support, and we will hunt you down. Just as we will prosecute the terrorist who plants a bomb, we will prosecute the terrorist supporter who writes a check. We will follow the money of terror. And we will pursue the financiers of terror as aggressively as we pursue the thugs who do their dirty work."
Counts 1 through 12 name various of the five Elashi brothers, and Infocom, but not the Marzooks. These counts all pertain to exporting to Libya and Syria without licenses from the U.S. government. Count 1 alleges conspiracy to violate the Export Administration Regulations and the Libyan Sanctions Regulations. The count (like counts 2 through 12) is not dependent on the nature of the items which defendants conspired to export.
Counts 2 through 6 allege Libyan export violations. Counts 8 through 10 allege Syrian export violations. Counts 7 and 11 allege the making of false statements in Shipper's Export Declarations regarding these export violations. Count 12 alleges money laundering. Specifically, it alleges the depositing in a financial institution of proceeds of illegal export sales.
Counts 13 through 33 pertain to financing and terrorism. Basically, the indictment alleges that Mr. Marzook, the Hamas terrorist, invested a total of $250,000 in Infocom in several installments. It further alleges that he made the investment through his wife, who is also a cousin of the Elashi brothers. It further alleges that the investment agreement called for regular payments "based upon 40% of the defendant Infocom's net profit/loss, to be made by the defendant Nadia Elashi by the defendant Infocom". Finally, the indictment alleges a series of payments by Infocom back to Mrs. Elashi.
Count 13 alleges conspiracy to deal in the property of a Specifically Designated Terrorist (SDT). Count 13 (as well as 14-33) names Mrs. Elashi, Infocom, and three of the Elashi brothers. It does not name two of the brothers, including Ihsan Elashi. Count 14 alleges dealing in the property of a SDT. Counts 15 through 23 allege specific instances of dealing in the property of a SDT. Count 24 alleges conspiracy to commit money laundering, and Counts 25 through 33 allege specific instances of money laundering.
One of the five Elashi brothers charged with violation of export laws in the December 17 indictment is Ihsan Elashi. He was also named in an earlier indictment. Moreover, he has already plead guilty to various charges. The BIS stated in a June 25 release that "Ihsan Elashyi, also known as Sammy Elashi, a resident of Richardson, Texas pled guilty in federal court to a charge of exporting computer equipment to Saudi Arabia in violation of a Department of Commerce Temporary Denial Order." See, USAO release and BIS release. See also, "More News" column in TLJ Daily E-Mail Alert No. 459, June 26, 2002.
The same BIS release states that "In his guilty plea, Elashyi admitted that, on September 22, 2001, after the imposition of the Temporary Denial Order, he and Tetrabal willfully violated that order by participating in a transaction that involved the export and attempted export of computers and monitors from the United States to Saudi Arabia."
The December 17, 2002 superceding indictment makes no mention of export of computers to Saudi Arabia, or associated export law violations. Moreover, while the December 17 indictment charges Ihsan Elashi, like his brothers, with export law violations with respect to Libya and Syria, it does not charge him in those Counts pertaining to terrorist financing.
An October 22, 2002 release of the U.S. Attorneys Office for the Northern District of Texas addresses Ihsan Elashi's Saudi Arabian dealings. In particular, it describes a transaction for the sale of 119 computers to a company in Saudi Arabia. It states that Elashi received payment of $107,385, but delivered no computers. The release does not allege that this was a sham transaction, or that it was related to terrorist financing. Rather, it states that Ihsan Elashi defrauded the Saudi Arabian company.
The October 22 release states that "Elashyi engaged in a scheme to defraud Saudi Systems, Inc. of Saudi Arabia. He failed to disclose to Saudi Systems, Inc. that he and his company, Tetrabal, were the subject of the TDO and prohibited from shipping good outside the United States. In specific violation of the TDO, Elashyi negotiated the sale of 119 computers to Saudi Systems, Inc. and faxed a price quotation to their office in Riyadh, Saudi Arabia. He accepted their order and received a wire transfer of $107,385 from Saudi Systems, Inc. to pay for the computers. After he received the funds, Elashyi falsely told representatives of Saudi Systems, Inc. that he could not return their money as his bank account had been frozen by the United States government. According to documents filed in court, Elashyi kept the funds and used them for his own personal benefit and for the benefit of Tetrabal."