DOJ Charges Infineon With Felony Price Fixing; Infineon Pleads Guilty
September 15, 2004. The U.S. Department of Justice (DOJ) filed a criminal information in the U.S. District Court (NDCal) against Infineon Technologies AG, charging price fixing in violation of 15 U.S.C. § 1. Simultaneous, Infineon agreed to plead guilty and to pay a $160 Million fine. See also, DOJ release and Infineon release.
The information alleges that "From on or about July 1, 1999 until on or about June 15, 2002, defendant INFINEON and its coconspirators, entered into and engaged in a combination and conspiracy in the United States and elsewhere to suppress and eliminate competition by fixing the prices of Dynamic Random Access Memory ("DRAM") to be sold to certain original equipment manufacturers of personal computers and servers ("OEMs")."
The information also explains that "DRAM is the most commonly used semiconductor memory product. DRAM provides high-speed storage and retrieval of electronic information in personal computers, servers and other devices."
This plea agreement requires court approval. The DOJ did not release a copy of a plea agreement.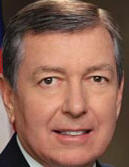 Attorney General John Ashcroft stated that "This case sends the message that high-tech price-fixing cartels will not be tolerated -- a message reinforced by the largest criminal fine levied in a Department of Justice case in the past three years ... Vigorous antitrust enforcement is important to our nation's economy. We are committed to pursuing illegal price-fixing cartels that harm American consumers, regardless of whether they are at home or abroad."
Hewitt Pate, the Assistant Attorney General in charge of the DOJ's Antitrust Division, stated that "This case reinforces the importance of antitrust enforcement in high-technology markets, one of the most important sectors of the American economy."
Pate has spoken often about cartels and price fixing. Most recently, on September 10, 2004, he gave a speech in Tokyo, Japan. He spoke at length about how the DOJ uncovers, prosecutes and deters cartels and price fixing. (See, the 11th through 22nd paragraphs of the prepared text of his speech.)
The Statute. 15 U.S.C. § 1 now provides, that "Every contract, combination in the form of trust or otherwise, or conspiracy, in restraint of trade or commerce among the several States, or with foreign nations, is declared to be illegal. Every person who shall make any contract or engage in any combination or conspiracy hereby declared to be illegal shall be deemed guilty of a felony, and, on conviction thereof, shall be punished by fine not exceeding $100,000,000 if a corporation, or, if any other person, $1,000,000, or by imprisonment not exceeding 10 years, or by both said punishments, in the discretion of the court"
The Congress just amended this and other antitrust provisions in HR 1086, a composite bill that includes the "Antitrust Criminal Penalty Enhancement and Reform Act". President Bush signed this bill on June 22, 2004. It is now Public Law No. 108-237. See, story titled "Bush Signs Standards Development Organization Advancement Act" in TLJ Daily E-Mail Alert No. 927, June 28, 2004.
This bill greatly increased the maximum fines and prison terms for price fixing and other offenses, thereby incenting companies like Infineon to reach plea agreements like the one just announced. Title II of HR 1086 is the "Antitrust Criminal Penalty Enhancement and Reform Act". Title II raises penalties for violations of 15 U.S.C. § 1 (combinations in restraint of trade, including cartels, and price fixing), 15 U.S.C. § 2 (monopolies), and 15 U.S.C. § 3.
DRAM Purchasers. The information states that "The OEMs that were affected by the conspiracy to suppress and eliminate competition were: Dell Inc., Compaq Computer Corporation, Hewlett-Packard Company, Apple Computer, Inc., International Business Machines Corporation and Gateway, Inc."
Infineon stated in its release that "The wrongdoing charged by the DoJ was limited to certain OEM customers. Infineon is already been in contact with these customers and has achieved or is in the process of achieving settlements with all of these OEM customers."
Impending Charges. This information charges only Infineon. It does not charge any of the individual directors, officers or employees of Infineon, or any other DRAM producers. However, the information does allege unnamed "coconspirators".
Infineon stated in its release that "the matter has been fully resolved between Infineon and the DoJ".
James Griffin, the DOJ's Antitrust Division's Deputy Assistant Attorney General for Criminal Enforcement stated that "Infineon is the first company to agree to plead guilty to price-fixing charges in our ongoing investigation of antitrust violations in the DRAM industry ... Infineon will provide valuable assistance in our continued investigation of the DRAM industry."
Legal Terminology. In criminal procedure, the term "information" means a written document that charges a person or entity with a crime, and hence informs the accused of the crime. An information is written by a prosecutor, and initiates a criminal court proceeding. However, unlike an indictment, it is not returned (that is, issued) by a grand jury.
The U.S. Constitution provides that "No person shall be held to answer for a capital, or otherwise infamous crime, unless on a presentment or indictment of a Grand Jury ..." Infineon could have asserted its right to an indictment. However, since this case was negotiated, and involved a plea agreement, a formal indictment was not necessary.