---
10th Circuit Rules in Private Telecom Antitrust Case
9/10. The U.S. Court of Appeals (10thCir) issued its split opinion in Telecor Communications v. Southwestern Bell, a private antitrust case involving definition of the relevant market, application of the Noerr Pennington doctrine, and application of the state action and exclusive jurisdiction doctrines. After several pretrial orders, and a jury trial, plaintiffs were awarded $20 Million. The Appeals Court affirmed.
---
Background. Telecor Communications and the eight other plaintiffs are independent pay phone service providers. They compete with Southwestern Bell, the incumbent local exchange carrier (ILEC) in the state of Oklahoma, which had a legal monopoly until passage of the Telecommunications Act of 1996. In anticipation of passage of the Act, and competition in pay phone service, Southwestern Bell engaged in a campaign to secure long term, hard to cancel, contracts with the owners of locations for pay phones, to make entry by competitors more difficult. The competitors offered better commissions to location owners, but after two years, Southwestern Bell still held 87 percent.
---
District Court. Telecor and the others plaintiffs filed a complaint in U.S. District Court (WDOkla) against Southwestern Bell alleging violation of state and federal antitrust law, seeking treble damages. Telecor argued that the relevant market is pay phone service. Southwestern Bell argued that the relevant market included pay phone and cellular services. The District Court ruled on summary judgment that the relevant market was pay phones. The District Court also allowed Telecor to present evidence regarding alleged misleading statements made by Southwestern Bell to the state utilities regulator. The jury then returned a verdict for Telecor. Southwestern Bell appealed.
---
Appeals Court. The Appeals Court affirmed the District Court's ruling excluding cellular phones from the relevant market definition. It wrote that "Location owners are the relevant customers for purposes of locating Southwestern Bell's pay phone facilities, and from the location owners' perspective, cellular phone services and pay phone services are not interchangeable."
---
The Appeals Court next rejected Southwestern Bell's argument that the admission of evidence of misleading statements to the state regulator violated the Noerr Pennington doctrine, which provides immunity from antitrust liability under the Sherman Act to private parties who petition the government for redress of grievances, notwithstanding the anti competitive purpose or consequences of their petitions.
---
The Appeals Court also rejected Southwestern Bell's argument that the state action doctrine barred use of the contracts between Southwestern Bell and location owners that were negotiated before the passage of the Telecom Act of 1996.
---
Judge David Ebel wrote the opinion. Judge Paul Kelly dissented. He would have reversed on two issues: the definition of the relevant market, and the application of the state action and exclusive jurisdiction doctrines.
---
Plaintiffs are represented by the law firm of Boies Schiller & Flexner.
---
Qwest Withdraws Long Distance Applications
9/10. Qwest Communications withdrew its Section 271 applications to provide in region interLATA services in the states of Colorado, Washington, Utah, Idaho, Iowa, Nebraska, North Dakota, Montana and Wyoming. Qwest stated that it "expects to refile an application for all nine states by the end of September". See, Qwest release.
---
Federal Communications Commission (FCC) Chairman Michael Powell stated in a release that "The FCC cannot approve such applications by the Bell Companies unless they satisfy the requirements of sections 271 and 272 of the Communications Act."
---
Powell continued that "In my view, Qwest's application was razor close to approval. Ultimately, the outstanding issues were very narrow, but nonetheless important. Despite extensive examination of the record supporting these applications, questions remain regarding whether Qwest has complied with the safeguards set forth by Congress in section 272 of the Act. Section 272 governs how a Bell Company's long distance separate affiliate operates. In these applications, Qwest did much to otherwise demonstrate that it has complied with the market-opening provisions of the section 271 competitive checklist."
---
Powell added that "I am confident that Qwest, in consultation with the states, Department of Justice, and this Commission, will expeditiously resolve the outstanding issues that prevented approval."
---
Steve Davis, Qwest's SVP of Policy and Law, stated that "there have been questions raised regarding our plans to restate our financial statements for prior periods. Our new application will address those concerns and demonstrate our full compliance with the 1996 Act."
---
Senators Introduce MVDDS Licensing Bill
9/10. Sen. Mary Landrieu (D-LA) and others introduced S 2922, the Emergency Communications and Competition Act of 2002 (ECCA). The bill would provide for the licensing, without auction, of Multichannel Video Distribution and Data Services (MVDDS). MVDDS could provide high speed Internet access to unserved and underserved populations.
---
Sen. Landrieu stated in the Senate that "The ECCA provides that MVDDS applicants will be licensed in the same manner as satellite companies who applied on the same day to share the same spectrum. Currently, the FCC plans to subject only MVDDS applicants to an auction process. This would impose a discriminatory tax on an innovative new technology. Unfortunately, this is more of the same burdensome regulation that I believe has contributed to the collapse of the telecommunications sector."
---
She added that "We must ensure that our laws and regulations are technologically neutral so that government policies don't replace the role of the marketplace in determining the fate of consumer products and services." See, Cong. Rec., Sept. 10, 2002, at Pages S8463-4.
---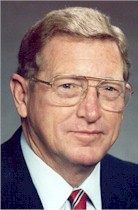 Sen. Conrad Burns (R-MT) is a cosponsor of the bill, and the ranking Republican on the Communications Subcommittee. He stated in the Senate that "unless we pass this legislation, we may never see the deployment of this new service. The FCC has determined that licenses for this new service should be auctioned. I appreciate the FCC's effort to help generate new revenues for the Federal Treasury, but we must never let that consideration override good public policy judgments. The public interest is best served when the spectrum is licensed promptly to applicants that are ready to deploy service."
---
Sen. Burns continued that "We are now confronted with a case of first impression in which the FCC has determined to issue licenses to both terrestrial and satellite applicants that share the same spectrum. Previously this was thought to be technologically impossible, as I mentioned, the FCC has now determined that the terrestrial based MVDDS can share with satellites. In my judgment, the same Federal resource must be licensed in the same manner to all applicants, regardless of the technology they will employ. To do otherwise is to pick industry winners and losers. This bill corrects this problem." See, Cong. Rec., Sept. 10, 2002, at Page S8468.
---
The bill would require that the Federal Communications Commission (FCC) "shall assign licenses in the 12.2-12.7 GHz band for the provision of fixed terrestrial services using the rules, policies, and procedures used by the Commission to assign licenses in the 12.2-12.7 GHz band for the provision of international or global satellite communications services in accordance with section 647 of the Open-market Reorganization for the Betterment of International Telecommunications Act (47 U.S.C. 765f)."
---
Moreover, the bill would require the FCC to grant licenses "not later than six months after the date of the enactment of this Act."
---
The bill would require licensees to "allocate 4 percent of its capacity for services that promote the public interest ... , such as -- (i) telemedicine; (ii) educational programming, including distance learning; (iii) high speed Internet access to unserved and underserved populations; and (iv) specialized local data and video services intended to facilitate public participation in local government and community life."
---
In addition, the bill would require that "Each licensee ... shall disseminate Federal, State, and local Emergency Alert System warnings to all subscribers of the licensee". In particular, "Each licensee ... shall provide immediate access for national security and emergency preparedness personnel to the terrestrial services covered by the license ... Whenever the Emergency Alert System is activated [or] Otherwise at the request of the Secretary of Homeland Security."
---
The bill is also cosponsored by Sen. Trent Lott (R-MS), Sen. Judd Gregg (R-NH), Sen. Barbara Mikulski (D-MD), Sen. Patrick Leahy (D-VT), Sen. Max Baucus (D-MT), Sen. John Kerry (D-MA), and Sen. Chris Dodd (D-CT). The bill was referred to the Senate Commerce Committee.
---
USTA Asks USTR Not to Export US Telecom Policies
9/10. The Office of the U.S. Trade Representative (USTR) held a hearing regarding market access in the Free Trade Area of the Americas (FTAA) negotiations. Walter McCormick, P/CEO of the United States Telecom Association (USTA), testified that the USTR should not seek to include mandatory network unbundling and TELRIC pricing in either bilateral free trade agreements (FTAs) or within a FTAA agreement. McCormick also urged the USTR to coordinate spectrum allocations for third generation (3G) wireless services.
---
McCormick stated that "The elimination of barriers in telecommunications markets, together with the implementation of fair and transparent regulatory frameworks, will be critical to the development of robust communications and electronic commerce capabilities in all countries that participate in the FTAA."
---
McCormick said that some telecommunications policies, such as mandatory network unbundling and TELRIC pricing, are under review in the U.S. by the Congress, courts, and Federal Communications Commission (FCC), and should not be exported to other countries. McCormick argued that doing so "would undermine foreign investment incentives".
---
He concluded with a discussion of the importance of "coordination of radio spectrum". He stated that the "USTR should encourage the coordination of frequency allocation, which will be necessary to improve international roaming capabilities among the countries of the Americas. International roaming capabilities will be key to the growth of third generation (3G) wireless services throughout the region."
---
House Committee Approves Federal Agency Protection of Privacy Act
9/10. The House Judiciary Committee approved and reported HR 4561, the Federal Agency Protection of Privacy Act, by a unanimous voice vote, without amendment.
---
The bill, which is sponsored by Rep. Bob Barr (R-GA), would require federal agencies to prepare and make available for public comment an initial privacy impact analysis when it proposes new regulations.
---
TDA Awards e-Learning Grant to China
9/10. The U.S. Trade and Development Agency (TDA) awarded a feasibility study grant for e-learning to the Chinese Ministry of Foreign Trade and Economic Cooperation.
---
The TDA stated that the grant "provides $417,000 to establish an E-Learning program in China focused on the World Trade Organization (WTO). The project will use E-learning technology combined with traditional teaching methods to facilitate WTO learning via the Internet, enabling government officials at various levels, entrepreneurs and the general public to have a comprehensive understanding of the WTO and its legal instruments." See, State Department release.
---
PFF Releases Paper on ICANN
9/10. The Progress and Freedom Foundation (PFF) released a paper [23 pages in PDF] titled "Domain Names Services: Let Competition, Not ICANN, Rule". The paper, which was written by the PFF's William Adkinson, argues that the Internet Corporation for Assigned Names and Numbers (ICANN) should end price and service regulation, and terminate its "mission creep."
---
The current Memorandum of Understanding (MOU) between the Department of Commerce (DOC) and ICANN is scheduled to expire at the end of this month.
---
The paper states that "In the mold of a traditional economic regulatory agency, ICANN regulates entry into the domain name business and sets the price at which some (but not other) domain name registries can offer services. While such regulation may once have been justified, the domain name marketplace is now competitive." (Parentheses in original.)
---
It adds that "ICANN appears to be engaging in regulatory ``mission creep,´´ seeking to regulate in detail the nature of service offerings in the domain name marketplace. If not restrained, ICANN thus threatens to morph into an entity that might more appropriately be called the ``Internet Commerce Commission.´´ Such an entity is neither necessary nor desirable. Instead, the Department of Commerce should use this opportunity to end economic regulation of the DNS once and for all."
---
Tech Crime Report
9/10. Juliette Quintero plead guilty in U.S. District Court (CDCal) to one count of mail fraud and two counts of wire fraud in connection with defrauding bidders in auctions conducted via eBay. She auctioned items, received payments, but did not deliver the goods. See, USAO release and CCIPS release.
---
9/10. Timothy Ganley, a former VP for Strategic Sales at Critical Path, was sentenced by the U.S. District Court (NDCal) to serve six months in prison. He previously plead guilty to charges contained in a criminal indictment of insider trading in violation of 15 U.S.C. § 78j(b), 15 U.S.C. § 78ff(a), and 17 CFR 240.10b-5. See, USAO release.
---
People and Appointments
9/10. Rep. John Sununu (R-NH) defeated incumbent Sen. Bob Smith (R-NH) in the New Hampshire Republican Senate primary.
---
9/10. Elizabeth Dole won the seven way North Carolina Republican Senate primary. She will face Erskine Bowles, who won the Democratic primary. Both seek the seat of retiring Sen. Jesse Helms (R-NC).
---
9/10. Anne Weismann was named Deputy Chief of the Federal Communications Commission's (FCC) Enforcement Bureau. She will help oversee the common carrier enforcement activities of the Enforcement Bureau's Market Disputes Resolution Division, Telecommunications Consumers Division and Investigations and Hearings Division. She previously worked at the Department of Justice's Federal Programs Branch. See, FCC release.
---
9/10. Helen Hubbard was named Tax Legislative Counsel in the Treasury Department's Office of Tax Policy. She was previously a partner at Ernst & Young in the Accounting Methods and Inventory group in the National Tax Department. Prior to that, she was a partner with Akin Gump. See, release.
---
GAO Reports on Control of Deemed Exports
9/9. The General Accounting Office (GAO) released a report [34 pages in PDF] titled "Export Controls: Department of Commerce Controls over Transfers of Technology to Foreign Nationals Need Improvement".
---
The report focuses on "deemed exports". It begins by explaining that the U.S. "controls exports of certain civilian technologies that have military uses. U.S. firms may be required to obtain a license from the Department of Commerce before exporting these ``dual-use´´ technologies from the United States to many other countries, including countries of concern. Commerce regulations also deem domestic transfers of controlled dual-use technologies to citizens of these countries to be exports. As a result, Commerce may require firms that employ foreign nationals working with these technologies in this country to obtain ``deemed´´ export licenses.
---
The report notes that "In fiscal year 2001, Commerce approved 822 deemed export license applications and rejected 3. Most of the approved licenses allowed foreign nationals from countries of concern to work with advanced computer, electronic, or telecommunication and information security technologies in the United States. China accounted for 73 percent of licenses approved in fiscal year 2001. Russia, Iran, India, Syria, Israel, Iraq, and Pakistan accounted for another 14 percent, collectively."
---
The report identifies weaknesses in the Depart of Commerce's efforts to detect possible unlicensed deemed exports. It states: "First, Commerce did not screen thousands of H-1B change of status applications submitted domestically to INS for foreign nationals already in the United States. We found that in fiscal year 2001 about 15,000 individuals from countries of concern changed their immigration status to obtain jobs that could have involved controlled technology. Second, Commerce could not readily track the disposition of the 160 cases referred to field offices for follow-up because it lacks a system for doing so. As a result of these shortcomings, Commerce may be missing opportunities to detect firms that should have applied for deemed export licenses."
---
The report was prepared for Rep. Christopher Shays (R-CT), Chairman of the House Government Reform Committee's Subcommittee on National Security, Veterans Affairs, and International Relations.
---
EPIC Comments on FTC's Proposed Consent Order Affecting Microsoft's Privacy Practices
9/9. The Electronic Privacy Information Center (EPIC) and other groups submitted a comment to the Federal Trade Commission (FTC) regarding the FTC's proposed consent order [8 pages in PDF] settling an administrative complaint [6 pages in PDF] against Microsoft alleging violation of Section 5(a) of the Federal Trade Commission Act (FTCA) in connection with Microsoft's privacy and security practices. The complaint and consent order focus on Microsoft's sign-on and online wallet services named Passport and Passport Express Purchase.
---
The EPIC comment states that "We believe that the Consent Order will go far in improving security and privacy practices associated with the Microsoft Passport Service. However, privacy hazards continue to remain in the Passport system."
---
The EPIC recommends four changes. Its want the FTC to "require more transparency from Microsoft", "examine authentication systems that are deployed and under development", "ensure that Microsoft is complying with the EU-US Safe Harbor, and that specifically, access to the entire Passport profile for correction and deletion is possible", and "strengthen the security program for Microsoft by limiting the Passport system".
---
The EPIC and other groups filed a pair of complaints last year with the FTC that preceded the FTC's action. The EPIC and others submitted their original complaint [PDF] on July 26, 2001, and an updated complaint [PDF] on August 15, 2001. Both complaints pertained to Microsoft's Passport and privacy, and alleged violation of Section 5 of the FTCA. See, story titled "EPIC Complains about Microsoft Passport" in TLJ Daily E-Mail Alert No. 250, August 16, 2001, and story titled "EPIC Complains to FTC About Windows XP" in TLJ Daily E-Mail Alert No. 236, July 27, 2002.
---
On August 8 of this year the FTC brought and settled an administrative complaint. The complaint alleged that Microsoft "represented, expressly or by implication, that it maintained a high level of online security by employing sufficient measures reasonable and appropriate under the circumstances to maintain and protect the privacy and confidentiality of personal information obtained from or about consumers in connection with the Passport and Passport Wallet services", whereas, in fact, Microsoft "did not maintain a high level of online security ..."
---
The FTC and Microsoft simultaneously entered into an Agreement Containing Consent Order. Microsoft admitted to no violations of federal law. Microsoft will pay no fine. However, the agreement, which has a twenty year duration, imposes numerous requirements for Microsoft's information security program. See also, story titled "FTC Files and Settles Complaint Against Microsoft", August 8, 2002.
---
The Computer & Communications Industry Association (CCIA), a long time Microsoft critic, also submitted a comment. It wrote that "we are disturbed that the proposed consent order does nothing to address the root causes of the problems identified by the Commission and will allow Microsoft to continue to abuse its illegal monopoly to the detriment of consumers and their privacy."
---
The CCIA wrote that "Passport is merely one of the more recent outgrowths of Microsoft's dominance in desktop computing, and is integral in Microsoft's strategy to perpetuate its monopoly power on the Internet. Microsoft has ensured that Passport will become the dominant authentication and sign-on service by requiring or inducing users of other dominant Microsoft applications and services to obtain Passport accounts."
---
The CCIA also wrote that the consent order is flawed because "commitments made by Microsoft to remedy its conduct are ultimately dependent on Microsoft's willingness to stand by them. Microsoft has shown time and again that it is fundamentally incapable of living up to obligations that have been imposed on it by government authorities."
---
The CCIA urges the FTC to "withdraw from the proposed consent order, to continue its investigation into the lawfulness of Microsoft's anticompetitive use of Passport and related technologies, and take steps to address the fundamental causes of Microsoft's ongoing unlawful behavior, which harms consumers, thwarts competition, and impedes innovation."
---
Rep. Stearns Addresses NextWave Spectrum Auctions
9/9. Rep. Cliff Stearns (R-FL) spoke in the House on September 9 regarding the re-auction of spectrum which NextWave previously obtained in an FCC auction.
---
Rep. Stearns is the sponsor of HR 4738, an untitled bill that would provide that the Federal Communications Commission (FCC) "shall return to the winning bidders of auction 35 the full amount of all deposits and downpayments made by such winning bidders for licenses that the Commission has not by that date delivered to such winning bidders."
---
NextWave obtained spectrum licenses at FCC auctions in 1996. The FCC permitted NextWave to obtain the licenses, and make payments under an installment plan, thus creating a debtor creditor relationship between NextWave and the FCC. NextWave did not make payments required by the plan, and filed a Chapter 11 bankruptcy petition. The FCC cancelled the licenses. It then proceeding to re-auction the disputed spectrum. The U.S. Court of Appeals (DCCir) ruled in its June 22, 2001, opinion that the FCC is prevented from canceling the spectrum licenses by § 525 of the Bankruptcy Code. The FCC petitioned the Supreme Court for writ of certiorari. The Court granted certiorari. Oral argument is scheduled for October 8. (This is Supreme Court Nos. No. 01-653 and 01-657.)
---
In addition, the FCC is scheduled to hold an open meeting on Thursday, September 12. The agenda for the meeting published in the FCC web site does not list this matter. However, various recently published news stories, citing no sources, have reported that the FCC may announce that it is providing relief to the winning bidders, such as Verizon Wireless and Deutsche Telekom's T-MobileUSA, in the January 2001 re-auction.
---
Rep. Stearns stated that "Although the FCC recently returned most of the down payment funds previously deposited by all these successful bidders, it continues to hold, without interest, Mr. Speaker, substantial sums, equal to 3 percent of the total amount of the winning bids. It apparently intends to hold these sums indefinitely."
---
"Despite the lengthy delay in delivering the licenses, moreover, the FCC takes the position that the successful bidders remain obligated, on a mere 10-day notice, to pay the full amount of their successful bids if and when the FCC, at some unknown future date, establishes its right to deliver those licenses."
---
Stearns said that "this is grossly unfair" and "adversely affects their capacity to serve the needs of their customers, because they must have this capital always on hand and they cannot use it for long-term benefits for business."
---
Rep. Stearns offered this explanation of his bill. "First, it requires the FCC promptly to refund to the winning bidders the full remaining amount of their deposits and their down payments. Second, it gives each winning bidder an opportunity to elect, within 15 days after enactment, to relinquish its rights and to be relieved of all further obligations under Auction No. 35. Those who choose to retain their rights and obligations under Auction No. 35 will nonetheless be entitled to a return of their deposits and down payments in the interim period. If and when the FCC is in a position to deliver the license at issue to those who remain obligated, they will be required to pay the full amount of their bid in accordance with the FCC's existing regulations. Those who elect to terminate their rights and obligations under this auction will be free to pursue their business interests without the burdens under which they must labor."
---
Rep. Stearns' bill has 40 cosponsors, including broad bipartisan support from members of the House Commerce Committee, the committee which oversees the FCC.
---
Copyright Holders Move for Summary Judgment Against Peer to Peer Services
9/9. Members of the Motion Picture Association of America (MPAA), Recording Industry Association of America (RIAA) and National Music Publishers Association (NMPA) filed a motion for summary judgment, and supporting pleadings, under seal, with the U.S. District Court (CDCal) in MGM v. Grokster. The MPAA, RIAA and NMPA member companies allege contributory and vicarious copyright infringement by the peer to peer services Kazaa, Grokster and MusicCity.
---
The RIAA stated in a release that "In deference to the confidential evidence designated by defendants, the plaintiffs' summary judgment brief has been filed confidentially, under seal."
---
However, the RIAA summarized its arguments as follows. First, the defendants "built their networks to emulate Napster in almost every respect. They succeeded beyond their wildest dreams. Having begun with Napster technology and a Napster business model, they have marketed their service to Napster users and argued the same legal defenses as Napster".
---
Second, the defendants "have built their networks into candy stores of infringement that allow a user to find the most popular music and movies of our time without paying any of the rights holders". Third, the defendants "are earning millions of dollars from the service".
---
Fourth, the defendants "are acutely aware that the services are being used to facilitate copyright infringement on a massive scale for movies and music". Fifth, the defendants "built and controlled the networks in a way that they could easily prevent the copyright infringements from occurring. The defendants' principal defense that they have no ability to control the network is belied by a myriad of facts, including the fact that Kazaa demonstrated its ability to turn off the Morpheus system at whim".
---
And finally, the copyright holders' brief argues that the defendants "have been engaged in much more activity than merely distributing software as they claim. Rather, they were the genesis of and continue to be the sustainer of their networks."
---
FBI Announces Meetings on Criminal Information Sharing and Privacy
9/9. The Federal Bureau of Investigation (FBI) published a notice in the Federal Register announcing a series of meetings on October 8-10 of the Compact Council created by the National Crime Prevention and Privacy Compact Act of 1998 regarding the sharing of law enforcement information among government entities.
---
The notice states that "the federal government and sixteen states are parties to the Compact which governs the exchange of criminal history records for licensing, employment, and similar purposes. The Compact also provides a legal framework for the establishment of a cooperative federal state system to exchange such records."
---
The notice states that the agenda for the meetings includes "(1) United States Customs Service Request for Access to the Interstate Identification Index (III) for NonCriminal Justice Purposes, (2) Immigration and Naturalization Service (INS) Request to Allow State Repository Criminal History Maintenance and Dissemination, (3) Standards/ Procedures for Identity Verification, (4) Proposed Sanctions Rule, (5) National Applicant Database Requests, (6) Use of the III for Background Checks on Applicants' References, Relatives, Friends, and Associates, (7) Revised Rule to Allow INS Use of III for Emergency Child Placement, (8) Qualification Requirements and Audit Criteria, (9) United States Department of Justice Requirement for System Use, and (10) A Safer Nation -- Proposed Briefing Document."
---
The meetings will be held on the evening of October 8, and all day on October 9-10, at the Wyndham Washington. See, Federal Register, September 9, 2002, Vol. 67, No. 174, at Page 57245.
---
Tech Crime Report
9/9. The U.S. Attorney's Office (USAO) for the Central District of California announced that Richard Dopps, a former employee of The Berman Companies, plead guilty in U.S. District Court (CDCal) to "one felony count of obtaining information from a protected computer". The USAO stated in a release that he accessed the computer system of his former employer and read the e-mail messages of company executives for the purpose of gaining a commercial advantage at his new job at a competitor." See also, CCIPS release.
---
9/9. A grand jury of the U.S. District Court (EDCal) returned an indictment against four individuals involved in a bank fraud scheme. The USAO stated in a release [PDF] that the scheme "involved the use of a computer to create fraudulent checks using account information which was wrongfully obtained from various victims."
---
9/9. The U.S. Attorney for the Northern District of California charged Yervant Lepejian by criminal information [7 pages in PDF] with one count of wire fraud in violation of 18 U.S.C. § 1343. Lepejian is a former Ch/CEO of HPL Technologies, a Silicon Valley software maker. The USAO stated in a release that Lepejian "engaged in a scheme to defraud" HPL, its shareholders and the Securities and Exchange Commission (SEC). It further stated that "as part of the scheme the defendant caused false and illusory sales to be recorded as revenue by HPL in violation of Generally Accepted Accounting Principles (``GAAP´´) and HPL's own internal revenue recognition policies; that he made and caused to be made material false statements to HPL's auditors, to the SEC, and the public regarding HPL's revenue and profits; and that he deprived his employer, HPL Technologies, of its right to his honest and faithful services by creating false sales, causing those false sales to be recognized as revenue, and making and causing to be made material false statements to HPL, its auditors, the SEC."
---
In addition, on September 11, the SEC filed a civil complaint in U.S. District Court (NDCal) against Lepejian alleging violation of §17(a) of the Securities Act (15 U.S.C. § 77q(a)), §10(b) of the Exchange Act (15 U.S.C. §78j(b)) and Rule 10b-5 thereunder, as well as §§13(a), 13(b)(2)(A), 13(b)(2)(B) and 13(b)(5) of the Exchange Act.
---
People and Appointments
9/9. The U.S. Attorney for the Northern District of California, Kevin Ryan, announced the new organization and management of his office. Ross Nadel will remain Chief of the Computer Hacking and Intellectual Property (CHIP) Unit. He has held the position since the unit was created in 2000. Elizabeth De La Vega will remain as Chief of the San Jose Branch Office, with Eumi Choi as Deputy Chief. Hannah Horsley will be Chief of the Appellate Section. Patrick Robbins will be Chief of the Securities Fraud Section. Martha Boersch will be Chief of the Organized Crime Strike Force. Miranda Kane will be Chief of the White Collar Crime Section. Steven Gruel will be Chief of the Major Crimes (formerly General Crimes) Section. See, USAO release.
---
9/9. Qwest Communications announced that Janet Cooper has rejoined the company as SVP and Treasurer. See, Qwest release.
---
More News
9/9. The National Telecommunications and Information Administration (NTIA) published in its web site an amendment to its contract with NeuStar regarding the management of the .us top level domain.
---
9th Circuit Reverses in Trek Trademark Case
9/6. The U.S. Court of Appeals (9thCir) issued its opinion [28 pages PDF] in Thane v. Trek, a trademark case. The Appeals Court reversed the District Court's summary judgment for Thane.
---
Background. Trek Bicycle Corporation is a leading manufacturer of bicycles and related products. In 1981, the USPTO granted Trek a trademark for the use of "TREK" on bicycles and bicycle frames. See, Trademark Registration No. 1168276. It has also been awarded several other trademarks based on variations of the word "trek". Trek has extensively advertised its trademark. Trek also sponsors and supplies bicycles to the professional bicycle racing team captained by Lance Armstrong, four time winner of the Tour de France. Armstrong and his USPS team have also won numerous other international bicycle races riding Trek bicycles. Their jerseys prominently display the Trek name. Armstrong presented a Trek bicycle to the President at a White House ceremony. Trek also makes stationary exercise cycles.
---
Thane International makes, among other things, stationary exercise equipment, which it markets via television infomercials. In addition to its Bun and Thigh Isolator, it markets OrbiTrek and OrbiTrek Pro. Thane insists that the Trek portion of these names comes, not from Trek bicycles, but from the Star Trek television series.
---
Thane filed an application with the USPTO to register "ORBITREK" for goods described as "stationary exercise machines." Trek filed a Notice of Opposition with the Trademark Trial and Appeal Board.
---
District Court. Thane filed a complaint with the U.S. District Court (CDCal) seeking a declaration that it had not violated trademark laws under the Lanham Act, state common law, or state statutory law. Trek counterclaimed for trademark infringement pursuant to 15 U.S.C. § 1114(1), false designation of origin pursuant to 15 U.S.C. § 1125(a), and trademark dilution pursuant to 15 U.S.C. § 1125(c). Trek also plead various state law claims. The District Court granted Thane's motion for summary judgment and denied Trek's, holding that "any reasonable juror would conclude that there is no likelihood of confusion between Trek Bicycle Corporation's 'Trek' mark and Thane's 'OrbiTrek' mark." This appeal followed.
---
Appeals Court. The Appeals Court reversed and remanded as to all claims in which likelihood of confusion is an issue. It held that "a reasonable jury could decide the likelihood of confusion issue in favor of either party".
---
NewCom Executives Indicted
9/6. A grand jury of the U.S. District Court (CDCal) returned a 36 count indictment against Sultan Warris Khan, Asif Mohammad Khan, Steven Veen, and Alexander Remington, alleging, among other things, securities fraud, making false statements to the Securities and Exchange Commission (SEC), and money laundering.
---
Three of the defendants were executives of NewCom, a computer peripheral company that was based in Westlake Village, California. Sultan Khan was its President, CEO and Chairman. Asif Khan was its EVP. Veen was its CFO. Remington is the owner of Micro Equipment Corporation, which distributes computer parts and peripherals and was NewCom's main supplier. See, USAO release.
---
The SEC previously filed and settled a civil complaint against NewCom, the Khans, and others. See, SEC release.
---
Law Professor Criticizes Supreme Court Spectrum Speech Cases
9/6. The American Enterprise Institute's (AEI) and Brookings Institution's Joint Center for Regulatory Studies published a paper [77 pages in PDF] titled "The Logic of Scarcity: Idle Spectrum As a First Amendment Violation", by Stuart Benjamin. The article takes issue with the Supreme Court's landmark First Amendment cases involving use of spectrum -- National Broadcasting Company v. US, 319 U.S. 190 (1943) and Red Lion v. FCC, 395 U.S. 367 (1969).
---
He writes that "The Supreme Court has distinguished the regulation of radio spectrum from the regulation of printing presses, and applied more lenient scrutiny to the regulation of spectrum, based on its conclusion that the spectrum is unusually scarce."
---
"I suggest that in most cases the only interest that would justify a refusal to allocate spectrum is nontrivial interference. I thus conclude that, even if one accepts the current state of the doctrine, the government cannot exclude noninterfering uses from the spectrum."
---
Benjamin, who is a law professor at the University of Texas, argues that "the scarcity rationale does not support, and instead undercuts, government actions that limit the use of the spectrum. ... And no other rationale would distinguish spectrum from print in a way that would support government constraints on the former but not the latter."
---
He argues in this paper that the appropriate standard of review "is the intermediate scrutiny ordinarily applied to content neutral speech regulation. In order to satisfy such scrutiny, the government must put forward an important or substantial government interest. I suggest that in most cases the only interest that would justify a refusal to allocate spectrum is nontrivial interference. I thus conclude that, even if one accepts the current state of the doctrine, the government cannot exclude noninterfering uses from the spectrum."
---
People and Appointments
9/6. Shellie Blakeney was named Legal Advisor to the Tom Sugrue, Bureau Chief of the Federal Communications Commission's (FCC) Wireless Telecommunications Bureau. She has worked at the FCC since 1998. See, release [PDF].
---
9/6. Tina Jonas was named the Federal Bureau of Investigation's (FBI) Chief Financial Officer and Assistant Director, Finance Division. See, FBI release.
---
More News
9/6. The Justice Department (DOJ) filed a complaint in U.S. District Court (DC) against Archer Daniels Midland (ADM) to block a joint venture with a competing corn wet miller in order for ADM to proceed with its proposed acquisition of Minnesota Corn Processors (MCP). The DOJ simultaneously filed a proposed consent decree. See, DOJ release. Meanwhile, ADM announced "the completion of the acquisition" of MCP in its release of September 6. It did not reference the litigation. According to the DOJ, the transaction would have reduced the number of competitors in the relevant market from five to four. ADM has a history with the DOJ.
---