8/3. Michael Froman, head of the Office of the U.S. Trade Representative (OUSTR), sent at letter [4 pages in PDF] to Irving Williamson, Chairman of the U.S. International Trade Commission (USITC), that states disapproval of the June 4, 2013 ruling of the USITC barring importation of certain Apple mobile devices that infringe Samsung patents.
On June 4 the USITC issued a Notice of the Commission's Final Determination Finding a Violation of Section 337 [4 pages in PDF] in its proceeding on the complaint of Samsung against Apple regarding the importation of certain electronic devices alleged to infringe Samsung patents.
The USITC found Apple in violation of Section 337, which is codified at 19 U.S.C. § 1337, as to some but not all of the patents cited in the complaint. The USITC also issued a limited exclusion order that prohibits Apple from importing certain wireless communication devices, portable music and data processing devices, and tablet computers. That is, the exclusion order covers certain older AT&T models -- iPhone 4, iPhone 3GS, iPad 3G, and iPad2 3G.
See, story titled "USITC Enjoins Importation of Certain Older iPhones and iPads" in TLJ Daily E-Mail Alert No. 2,570, June 4, 2013. The USITC proceeding is Inv. No. 337-TA-794.
Section 337 makes unlawful the following: "The importation into the United States, the sale for importation, or the sale within the United States after importation by the owner, importer, or consignee, of articles that ... infringe a valid and enforceable United States patent or a valid and enforceable United States copyright ... or ... are made, produced, processed, or mined under, or by means of, a process covered by the claims of a valid and enforceable United States patent".
The primary remedy available under Section 337 is an exclusion order.
Summary of the USTR/Froman Letter. Froman's letter is four pages long, but avoids any clear legal analysis, or application of law to the facts. It is of only limited precedential value to Apple and Samsung, the USITC, or parties to potential future patent disputes.
This letter approaches clarity in one respect. It provides an outcome. It states that "I have decided to disapprove the USITC's determination to issue an exclusion order and cease and desist order in this investigation." However, the letter fails to state whether the proceeding is concluded with this letter, or whether the letter is in the nature of a reversal and remand for further proceedings consistent with the letter.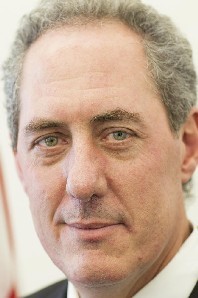 Froman (at right) does discuss the importance of standards developing organizations (SDOs), and commitments to license standards essential patents (SEPs) on fair, reasonable and non-discriminatory (FRAND) terms, and the problems of patent hold ups and reverse hold ups.
He also references, and states his approval of, the January 8, 2013 joint policy statement [10 pages in PDF] of the Department of Justice's (DOJ) Antitrust Division and the U.S. Patent and Trademark Office (USPTO) titled "Policy Statement on Remedies for Standards-Essential Patents Subject to Voluntary F/RAND Commitments".
That policy statement addresses "whether injunctive relief in judicial proceedings or exclusion orders in investigations under section 337 of the Tariff Act of 1930 are properly issued when a patent holder seeking such a remedy asserts standards-essential patents that are encumbered by a RAND or FRAND licensing commitment." (Footnotes omitted.)
That policy statement argues that an exclusion order or injunction for a FRAND encumbered SEP may be inconsistent with the public interest. However, there are exceptions. For example, an exclusion order or injunction may be appropriate where the putative licensee has refused to take a FRAND license.
See also, story titled "DOJ and USPTO Issue Statement on Injunctive Relief for Infringement of SEPs Subject to FRAND Commitments" in TLJ Daily E-Mail Alert No. 2,506, January 9, 2013.
However, Froman's letter makes no attempt to apply the principles of that policy statement to the facts of the Samsung Apple proceeding. He recites no factual findings of USITC. He makes no new or de novo factual findings of his own.
He does not, for example, cite any portion of the June 4 USITC determination for the proposition that Samsung refused to license SEPs on FRAND terms. Nor does he make any such finding himself.
While such findings are not in the USITC's determination, or in Froman's letter, some outside commenters have asserted that Samsung refused to license SEPs on FRAND terms, and that this should serve as the basis for refusing Samsung an exclusion order.
The USITC's order merely stated that the USITC sought and received comments on "FRAND related topics", that "Apple failed to prove an affirmative defense based on Samsung's FRAND declarations", and that the USITC "has determined that Samsung's FRAND declarations do not preclude" the issuance of an exclusion order and a cease and desist order. The USITC order did not address SEPs or hold ups.
The penultimate paragraph of Froman's letter contains vaguely worded instructions to the USITC to make "comprehensive" findings of fact in "any future cases involving SEPs that are subject to voluntary FRAND commitments", including regarding the "presence or absence of a patent hold-up or reverse hold-up".
Froman's letter lacks clarity as to whether his letter is intended to conclude the proceeding with finality, or whether it is in the nature of a remand to the USITC for further proceedings. That is, might the USITC issue a second determination, that contains the directed findings of fact, and applies the principles stated in the DOJ/USPTO policy statement to those facts, and once again conclude that exclusion is in the public interest, and issue a second exclusion order?
Froman, whose letter reflects a limited grasp of trial and appellate procedure, did not say.
Presidential Review of Section 337 Exclusion Orders. Section 1337 provides for judicial review, by the U.S. Court of Appeals, of final orders of the USITC, in accordance with 5 U.S.C. § 706, the Administrative Procedure Act (APA). Such judicial review is an option available to all losing parties in Section 337 proceedings.
However, the just issued letter does not constitute the exercise of judicial review authority.
In addition, subsection 1337(j)(2) gives the President the authority to overturn a USITC determination. It provides that "If, before the close of the 60-day period beginning on the day after the day on which he receives a copy of such determination, the President, for policy reasons, disapproves such determination and notifies the Commission of his disapproval, then, effective on the date of such notice, such determination and the action taken ... shall have no force or effect."
Moreover, while the statute places review authority in the President, the just issued determination is an action taken by Michael Froman. He is the recently confirmed U.S. Trade Representative (USTR), an office situated in the Executive Office of the President (EOP).
President Obama did not sign this determination. Nor has he released an executive order, proclamation, or other written instrument that evidences his invocation of authority under Section 1337(j)(2).
Froman merely asserted that "This authority has been assigned to" the USTR.
Lack of Judicial Independence. The USITC is not an Article III court. However, proceedings under Section 1337 are judicial in nature. The mere existence of Section 1337(j)(2) flies in the face of one of the most fundamental principles of judicial process -- judicial independence -- which requires judicial decision makers to be independent from the parties and outside political pressure or meddling.
Moreover, the purpose for which Section 1337(j)(2) has been invoked suggests the presence of procedural unfairness.
It will not likely go unnoticed that the OUSTR issued this letter for the benefit of a U.S. company, and to the detriment of a foreign company. This action may therefore harm the efforts of U.S. companies, trade negotiators and diplomats when they seek fair and impartial treatment for U.S. companies in foreign courts and before foreign government agencies.
On the other hand, Apple is allied with foreign manufacturers, while Samsung is allied with Google and other U.S. companies.
Reaction. Ed Black, head of the Computer and Communications Industry Association (CCIA), stated in a release that "The Administration's unprecedented decision to veto an ITC ``Section 337´´ import ban against Apple for infringing Samsung's intellectual property is a disruptive and potentially dangerous development that calls into question the fairness of our trading regime and could undermine the way US companies are treated globally."
He added that "If Samsung is not afforded equal treatment by the USTR, this seemingly arbitrary and non-appealable decision on behalf of a giant American competitor threatens to undermine our relationships with our trading partners and international respect for national patent systems."
He also stated that the CCIA is "troubled by the explosion of patent cases and exclusion orders at the ITC", but that "Adjudication by USTR fiat, however, is unacceptable and invites other countries to do the same."
In contrast, Tim Molino of the Business Software Alliance (BSA) stated in a release that "Ambassador Froman made the right decision in this case ... Market exclusion orders might be appropriate remedies in some cases, but generally not when it comes to FRAND-encumbered standard-essential patents."
Michael Froman. Mike Froman started work at the USTR six weeks ago, after the USITC had issued its determination.
Before that he worked in the EOP as Deputy National Security Advisor for International Economic Affairs. Before joining the Obama administration, he worked at Citgroup. He also worked in the Department of the Treasury during the Clinton administration. And, he was a law school classmate of President Obama.
However, nothing in his record reflects either judicial experience, or expertise in patent law.
See also, stories titled "President Obama Picks Mike Froman to be USTR" in TLJ Daily E-Mail Alert No. 2,557, May 6, 2013. and "USTR Nominee Froman Mired in Ugland House Controversy" in TLJ Daily E-Mail Alert No. 2,570, June 4, 2013.