12/18. Rep. Howard Berman (D-CA) and others introduced HR 4789 [PDF | LOC | WW], the "Performance Rights Act of 2007". Sen. Patrick Leahy (D-VT) and others introduced S 2500, the companion bill in the Senate. These bills would end terrestrial broadcasters' exemption from paying copyright royalties when they play copyrighted songs.
Introduction. Section 106 of the Copyright Act, which is codified at 17 U.S.C. § 106, enumerates the exclusive rights of owners of copyrights. Section 106(6) currently provides that "the owner of copyright under this title has the exclusive rights to do and to authorize any of the following: ... (6) in the case of sound recordings, to perform the copyrighted work publicly by means of a digital audio transmission". 17 U.S.C. § 114 then elaborates on what is an exclusive right under Section 106(6), and what is exempt.
That is, performances by AM and FM radio broadcasters are exempted from the exclusive rights of copyright holders. These broadcasters do not need to obtain permission, or pay royalties, for playing copyrighted songs in the U.S.
Broadcasters, who are represented by the National Association of Broadcasters (NAB), are happy with this arrangement, and therefore oppose this bill. In contrast, various copyright groups support ending this broadcast performance exception.
Also, various other platforms for music delivery that compete with radio, including webcasting, satellite radio, and cable, must pay to play.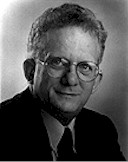 Rep. Berman (at right), the sponsor of the bill, is the Chairman of the House Judiciary Committee's (HJC) Subcommittee on Courts, the Internet and Intellectual Property. He wrote in his statement introducing this bill that "This legislation is a first step at ensuring that all radio platforms are treated in a similar manner and that those who perform music are paid for their work. This narrowly tailored bill amends a glaring inequity in America's copyright law -- the provision in Section 114 that exempts over-the-air broadcasters from paying those who perform the music that we listen to on AM and FM radio."
Bill Summary. This bill amends Section 106(6) to provide an exclusive right "in the case of sound recordings, to perform the copyrighted work publicly by means of an audio transmission." It also makes several revisions to Section 114.
Also, the bill provides for special treatment for small, non-commercial, educational, and religious broadcasters.
For example, the bill provides that "each individual terrestrial broadcast station that has gross revenues in any calendar year of less than $1,250,000 may elect to pay for its over-the-air nonsubscription broadcast transmissions a royalty fee of $5,000 per year, ...", while a "public broadcasting entity ... may elect to pay for its over-the-air nonsubscription broadcast transmissions a royalty fee of $1,000 per year ..."
The bill also provides that the performance of a sound recording publicly by means of an audio transmission is not an infringement of Section 106(6) if the performance is part of an eligible nonsubscription transmission of either "services at a place of worship or other religious assembly" or "an incidental use of a musical sound recording".
That is, no royalties must be paid for the broadcast of a religious service that includes performance of a copyrighted song.
Rep. Berman stated that "incidental use" would include "brief musical transitions in and out of commercials or program segments, or brief performances during news, talk and sports programming". Although, neither this bill, Section 114, Section 106, nor Section 101 (the definitions section of the Copyright Act), define the term "incidental use".
The bill then amends Section 114 to provide that "Such rates and terms shall include a per program license option for terrestrial broadcast stations that make limited feature uses of sound recordings."
Rep. Berman explained that "This section allows terrestrial radio stations to obtain program licenses for sound recordings (at separately set rates), in lieu of blanket licenses. In some cases, a radio station may not make many featured uses of music, for example a mixed-format station. In such cases, rather than requiring a station to pay a general blanket license fee in the same amount paid by a station that primarily makes featured uses of music, this section requires the Copyright Royalty Board to establish a ``per program license´´ so that such stations can choose only to pay for the music they use, which may be less costly than the general blanket license. This parallels the licenses offered by the performance rights organizations for performing the underlying musical copyright." (Parentheses and internal quotations in original.)
The bill also provides that "Nothing in this Act shall adversely affect in any respect the public performance rights of or royalties payable to songwriters or copyright owners of musical works."
Sponsors' Statements. The original cosponsors of the bill in the House are Rep. John Conyers (D-MI), Rep. John Shadegg (R-AZ), Rep. Darrell Issa (R-CA), Rep. Marsha Blackburn (R-TN), and Rep. Jane Harman (D-CA). The Senate cosponsors Sen. Orrin Hatch (R-UT), Sen. Dianne Feinstein (D-CA), and Sen. Bob Corker (R-TN).
Sen. Leahy, the Chairman of the Senate Judiciary Committee (SJC), wrote in his introduction statement that "artists should be compensated fairly for the use of their work". See, Sen. Leahy's statement, bill summary, and release.
He elaborated that "When radio stations broadcast music, listeners are enjoying the intellectual property of two creative artists – the songwriter and the performer. The success, and the artistic quality, of any recorded song depends on both. Radio stations pay songwriters for a license to broadcast the music they have composed. That is proper, and that is fair. The songwriters' work is promoted by the air play, but no one seriously questions that the songwriter should be paid for the use of his or her work. But the performing artist is not paid by the radio station. The time has come to end this inequity."
Rep. Conyers, the Chairman of the HJC, stated that "Today we take the first step toward finally giving artists and musicians their fair due ... They are the people who bring the music to life and should no longer be overlooked. My decision to take a leading role to remedy this inequity in no way alters my commitment to working with the songwriters to ensure that their rights and compensation are protected."
More Reaction to Bill. Sen. Arlen Specter (R-PA), the ranking Republican on the SJC is not a cosponsor. He stated in a release that "I welcome Senator Leahy and Hatch's introduction of the Performance Rights Act, and I commend their efforts to tackle perceived inequities in the treatment of music within the Copyright Code."
He added that "I am very interested in the issues involved in the performance rights debate, and I will continue to analyze the Performance Rights Act to ensure it achieves a proper balance amongst the recording artists, songwriters and broadcasters."
He concluded that "This legislation is a positive step in the dialogue between the Congress and interested industries regarding performance rights. I agree that some changes in the existing law are necessary, but I would like to give interested parties an opportunity to give me the benefit of their thinking before I make a final decision on this important matter."
The NAB's Dennis Wharton stated in a release that "After decades of Ebenezer Scrooge-like exploitation of countless artists, RIAA and the foreign-owned record labels are singing a new holiday jingle to offset their failing business model".
He added that the "NAB will aggressively oppose this brazen attempt to force America's hometown radio stations to subsidize companies that have profited enormously through the free promotion provided by radio airplay."
Related Congressional Activity. On October 31, 2007, Rep. Gene Green (D-TX) and others introduced HConRes 244. It states that the "Congress should not impose any new performance fee, tax, royalty, or other charge relating to the public performance of sound recordings on a local radio station for broadcasting sound recordings over-the-air, or on any business for such public performance of sound recordings."
As of December 18, 2007, this resolution had 122 cosponsors.
Also, the HJC's SCIIP held a hearing on July 31, 2007, titled "Ensuring Artists Fair Compensation: Updating the Performance Right and Platform Parity for the 21st Century". See, prepared testimony [1 page in PDF] of Rep. Paul Hodes (D-NH), prepared testimony [16 pages in PDF] of Marybeth Peters (Register of Copyright), prepared testimony [6 pages in PDF] of Judy Collins (recording artist), prepared testimony [20 pages in PDF] of Charles Warfield (ICBC Broadcast Holding, Inc.), and prepared testimony [6 pages in PDF] of Sam Moore (recording artist).
Peters wrote that "Congress has repeatedly recognized the emergence of technological threats to the creators of sound recordings."
"What is needed is a change to ensure that performers and record companies can continue to make a viable living from their craft." She suggested that "an expansion of the performance right for sound recordings would I believe provide fair compensation to the creators and serve as a significant stimulus to ensure that creators continue to develop new works throughout the 21st Century."
Warfield, who testified for the NAB, wrote that the radio and music industries have a relationship of "mutual collaboration" which is embodied in the broadcast performance right. He argued that radio stations advertise the music that they play. He said that ending this exemption would be a "tax".
He said that "The recording industry's pursuit of a performance tax at this time appears directly linked to the loss of revenues from the sale of music. This should not be a basis for the imposition of such a tax and radio should not be responsible for the loss of revenue from physical sales in the recording industry. A performance tax would harm the beneficial relationship that exists between the recording industry and the radio industry."