Genachowski Addresses Incentive Auctions and Unlicensed Spectrum
January 11, 2012. Federal Communications Commission (FCC) Chairman Julius Genachowski gave a speech at the Consumer Electronics Show (CES) in Las Vegas in which he addressed legislation to give the FCC incentive auction authority.
An incentive auction would provide for the sharing of spectrum auction proceeds with the licensees who voluntarily relinquish that spectrum. It would provide a financial incentive for television broadcasters and other licensees to relinquish some of their spectrum.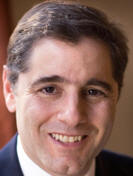 While there is broad support for the concept, there are many hotly debated issues regarding how to structure a regime for incentive auctions, as well as related matters. Genachowski engaged in legislative advocacy, and criticized components of some pending bills.
There are bills in both the House and Senate. One bill is drafted and backed by House Commerce Committee (HCC) Republicans. Another is drafted and backed by HCC Democrats. A third is a Senate Commerce Committee (SCC) bill. There are others.
Republicans hold a majority in the House, and the HCC. On December 1, 2011, the HCC's Subcommittee on Communications and Technology approved, over opposition from some Democrats, a discussion draft [113 pages in PDF] of the "Jumpstarting Opportunity with Broadband Spectrum Act of 2011" or "JOBS Act of 2011". This bill would create incentive auction authority. See, story titled "House Communications Subcommittee Approves Spectrum Bill" in TLJ Daily E-Mail Alert No. 2,317, December 1, 2011, for summaries of, and hyperlinks to, amendments approved at that meeting.
See also, story titled "House Commerce Committee Democrats Seek Delay of Spectrum Bill Mark Up" in TLJ Daily E-Mail Alert No. 2,316, November 30, 2011. In addition, this discussion draft was included as Title IV of HR 3630, which the House passed on December 13, 2011. However, this spectrum bill has not been enacted into law.
The HCC Democrats have a competing spectrum bill, HR 3509 [LOC | WW], the "Wireless Innovation and Public Safety Act of 2011".
HCC Republicans and Democrats diverge on several issues, including allowing the FCC to allocate for unlicensed use spectrum that is currently held by TV broadcasters, and that would be acquired pursuant to incentive auction authority.
Democrats hold a majority in the Senate, and the SCC. On June 8, 2011, the SCC approved, over opposition from some Republicans, its bill, S 911 [LOC | WW], the "Strengthening Public-safety and Enhancing Communications Through Reform, Utilization, and Modernization Act" or "SPECTRUM Act". (The Library of Congress has not yet published a copy of the bill as amended.)
Genachowski praised the SCC bill, praised components of the House Democrats' bill, and criticized components of the House Republicans' bill.
It was a political speech in which Genachowski departed from the idealized notion that the FCC is an expert, independent and non-political agency that merely implements the statutory directives of the Congress. He publicly took sides in an ongoing legislative debate.
Genachowski said that "the incentive auction concept needs to become law now".
He said the the SCC passed its bill "in a manner that would give the FCC sufficient flexibility to conduct incentive auctions in a way that would generate massive value. And the Senate Commerce bill also provided essential funding to fulfill a vital 9/11 Commission recommendation that we build an interoperable mobile broadband network for first responders."
All three bills would provide for an interoperable mobile broadband network for first responders. They differ in the details.
Genachowski continued that "the sticking points are proposals that would pre-empt the FCC's open, fact-based process and predetermine spectrum allocation and auction design in an unprecedented manner. One proposal would prohibit the FCC from allocating any recovered spectrum to innovative unlicensed use; another would eliminate traditional FCC tools for setting terms for participation in auctions."
He argued that Congressional legislation should not "prejudge or micromanage FCC auction design and band plans".
Genachowski offered an idealized vision of the FCC. He argued that such legislation "preempts an expert agency process that's fact-based, data-driven and informed". He asserted that the FCC possesses "technical expertise", and makes decisions "based on the evidence, on an open record", and in a timely manner.
Genachowski continued in his Las Vegas speech that "the proposal to prevent the FCC from designating any new spectrum for unlicensed use risks suppressing major innovation of the sort that gave us Wi-Fi."
He said that "Wi-Fi as an unlicensed innovation has gone from something that wireless carriers opposed and that wireless devices didnít accommodate, to something that wireless carriers embrace as indispensible to their networks; and indeed, in a reversal from the norm for mobile phones where cellular networks have been the default and Wi-Fi the option, tablets today have Wi-Fi as the default and cellular networks as the option. We shouldn't ignore the lessons of history and close the door to consideration of new wireless platforms for innovation."
Genachowski also associated himself with a January 9 letter on this subject signed by four Senators. See, related story in this issue titled "Four Senators Advocate Use of Incentive Auction Process for Allocating Spectrum for Unlicensed Use"
Next, Genachowski addressed his opposition to "the proposal to prohibit the agency from imposing eligibility conditions on auction participants" by quoting extensively from the four Senators' letter.
One counterargument to Genachowski would be that in some previous auctions, FCC imposed eligibility conditions drove off some prospective bidders, and decreased auction revenues.
He also predicted that "Congress will make a decision on incentive auctions by March 1."