FCC Adopts Broadband Reclassification NOI
June 17, 2010. The Federal Communications Commission (FCC) adopted a Notice of Inquiry (NOI) [64 pages in PDF] that proposes to reclassify broadband internet access services as Title II services, by a vote of 3-2.
The providers of broadband internet access services, and their supporters, criticized the NOI. Companies that do not build broadband networks, but whose services to their customers entail usage of broadband networks, and their supporters, praised the NOI. See, related stories in this issue titled "Reaction to FCC Reclassification NOI".
The FCC is proceeding with unusual speed. FCC Chairman Julius Genachowski first publicly advanced this proposal on May 6, 2010. See, story titled "Three FCC Democratic Commissioners Back Plan to Regulate Broadband Internet Access Services under Title II" and related stories in TLJ Daily E-Mail Alert No. 2,083, May 6, 2010.
The FCC has already released the NOI, and set fast track comment deadlines. Initial comments are due by July 15, 2010. Reply comments are due by August 12, 2010.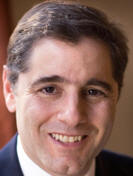 Genachowski (at left) may be trying to institute this reclassification scheme before the November elections, and before the next Congress can block his proposal, for example, via an appropriations rider. See also, related story titled "FCC Employs Fast Tracking and Stacking in Reclassification Proceeding" in the next issue.
TLJ articles on this issue have used the term "broadband internet access service". This is term that the FCC has used, for example, in the 2008 Comcast order [67 pages in PDF], and in Genachowski's May 6, 2010, paper [6 pages in PDF] proposing reclassification. However, this NOI employs the term "broadband Internet service". The FCC drops the word "access" in order to also encompass "other services such as e-mail and online storage". Although, much of the NOI then poses questions about the "connectivity" component of "broadband Internet service".
The NOI also asks whether or not terrestrial wireless and satellite broadband access services should be reclassified along with "wired" services. The NOI also asks how the FCC should classify non-facilities based broadband internet access services.
The NOI maintains that internet content and applications remain Title I services.
The NOI elaborates that "we do not intend to address in this proceeding the classification of information services such as e-mail hosting, web-based content and applications, voicemail, interactive menu services, video conferencing, cloud computing, or any other offering aside from broadband Internet service. Services that utilize telecommunications to afford access to particular stored content, such as content delivery networks, also are outside the scope of this proceeding. Nor do we intend here to address or disturb our treatment of services that are not sold by facilities-based Internet service providers to end users in the retail market, including, for example, Internet backbone connectivity arrangements." (Footnotes omitted.)
Nominally, this NOI sets forth three proposals, and seeks comments on all three. This is in part done for polemic purposes. The only proposal that is likely to garner three votes for adoption is for reclassification and forbearance. The other two are inserted, in part, to enable supporters to spin their proposal as a "third way" and a middle ground. The other two are Title II reclassification without forbearance, and maintaining the current regulatory regime.
The NOI proposes reclassifying "wired broadband Internet connectivity as a telecommunications service ... but simultaneously forbearing from applying most requirements of Title II to that connectivity service, save for a small number of provisions". Those provisions are 47 U.S.C. §§ 201, 201, 208, 222, 254, and 255. These would give the FCC authority over broadband internet service providers, as if they were common carriers, for the purposes of price regulation, services regulation, non-discrimination regulation, complaints and adjudications, CPNI privacy regulation, universal service taxation, and disability access regulation.
There was no debate at the FCC's meeting. Three representatives of the FCC's Office of General Counsel introduced the NOI. Then, each of the five Commissioners read a prepared speech. All reiterated points that they have made in prior speeches. Finally, they voted. Democrats Genachowski, Copps and Clyburn voted for adopting this NOI. Republicans McDowell and Baker voted against.
See, speech of Genachowski, speech of Michael Copps, speech of Mignon Clyburn, speech of Robert McDowell, and speech of Meredith Baker.
Comcast Opinion. The proposal in this NOI is a reaction to the April 6, 2010, opinion [36 pages in PDF] of the U.S. Court of Appeals (DCCir) in Comcast v. FCC. This opinion vacated the August 2008 order of the FCC that asserted authority to regulate the network management practices of broadband internet access providers.
The Court held that the FCC lacks statutory authority to do this. See also, story titled "Court of Appeals Vacates FCC's Comcast Order", and related stories, in TLJ Daily E-Mail Alert No. 2,072, April 7, 2010.
This opinion is significant, not just because it overturns the Comcast order, and because it holds that the FCC currently lacks statutory authority to regulate the network management practices of broadband internet access providers, but because the FCC's arguments that it has authority to writes rules in this area are the same arguments rejected in the just decided case.
The Comcast opinion thus undermined the proceeding initiated on October 22, 2009, by adoption of a Notice of Proposed Rulemaking (NPRM) [107 pages in PDF] that proposed to regulate the network management practices of broadband internet access service providers. This proceeding is titled "In the Matter of Preserving the Open Internet Broadband Industry Practices". This NPRM is FCC 09-93 in GN Docket No. 09-191 and WC Docket No. 07-52. See also, stories titled "FCC Adopts Internet Regulation NPRM" and "Statutory Authority and Ancillary Jurisdiction", and related stories, in TLJ Daily E-Mail Alert No. 2,008, October 23, 2009.
The just released NOI reflects an alternative plan by Chairman Genachowski and the two other Democratic Commissioners for regulating broadband internet access providers.
The five Commissioners offered divergent views on the consequences of the Comcast opinion at the June 17 meeting. The three Democrats argued that it imperiled a wide range of FCC activities, including universal service, privacy protection and disability access.
Title II Regulatory Regime to Be Applied. The NOI identifies six sections in Title II that would be applied to broadband internet services. It would forbear as to the other sections. The core powers to be asserted by the FCC are enumerated in Sections 201, 202 and 208. These include price, service and nondiscrimination regulation.
47 U.S.C. § 201 treats service providers as common carriers, requires them to provide service, requires interconnection, requires that all "charges ... be just and reasonable", and authorizes the FCC to write "rules and regulations as may be necessary in the public interest".
47 U.S.C. § 202 provides, in part, that "It shall be unlawful for any common carrier to make any unjust or unreasonable discrimination in charges, practices, classifications, regulations, facilities, or services for or in connection with like communication service, directly or indirectly, by any means or device, or to make or give any undue or unreasonable preference or advantage to any particular person, class of persons, or locality, or to subject any particular person, class of persons, or locality to any undue or unreasonable prejudice or disadvantage."
47 U.S.C. § 208 provides that anyone may file a complaint against a common carrier, and that the FCC has adjudicatory authority with respect to that complaint.
47 U.S.C. § 222 requires that carriers keep confidential customer proprietary network information (CPNI).
47 U.S.C. § 254 provides for FCC administered universal service tax and subsidy programs.
47 U.S.C. § 255 pertains to access by persons with disabilities.
Forbearance. The NOI proposes to use the forbearance statute in a manner that was not intended by the Congress, and that is not consistent with the language of the statute.
47 U.S.C. § 160 provides, in part, that the FCC "shall forbear from applying any regulation or any provision of this chapter to a telecommunications carrier or telecommunications service, or class of telecommunications carriers or telecommunications services, in any or some of its or their geographic markets, if the Commission determines that --- (1) enforcement of such regulation or provision is not necessary to ensure that the charges, practices, classifications, or regulations by, for, or in connection with that telecommunications carrier or telecommunications service are just and reasonable and are not unjustly or unreasonably discriminatory; (2) enforcement of such regulation or provision is not necessary for the protection of consumers; and (3) forbearance from applying such provision or regulation is consistent with the public interest."
The forbearance section provides that the process begins with the filing of a petition by a carrier. It states that "Any telecommunications carrier, or class of telecommunications carriers, may submit a petition to the Commission requesting that the Commission exercise the authority granted under this section with respect to that carrier or those carriers, or any service offered by that carrier or carriers."
However, the FCC's just released NOI provides that the FCC will make forbearance determinations sua sponte, without waiting for the filing of forbearance petitions.
Carriers, and broadband internet access service providers, in most circumstances, have little interest in stopping the FCC from forbearing. On the other hand, others may want the FCC not to forbear as to many sections of Title II. Some of these entities may file petitions for review of the FCC's final order or other disposition in this proceeding.
FCC personnel cite two precedents for the FCC forbearing on its own initiative: in instituting a regulatory regime in 1993 for wireless carriers, and in the 2005 DSL order.
One consequence of forbearance in this proceeding is that petitions for review may be filed, not only by the broadband internet access service providers, who challenge the Title II reclassification, but also by entities seeking broader regulation than the order provides, and object to forbearance.
The broadband providers are likely to file in the DC Circuit, which may view the FCC's reclassification order as a crass attempt to circumvent its Comcast opinion. The other entities are likely to file in other circuits, such as the 3rd and 9th Circuits. It is possible that the outcome of judicial challenges may be determined by the judicial lottery conducted by the Judicial Panel on Multidistrict Litigation.
Many legal questions are likely to arise, such as (1) whether the FCC does have sua sponte forbearance authority, (2) would the FCC have the requisite factual basis to make these forbearance determinations, (3) can the FCC make sua sponte forbearance determinations without making the three determinations required by the statute, (4) what determinations constitute final orders subject to judicial review, and (5) who has standing to challenge forbearance determinations.
Perhaps it should be noted too that while the NOI proposes to apply key core sections of Title II, it also proposes to forbear from applying forty-two other sections. In the past, forbearance orders have been long and complex, even though they have dealt only with a limited range of statutory sections, markets and companies. In contrast, the FCC is proposing to issue an order that covers forty-two sections, the large number of companies providing broadband service, and every market in the U.S. The FCC may not be capable of reaching determinations on each of the statute's three prongs for so many sections, companies and markets.
The NOI suggests that the FCC may not even attempt to do so.
Finally, it is possible that a court would uphold the reclassification, but overturn some or all of the forbearance portion of the order. It is also possible that even if the courts were to uphold the forbearance portions of the order, the Commission might, in the future, unforbear, just as it is now seeking to undo its Title I classifications.
Legal Authority for Reclassification. This NOI is missing a section. There is no part that asserts the statutory authority for this NOI, and the reclassification proposal that it contains.
On the other hand, while some opponents state that it may be overturned on judicial review, few offer any specific legal arguments.
Here are some possible legal issues presented by a final order or ruling that includes reclassification.
First, opponents may argue that neither broadband internet access service nor broadband internet service, nor access, e-mail, or online storage, are telecommunications within the meaning of Title II of the Communications Act.
Sections 201 (price and service regulation) and 202 (non-discrimination), for example, only cover "a common carrier" providing a "communication service". Section 208 (adjudicatory authority) only reaches a "common carrier". Section 222 (CPNI privacy) only covers a "telecommunications carrier". Section 254 (universal service) only imposes obligations on "Every telecommunications carrier that provides interstate telecommunications services". However, it provides for support for "advanced telecommunications and information services". Section 255 (disability access) only reaches a "manufacturer of telecommunications equipment or customer premises equipment" and a "provider of telecommunications service".
Second, 47 U.S.C. § 230, which was enacted as part of the Telecommunications Act of 1996, provides that "It is the policy of the United States ... to preserve the vibrant and competitive free market that presently exists for the Internet and other interactive computer services, unfettered by Federal or State regulation".
Section 230 also recites in its findings that "The Internet and other interactive computer services have flourished, to the benefit of all Americans, with a minimum of government regulation".
Third, the ultimate order's overinclusiveness and/or underinclusiveness may give rise to various arguments that the order is Constitutionally defective.
Fourth, opponents have argued that the order will be defective because there is no change in circumstances that warrants reclassification. Supporters have argued that circumstances have changed and that the FCC, under the Fox opinion, is free to change course.
Last year, the Supreme Court issued its opinion [PDF] in FCC v. Fox Television Stations, 556 U.S. __. It held that the FCC can change its policies. However, the question in Fox was whether the FCC's action was arbitrary and capricious under the Administrative Procedure Act (APA), and not whether the FCC's interpretation of a statute was entitled to Chevron deference. A challenge to reclassification based upon lack of statutory authority would involve Chevron deference. See, the Supreme Court's 1984 opinion in Chevron U.S.A., Inc. v. Natural Resources Defense Council, 467 U.S. 837.
Moreover, the Supreme Court applied Chevron deference to the FCC's original classification of cable modem service as a Title I service in its 2005 opinion [59 pages in PDF] in NCTA v. Brand X, 545 U.S. 967. Chairman Genachowski now seeks to reverse that classification. See also, story titled "Supreme Court Rules in Brand X Case" in TLJ Daily E-Mail Alert No. 1,163, June 28, 2005.
The Court wrote in dicta in Brand X that the FCC "is free within the limits of reasoned interpretation to change course if it adequately justifies the change". The Court thus considered that reclassifications are permissible. However, its use of the phrases "reasoned interpretation" and "adequately justifies" suggest that the Court might apply a higher standard to reclassifications that to original classifications.
Also, if the FCC were to implement Genachowski's proposal, since the FCC for years adhered to its Title I determinations, and only changed it classifications in the wake of the Comcast opinion, the courts may view the reclassification either as (1) a failure to adequately justify, or (2) not as a expert determination entitled to deference, but a crude attempt evade the Comcast opinion.
There are also several legal issues raised by the forbearance part of the proposal. These are addressed above in the subsection titled "Forbearance".
Procedural Matters. Austin Schlick (FCC General Counsel), Julie Veach (Deputy General Counsel), and David Tannenbaum (Office of General Counsel) presented this item to the five Commissioners. Schlick provided an introduction. Veach offered a historical interpretation of the statutes, court opinions, FCC orders and ruling, and other matters relevant to this NOI. Tannenbaum discussed the contents of the NOI. Schlick also answered questions from reporters at a news conference after the FCC meeting.
This NOI states that this is a permit but disclose proceeding within the meaning of the FCC's rules regarding ex parte communications.
This NOI is FCC 10-114 in GN Docket No. 10-127.