FCC Classifies DSL as Information Service
August 5, 2005. The Federal Communications Commission (FCC) adopted, but did not release, an item titled "Report and Order and Notice of Proposed Rulemaking" that classifies wireline broadband internet access services as information services. This brings these services, including DSL service, out from under the Title II regulatory regime. This determination was sought by the incumbent local exchange carriers (ILECs), such as Verizon and BellSouth, that provide DSL service.
Related Stories

"FCC Classifies DSL as Information Service" in TLJ Daily E-Mail Alert No. 1,190, August 8, 2005.

"Reaction to the FCC's Classification of DSL" in TLJ Daily E-Mail Alert No. 1,190, August 8, 2005.

"FCC Adopts a Policy Statement Regarding Network Neutrality" in TLJ Daily E-Mail Alert No. 1,190, August 8, 2005.

"FCC Amends CALEA Statute" in TLJ Daily E-Mail Alert No. 1,191, August 9, 2005.
Back in 2002 the FCC issued a declaratory ruling (DR) that cable modem service is an information service, and that there is no separate offering as a telecommunications service.
On June 27, 2005, the Supreme Court issued its opinion [59 pages in PDF] in NCTA v. Brand X upholding this DR. The Court's analysis made clear that the Court would likewise uphold a classification of other wireline broadband services as information services. See, story titled "Supreme Court Rules in Brand X Case" in TLJ Daily E-Mail Alert No. 1,163, June 28, 2005.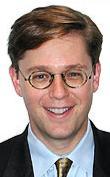 FCC Chairman Kevin Martin (at left) wrote a statement. He stated that this actions places "all broadband internet access providers on a level playing field". Commissioner Kathleen Abernathy wrote in her statement that broadband technologies should "not be crushed by the weight of 1930s-era regulations".
Proponents of this determination, both in and outside of the FCC, have praised this as a reduction of regulatory burdens. However, there is another trend. As the FCC classifies services as Title I information services, not subject to Title II regulation, it is also assigning, piece by piece, under "ancillary" jurisdiction, regulatory burdens to Title I information services.
The FCC issued a short release that contains a superficial summary of the contents to this item. Some other details of the contents of this item are disclosed in the separate statement of FCC Commissioner Michael Copps, and in the separate statement of FCC Commissioner Jonathan Adelstein.
Tom Navin, Chief of the FCC's Wireline Competition Bureau (WCB), stated at a news conference on Friday, August 5, that this item will be released "hopefully later this month".
Summary of the Report and Order. The FCC release states that the FCC "determined that wireline broadband Internet access services are defined as information services functionally integrated with a telecommunications component. In the past, the Commission required facilities-based providers to offer that wireline broadband transmission component separately from their Internet service as a stand-alone service on a common-carrier basis, and thus classified that component as a telecommunications service. Today, the Commission eliminated this transmission component sharing requirement, created over the past three decades under very different technological and market conditions, finding it caused vendors to delay development and deployment of innovations to consumers."
The order also provides for a one year transition. The FCC release states that "the Order requires that facilities-based wireline broadband Internet access service providers continue to provide existing wireline broadband Internet access transmission offerings, on a grandfathered basis, to unaffiliated ISPs for one year."
The order also extends universal service taxation to facilities based service providers. The FCC release states that the "Order also requires facilities-based providers to contribute to existing universal service mechanisms based on their current levels of reported revenues for the DSL transmission for a 270-day period after the effective date of the Order or until the Commission adopts new contribution rules, whichever occurs earlier. If the Commission is unable to complete new contribution rules within the 270-day period, the Commission will take whatever action is necessary to preserve existing funding levels, including extending the 270-day period or expanding the contribution base."
The FCC release also states that "The Order also allows wireline providers the flexibility to offer the transmission component of the wireline broadband Internet access service to affiliated or unaffiliated ISPs on a common-carrier basis, a non-common carrier basis, or some combination of both. Some rural incumbent local exchange carriers, or LECs, have indicated their members may choose to offer broadband Internet access transmission on a common carrier basis."
Commissioner Copps wrote a statement, which he read at the FCC's event on August 5, that enumerates other items that may be in the order. These other requirements include "access to facilities", "interconnection", and "accessible technologies" for persons with disabilities.
He states that "We ensure access to facilities and interconnection so that small and medium businesses can continue to enjoy the lower prices and increased choices that competition brings."
Commissioner Adelstein also enumerates requirements that are not mentioned in the FCC release. For exammple, he elaborates on disabilities access. He wrote that "I am also pleased that changes were made to this Order that affirm our authority under Title I to ensure access for those with disabilities. Through sections 225 and 255 of the Act, Congress codified important principles that have ensured access to functionally-equivalent services for persons with disabilities."
Abernathy elaborated in her statement that "We also lift the so-called "Computer Inquiry" requirements, which were crafted to prevent companies that exercised substantial market power in the provision of telecommunications from leveraging that dominance into the provision of enhanced services. Requirements such as these were never meant to apply in a competitive, multi-platform communications market such as the market for high-speed Internet access services."
Summary of the NPRM. The FCC's release states only that this item also includes an NPRM, and that FCC "seeks comment on whether it should develop a framework for consumer protection in the broadband age -- a framework that ensures that consumer protection needs are met by all providers of broadband Internet access service, regardless of the underlying technology."
Commissioner Adelstein elaborates on some of the content of the NPRM. He stated that it addresses privacy, truth in billing, rate averaging, and rate regulation. He wrote that "I'm also glad that we've added an important Notice of Proposed Rulemaking that seeks comment on how we can ensure that we continue to meet our consumer protection obligations in the Act. On some issues, like consumer privacy, it would have been far wiser to act now. I'm troubled by the prospect that we might even temporarily roll back consumer privacy obligations in this Order, particularly during this age in which consumers' personal data is under greater attack than ever. The Commission must move immediately to address these privacy obligations. We should also act quickly to assess the effect on our Truth-in-Billing rules and the rate averaging requirements of the Act, which ensure that charges for consumers in rural areas are not higher than those for consumers in urban areas. This Notice sets the foundation for our consumer protection efforts across all broadband technology platforms and I look forward to working with my colleagues as we move forward promptly to address these issues."
FCC Proceedings. This item is FCC 05-150. Commissioner Copps' statement references the proceedings as CC Docket Nos. 02-33, 01-337, 95-20, 98-10, and WC Docket No. 04-242.
No. 04-242 is the FCC's proceeding on Verizon's June 28, 2004 petition for a declaratory ruling that broadband internet access service via fiber to the premises (FTTP) is an information service.
No. 01-337 is the FCC's dominant non-dominant NPRM. No. 02-33 is the FCC wireline broadband NRPM. See also, story titled "So, Just What Are All of These FCC Broadband Proceedings About Anyway?" in TLJ Daily E-Mail Alert No. 567, December 13, 2002.
Nos. 95-20 and 98-10 are ancient proceedings. No. 95-20 is the FCC's long running further remand proceeding regarding Computer III and Bell Operating Companies' (BOC) provision of enhanced services. No. 98-10 is a companion proceeding regarding the same subject.