House Judiciary Committee Approves Intellectual Property Bills
September 8, 2004. The House Judiciary Committee amended and approved HR 4077, the "Piracy Deterrence and Education Act of 2004" by voice votes. The Committee approved an amendment in the nature of a substitute offered by Rep. Lamar Smith (R-TX) that added the language of HR 4586, the "Family Movie Act of 2004", which is also known as the ClearPlay bill. HR 4077 was already an amalgamation of many amendments to copyright law. The addition of HR 4586 expands its scope further.
Family Movie Act. The Subcommittee on Courts, the Internet and Intellectual Property (CIIP) held a hearing on the ClearPlay issue on May 20, 2004. See, story titled "House CIIP Subcommittee Holds Hearing on DVD Filtering Technology" in TLJ Daily E-Mail Alert No. 903, May 21, 2004. Rep. Smith and Rep. Randy Forbes (R-VA) introduced HR 4586 on June 16, 2004. On July 8, the CIIP Subcommittee amended and approved the bill. On July 21, the full Committee amended and approved the bill.
The "Family Movie Act" is now Section 12 of HR 4077. It provides an exemption from copyright infringement for skipping content.
It would add a new paragraph (11) to 17 U.S.C. § 110. Section 106 lists the exclusive rights of copyright. Section 110 provides that "Notwithstanding the provisions of section 106, the following are not infringements of copyright: ..." It currently contains ten numbered exemptions. This present bill would add an eleventh, which reads as follows:
"(11)(A) the making of limited portions of audio or video content of a motion picture imperceptible by or for the owner or other lawful possessor of an authorized copy of that motion picture in the course of viewing of that work for private use in a household, by means of consumer equipment or services that (i) are operated by an individual in that household; (ii) serve only such household; and (iii) do not create a fixed copy of the altered version; and
(B) the use of technology to make such audio or video content imperceptible, that does not create a fixed copy of the altered version."
The bill also contains a similar exemption for trademark infringement.
Rep. Smith argued at the markup session that this language would permit the sale and use of products that would enable families to watch movies without violent or pornographic scenes.
Rep. Smith is the Chairman of the CIIP Subcommittee. Rep. Howard Berman (D-CA) is the ranking Democrat. Usually, they work with a high degree of cooperation and coordination to advance legislation that protects intellectual property rights. For example, they cosponsored the original version of HR 4077. However, Rep. Berman opposed HR 4586, and opposed adding the language of HR 4586 to HR 4077.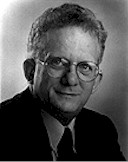 Rep. Berman (at right) represents a district in southern California that is home to many people who work in the movie industry. Many of his constituents oppose the Family Movie Act. He argued that this bill would restrict their "artistic freedom".
He also argued that it "wrongfully takes sides in ongoing litigation". There is a pending lawsuit regarding ClearPlay's technology -- Huntsman v. Soderbergh, U.S. District Court for the District of Colorado, D.C. No. 02-1662 (MJW). This case involves legal issues of copyright infringement, derivative works, and Section 43 of the Lanham Act.
Rep. Berman also argued at this meeting that this bill could have an unintended consequence. That is, he asserted that it might be used insulate from copyright infringement claims products that not only to decrease the level of violence or pornography, but also those that increase the level of violence or pornography. He said that it might turn out to be the "pornography enhancement act".
Rep. Coble stated that he was concerned that the language of the bill would also protect companies that make products that enable users to remove commercial advertisements from free over the air television broadcasts, and that this, in turn, could undermine the economic basis of free television. Rep. Smith argued that the bill would not have this effect, and that he would include in committee report language a statement that clarifies this interpretation.
The House Judiciary Committee previously passed HR 4586 as a stand alone bill. Neither Rep. Smith, nor any other member of the Committee, explained the reason for, or strategy behind joining these two bills together.
Piracy Deterrence and Education Act. The bulk of the HR 4077 is the "Piracy Deterrence and Education Act". It contains numerous provisions.
Rep. Smith, Rep. Berman, and Rep. John Conyers (D-MI), introduced this bill on March 31, 2004. The CIIP Subcommittee also approved it on that date. Although, it contains provisions from earlier legislation.
It would create a voluntary program at the Department of Justice (DOJ) under which the DOJ would "in cases where persons who are subscribers of Internet service providers appear to be engaging in copyright infringing conduct in the course of using that Internet service, would send to the Internet Service providers notices that warn such persons of the penalties for such infringement." It then provides that the ISPs "may forward the notices to such persons".
It would also require the any unit at the DOJ "responsible for investigating computer hacking or responsible for investigating intellectual property crimes is assigned at least one agent to support such unit for the purpose of investigating crimes relating to the theft of intellectual property".
It would also create an internet use education program at the DOJ to "educate the general public concerning the value of copyrighted works and the effects of the theft of such works on those who create them", and concerning privacy and security risks.
It would also authorize the appropriation of $15 Million for FY 2005 for the investigation and prosecution of violations of Title 17.
It would also create new criminal penalties for unauthorized recording of movies in motion picture exhibition facilities. This is aimed at those who take camcorders into movie theatres and surreptitiously copy movies, thereby enabling pirates to obtain and market copies of movies as soon as they are shown in a theatres.
It also contains a statement of the sense of the Congress regarding the threats posed by certain "popular publicly accessible peer-to-peer file sharing software programs".
Finally, it would enhance criminal penalties for certain acts of copyright infringement, and amend the federal sentencing guidelines.
In the end, both the amendment in the nature of a substitute, and the bill as amended, were approved by voice votes. Rep. Berman voted for final passage.
However, the bill does have some critics. For example, Gigi Sohn, the President of Public Knowledge, a Washington DC based anti-intellectual property group, released a statement in she criticized the provisions enhancing criminal penalties. She wrote that "we continue to be disappointed that the Committee has established ``offering for distribution´´ as the basis for a criminal copyright violation, and ``making available´´ as the basis for a civil violation. Those standards are far too vague, and could include material stored on computers and shared on networks. The bill is a departure from existing copyright principles by imposing liability on those who make material available, regardless of whether there is any infringement." She added that "The new standard would also criminalize what is now lawful use of copyrighted materials while putting undue restrictions on the use of innovative technology such as Wi-Fi networks."