TLJ News from August 6-10, 2013
---
More News
8/8. The U.S. Court of Appeals (2ndCir) issued its opinion [21 pages in PDF] in Giovanniello v. ALM Media, a case regarding the statute of limitation on actions for violation of the Telephone Consumer Protection Act (TCPA), which is codified at 47 U.S.C. § 227, affirming the judgment of the District Court, which dismissed. This case is Earle Giovanniello v. ALM Media LLC, U.S. Court of Appeals for the 2nd Circuit, App. Ct. No. 10-3854-cv, an appeal from the U.S. District Court for the District of Connecticut. Judge Clifford Wallace (USCA/9thCir sitting by designation) wrote the opinion of the Court, in which Judges Raggi and Lohier joined.
---
Obama Snubs Putin Over Snowden Asylum
8/7. The White House news office issued a release that states that President Obama will not meet with Russian President Putin in September, in part, because Russia granted Edward Snowden temporary asylum.
The release states that "that there is not enough recent progress in our bilateral agenda with Russia to hold a U.S.-Russia Summit in early September."
It adds that "Russia's disappointing decision to grant Edward Snowden temporary asylum was also a factor that we considered in assessing the current state of our bilateral relationship.
It continues that on Friday, August 9, 2013, Secretary of Defense Chuck Hagel and Secretary of State John Kerry "will meet with their Russian counterparts in a 2+2 format in Washington to discuss how we can best make progress moving forward on the full range of issues in our bilateral relationship."
Finally, it states that Obama will travel to St. Petersburg, Russia on September 5-6 to attend the G-20 Summit.
---
CBS, Time Warner Cable, and Retransmission Consent
8/6. On August 2, 2013 CBS withheld consent for Time Warner Cable (TWC) to retransmit the signals of some of its properties in the Los Angeles, New York, and other markets. From the consumer's perspective, this is a blackout. CBS and TWC are engaged in a dispute over how much TWC will pay to CBS to retransmit CBS's signals on its cable service.
These disputes are now both common, and upsetting to affected consumers. And, as is also common, Representatives and Senators have entered the debate. Although, imminent legislation is highly unlikely.
Cable Act of 1992. The retransmission consent regulatory regime was established by the Cable Act of 1992, and is further implemented by rules promulgated by the Federal Communications Commission (FCC).
47 U.S.C. § 325 provides that "No cable system or other multichannel video programming distributor shall retransmit the signal of a broadcasting station, or any part thereof, except ... with the express authority of the originating station".
That is, broadcasters can charge cable companies and other MVPDs for retransmission of their programming. The companies have been negotiating retransmission consent contracts for over 20 years. Withholding of consent by broadcasters, and resulting the blackouts, have become common.
There are switching costs for consumers to switch from one MVPD to another. Hence, switching to obtain one's favorite programming it not a easy option for consumers. So, many consumers complain to their Representatives and Senators about blackouts.
And, the MVPDs and the trade groups that represent them complain to the Congress and FCC that the 1992 retransmission consent regime is outdated in the changed marketplace.
Congressional Comments Regarding Blackouts. Rep. Anna Eshoo (D-CA), the ranking Democrat on the House Commerce Committee's (HCC) Subcommittee on Communications and Technology stated in a release on August 6 that "It has been my long held belief that consumers should not be held hostage when retransmission disputes break down ... Unfortunately, programming blackouts such as the one underway in eight U.S. markets have become far too common for consumers who simply want to enjoy the programming they pay for each month."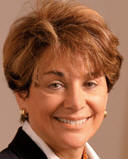 Rep. Eshoo (at left) added, "I urge Time Warner Cable and CBS to reach a swift resolution that reinstates programming to millions of consumers across the country. I also intend to carefully examine whether changes to current law are needed to adequately protect consumers and prevent the reoccurrence of blackouts."
Rep. Grace Napolitano (D-CA) wrote in her Facebook account that "I am hopeful that CBS and Time Warner Cable can resolve their retransmission consent dispute soon. Time Warner Cable reaches over 105,000 homes and businesses throughout our 32nd congressional district, and consumers who pay their monthly cable bills to enjoy their programs of choice over TV or the Internet should have access to all shows."
Sen. Ed Markey (D-MA) sent a letter to FCC Chairman Mignon Clyburn on August 6 in which he requested that the FCC "take action to bring the parties together so these negotiations can be concluded in a equitable and expeditious manner.
Sen. Markey continued that "I believe the public interest would be best served if carriage is restored by the parties at the earliest possible time so that consumers are not long caught in the middle."
More Information. Jeff Simmermon of TWC stated in a release on August 6 that "We have sincerely offered two proposals to get CBS programming back for our customers. We offered the a la carte proposal, and we offered an increase in addition to the same contractual terms that CBS and Time Warner Cable have operated under for roughly five years. That's not enough for CBS, apparently, though we are not sure why. We're really disappointed in their lack of responsiveness, especially when we asked them to quit blocking the free content that they have been putting onto their own website at CBS.com. We hope they will return to the table to negotiate in good faith on behalf of our customers and their viewers."
TWC is a large cable company. The American Cable Association (ACA), which represents smaller cable companies, states in its web site that broadcasters often demand that "the smaller cable operators pay an exceptionally higher per-customer fee than other larger operators in the same market", and that this harms consumers and reduces price competition. See, ACA web page titled "Retransmission Consent".
Blocking Access to CBS.com and the FCC's Network Neutrality Regime
8/6. The primary dispute between CBS and Time Warner Cable (TWC) is about how much TWC will pay to CBS to retransmit CBS's signals on its cable service. As a negotiating tactic, CBS blacked out its signals in some markets, after previous contractual obligations expired. However, in addition to the blackouts, CBS has also blocked access over the internet to the CBS.com web site for TWC broadband customers, even if they do not also subscribe to TWC television, and are not in blacked out markets.
Hence, some legislators suggested that CBS may have violated either the Federal Communications Commission's (FCC) 2005 "Policy Statement" and/or the FCC's 2010 broadband internet access service (BIAS) order, which is also sometimes referred to as the open internet order, or network neutrality order.
Sen. Ed Markey (D-MA) wrote in his letter to the FCC that "I am also particularly concerned by reports that CBS is blocking access to its Internet-based video for Time Warner Cable broadband customers. A consumer's choice of cable television provider should not be tied to her ability to access Internet content that is freely available to other consumers. In such instances, consumers lose their freedom to access the Internet content of their choice. This is an anti-consumer result that I urge the Commission to investigate".
Rep. Jim McDermott (D-WA) was more direct. He wrote in an August 6 letter to FCC Chairman Mignon Clyburn that "I am deeply troubled by CBS's action in blocking Time Warner Cable broadband internet customers from being able to access CBS.com. As I understand the situation, this means that households who use Time Warner Cable broadband, whether or not they also use Time Warner Cable for their television, are effectively denied access to specific content on the internet."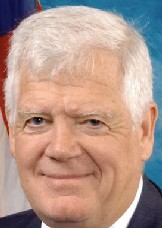 Rep. McDermott (at right) stated that "CBS's action violates the Commission's 2005 Broadband Internet Policy Statement". He concluded that he wants the FCC "to defend internet freedom and begin to address both the continuing problem of retransmission consent and its effect on internet freedom".
The FCC adopted a "Policy Statement" on August 5, 2005. See, story titled "FCC Adopts a Policy Statement Regarding Network Neutrality" in TLJ Daily E-Mail Alert No. 1,190, August 8, 2005. The FCC released the text [3 pages in PDF] on September 23, 2005. See, story titled "FCC Releases Policy Statement Regarding Internet Regulation" in TLJ Daily E-Mail Alert No. 1,221, September 26, 2007.
This Policy Statement provides, in part, that "To encourage broadband deployment and preserve and promote the open and interconnected nature of the public Internet, consumers are entitled to access the lawful Internet content of their choice ... to run applications and use services of their choice, subject to the needs of law enforcement ... to connect their choice of legal devices that do not harm the network ... to competition among network providers, application and service providers, and content providers." (Footnotes omitted. Emphasis added.)
The FCC promulgated its BIAS rules in its Report and Order (R&O) [194 pages in PDF] of late December, 2010. The FCC adopted the R&O on December 21, 2010, and released the text on December 23, 2010. It is FCC 10-201 in GN Docket No. 09-191 and WC Docket No. 07-52. See also, stories in TLJ Daily E-Mail Alert No. 2,186, December 22, 2010, and TLJ Daily E-Mail Alert No. 2,188, December 24, 2010.
Although, the BIAS order is worded in a manner that prohibits BIAS providers from blocking access to lawful content on the internet, while leaving others free to block access to internet content.
That order amended the FCC's rules to provide that "A person engaged in the provision of fixed broadband Internet access service, insofar as such person is so engaged, shall not block lawful content, applications, services, or non-harmful devices, subject to reasonable network management."
That BIAS order also provides that "A person engaged in the provision of mobile broadband Internet access service, insofar as such person is so engaged, shall not block consumers from accessing lawful websites, subject to reasonable network management; nor shall such person block applications that compete with the provider's voice or video telephony services, subject to reasonable network management."
At bottom, the 2005 policy statement is not an enforceable set of rules, and the 2010 rules do not reach CBS. Moreover, the 2010 rules may soon be overturned by the U.S. Court of Appeals (DCCir). Oral argument in Verizon v. FCC is scheduled for September 9, 2013.
Harold Feld of the Public Knowledge (PK) stated in a release that "CBS, by blocking all Time Warner Cable broadband subscribers in every market, regardless of whether or not they subscribe to Time Warner Cable's video services, has crossed the line from hardball tactics to outright abuse of consumers. It's unacceptable that CBS, or any company, should block access to web sites or web content because of a commercial dispute they have with a cable company."
He added that "CBS's actions also hold Internet subscribers hostage in an unrelated fight. Broadband subscribers outside the blacked out markets, as well as TWC broadband subscribers that do not rely on TWC for video, are being denied content they have every legal right to expect. Congress never intended that broadcasters violate their duty as trustees of the public airwaves by using consumers as pawns in commercial disputes."