News from November 21-25, 2002
---
California Has No Personal Jurisdiction Over Non Resident DeCSS Poster
11/25. The Supreme Court of California issued its 4-3 opinion [MS Word] in Pavlovich v. Superior Court, reversing the Court of Appeal. The Supreme Court held that the California courts do not have personal jurisdiction over a nonresident individual who had published the DeCSS program his web site.
The DVD Copy Control Association (DVD CCA), a nonprofit trade association with its principal place of business in California, filed a complaint in the Superior Court of California for Santa Clara County against Matthew Pavlovich and others alleging misappropriation of trade secrets and other claims.
DVD is sometimes known as Digital Versatile Disc. CSS is a Content Scrambling System for DVD to protect intellectual property rights by means of encryption. DeCSS is a decryption tool that facilitates piracy.
Pavlovich, a resident of Texas, published the DeCSS program in a web site which he owned and operated. He is the President of a technology start up company, and a leader of the open source movement. The Supreme Court noted that "He has never had a place of business, telephone listing, or bank account in California and has never owned property in California. Neither Pavlovich nor his company has solicited any business in California or has any business contacts in California." In contrast, the Court of Appeal emphasized that he had testified that he knew that the movie industry was based in California, and that DeCSS would harm that industry.
Pavlovich sought to quash the summons, arguing that California lacks personal jurisdiction over him. California's long arm jurisdiction statute authorizes California courts to "exercise jurisdiction on any basis not inconsistent with the Constitution of this state or of the United States."
The Superior Court denied Pavlovich's motion. On August 7, 2001, the Court of Appeal of California (6th Appellate District) issued its opinion, holding that California's long-arm jurisdiction statute reaches owners, publishers, and operators of web sites when, in violation of California law, they make available for copying or distribution trade secrets or copyrighted material of California companies. See also, story titled "California Has Personal Jurisdiction over Non Resident DeCSS Poster" in TLJ Daily E-Mail Alert No. 244, August 8, 2001.
The Court of Appeal held that the exercise of jurisdiction over Pavlovich is consistent with California's long arm statute. The Court relied heavily on the Supreme Court of the United States' opinion in Calder v. Jones, 465 U.S. 783 (1984), which held that the California courts could exercise jurisdiction in a defamation case over a non resident Floridian who published an article in the National Enquirer, a print publication that circulated in California. The defendant in Calder, like Pavlovich, had sufficient minimum contacts with the California that it would not offend traditional notions of fair play and substantial justice to exercise jurisdiction, notwithstanding non resident status. In both cases the defendant knew that his activities were actionable, and were causing injury in California. The Court stated that Pavlovich's knowledge that the movie industry was based in California was significant.
The Supreme Court reversed. It first reviewed the minimum contacts test announced in International Shoe v. Washington (1945) 326 U.S. 310, and further addressed in Kulko v. California Superior Court (1978) 436 U.S. 84, as well as the purposeful availment test of Vons Companies, Inc. v. Seabest Foods, Inc. (1996) 14 Cal.4th 434, and the effects test of Calder.
It stated that despite Calder, "most courts agree that merely asserting that a defendant knew or should have known that his intentional acts would cause harm in the forum state is not enough to establish jurisdiction under the effects test. ... Indeed, virtually every jurisdiction has held that the Calder effects test requires intentional conduct expressly aimed at or targeting the forum state in addition to the defendant's knowledge that his intentional conduct would cause harm in the forum." (Footnote omitted.)
The Supreme Court then concluded that Pavlovich's contacts with California did not meet the effects test.
"In this case, Pavlovich's sole contact with California is LiVid's posting of the DeCSS source code containing DVD CCA's proprietary information on an Internet Web site accessible to any person with Internet access. Pavlovich never worked in California. He owned no property in California, maintained no bank accounts in California, and had no telephone listings in California. Neither Pavlovich nor his company solicited or transacted any business in California. The record also contains no evidence of any LiVid contacts with California."
The Supreme Court reasoned that Pavlovich's web site "merely posts information and has no interactive features. There is not evidence in the record suggesting that the site tartgeted California. Indeed, there is no evidence that any California resident ever visited, much less downloaded the DeCSS source code" from his web site. The Court continued that posting a passive web site is not by itself sufficient to subject Pavlovich to jurisdiction in California. Citing other opinions, it stated that "Creating a site, like placing a product into the stream of commerce, may be felt nationwide -- or even worldwide -- but, without more, it is not an act purposefully directed toward the forum state." The Court continued that otherwise, personal jurisdiction would always be found in Internet related cases, and such a result would vitiate long held and inviolable principles of personal jurisdiction.
The Court also rejected the DVD CCA's position that Pavlovich's knowledge that the movie industry was based in California satisfied the purposeful availment test. It wrote that "Pavlovich's knowledge that DeCSS could be used to illegally pirate copyrighted motion pictures on DVD's and that such pirating would harm the motion picture industry in California does not satisfy the express aiming requirement. As an initial matter, we question whether these effects are even relevant to our analysis, because DVD CCA does not assert a cause of action premised on the illegal pirating of copyrighted motion pictures." This is a trade secrets case.
The Court concluded by stating that its opinion is narrow and limited. First, it emphasized "the narrowness of our decision. A defendant's knowledge that his tortious conduct may harm industries centered in California is undoubtedly relevant to any determination of personal jurisdiction and may support a finding of jurisdiction. We merely hold that this knowledge alone is insufficient to establish express aiming at the forum state as required by the effects test. Because the only evidence in the record even suggesting express aiming is Pavlovich's knowledge that his conduct may harm industries centered in California, due process requires us to decline jurisdiction over his person."
Second, it wrote that "we are not confronted with a situation where the plaintiff has no other forum to pursue its claims and therefore do not address that situation. DVD CCA has the ability and resources to pursue Pavlovich in another forum such as Indiana or Texas. Our decision today does not foreclose it from doing so. Pavlovich may still face the music -- just not in California."
Three of seven judges dissented. The dissenting opinion states, "That this case involves a powerful new medium of electronic communication, usable for good or ill, should not blind us to the essential facts and principles. The record indicates that, by intentionally posting an unlicensed decryption code for the Content Scrambling System (CSS) on their Internet Web sites, defendant and his network of "open source" associates sought to undermine and defeat the very purposes of the licensed CSS encryption technology, i.e., copyright protection for movies recorded on digital versatile discs (DVD's) and limitation of playback to operating systems licensed to unscramble the encryption code. The intended targets of this effort were not individual persons or businesses, but entire industries. Defendant knew at least two of the intended targets -- the movie industry and the computer industry involved in producing the licensed playback systems -- either were centered in California or maintained a particularly substantial presence here. Thus, the record amply supports the trial court's conclusion, for purposes of specific personal jurisdiction, that defendant's intentional act, even if committed outside California, was "expressly aimed" at California."
The opinion of the majority was written by Brown. Kennard, Werdegar and Moreno joined. Baxter wrote a dissent, in which George and Chin joined. The law firm of Weil Gotshal & Manges represented the DVD CCA in this case. The law firm of Hopkins & Carley represented Pavlovich.
Bush Signs Homeland Security Bill
11/25. President Bush signed the bill to create a new Department of Homeland Security. See, White House release.
SEC Sues Siebel for Regulation FD Violation
11/25. The Securities and Exchange Commission (SEC) filed a civil complaint in U.S. District Court (DC) against Siebel Systems alleging violation of Regulation FD, 17 C.F.R. § 243.100, et seq., in connection with a series of statements containing material nonpublic information made by the CEO at an invitation only technology conference that was not web cast. The SEC also brought and settled administration actions against Siebel, and other companies. These are the SEC's first Regulation FD enforcement actions. See also, SEC release.
Siebel is a software company based in San Mateo, California. Its CEO spoke at a Goldman Sachs conference in 2001. The complaint alleges what transpired. "On November 5, 2001, the Company's Chief Executive Officer ("CEO") disclosed material, nonpublic information to persons outside the Company at an invitation-only technology conference hosted by Goldman Sachs & Co. ("Goldman Sachs") in California (the "Technology Conference"). In response to questions from the Goldman Sachs analyst who organized the conference, the Company's CEO disclosed that the Company was optimistic because its business was returning to normal. These statements contrasted with negative statements that he had made about the Company's business three weeks earlier, in which he characterized the market for information technology as tough, and indicated that the Company expected business to remain that way for the rest of the year."
The complaint continues that "Immediately following the disclosures, certain attendees at the conference purchased the Company's stock or communicated the disclosures to others who purchased its stock. On the day of the conference, the Company's stock price closed approximately 20% higher than the prior day's close and the trading volume was more than twice the average daily volume. The public did not have equal access to and was unable to benefit from the information that was disclosed to the attendees at the Technology Conference."
The SEC and Siebel also simultaneously settled the lawsuit. Siebel did not admit wrongdoing, but agreed to a cease and desist order, and payment of a $250,000 fine.
The SEC also initiated an administrative proceeding against Siebel. See, order instituting proceedings. See also, Siebel release [PDF], which contains transcribed excerpts from the CEO's presentation.
The SEC also instituted an administrative proceeding against Secure Computing Corporation, a Silicon Valley software company, and its CEO, John McNulty, for violation of Regulation FD. See, order.
The SEC also completed its "Report of Investigation in the Matter of Motorola".
9th Circuit Rules on Duty to Defend Suit Brought Under 106A of the Copyright Act
11/25. The U.S. Court of Appeals (9thCir) issued its opinion [16 pages in PDF] in Cort v. St. Paul, a case involving an insurer's duty to defend a suit brought against a building owner for alleged violation of Section 106A of the Copyright Act for painting over a wall mural. The Appeals Court held that the insurer had no duty to defend.
The holding stands as authority for the proposition that an insurer who has issued a commercial building insurance policy containing, among other things, personal injury and advertising injury coverage, has a duty to defend claims for violation of the Visual Artists' Rights Act of 1991, 17 U.S.C. § 106A. In addition, the opinion also contains, in dicta, a brief discussion of the nature, history and extent of moral rights of authors under the Copyright Act.
Robert Cort bought a building, remodeled it, and leased it. During repair and remodeling, he had an exterior wall mural painted over. The mural had been painted Jesus "Chuy" Campusano, under commission from the City and County of San Francisco. Campusano is deceased. In a separate action, his heirs filed a complaint against Cort alleging, among other things, violation of Section 106A's provision pertaining to the right of integrity. San Francisco intervened.
Cort tended the defense to its insurer, St. Paul, which refused to defend. Cort settled the 106A suit for $200,000, and then filed a complaint in California Superior Court against St. Paul alleging breach of contract and bad faith. St. Paul removed to the U.S. District Court (NDCal). The District Court granted summary judgment to St. Paul. The Appeals Court affirmed. Basically, the courts held that a claim based on Section 106A for destruction of a visual work of art is not a personal injury or advertising injury within the meaning of the insurance policy.
FCC Seeks Comments on Spectrum Policy Task Force Report
11/25. The Federal Communications Commission (FCC) issued a notice [PDF] in which it requests comments from the public regarding the Report [73 pages in PDF] of its Spectrum Policy Task Force (SPTF), which was released on November 15.
The notice also sets multiple deadlines -- inconsistent and contradictory deadlines. At one point, the notice states that comments are due by January 9, 2003. At another point, the notice states that comments are due by December 17, 2002. At one point the notice states that reply comments are due by February 10, 2003. At another point, the notice states that reply comments are due by January 16, 2003. For more information, contact the Director of the SPTF, Paul Kolodzy, at 202 418-2470, or the Co-Director, Peter Tenhula, at 202 418-2229. The notice also provides the following email address: SPTFINFO@fcc.gov.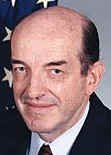 FCC Commission Michael Copps (at right) released a statement regarding the notice. He wrote that "There may be vigorous debate ahead on some of the ideas in the report. For example, I am concerned about the legalization of spectrum swaps and spectrum trading without strong protections, oversight and planning. As we consider these ``secondary markets´´ we should ensure that the Commission does not abdicate its congressionally mandated responsibility to manage the spectrum."
The report is wide ranging, and contains numerous findings and recommendations. One of its key recommendations is that "spectrum policy must evolve towards more flexible and market oriented regulatory models." However, it recommends moving towards a market system, rather than transforming into a market system. Nevertheless, this report evidences a quantum leap away from the way the FCC viewed spectrum management just a few years ago.
The notice does not state that the FCC has adopted a Notice of Proposed Rulemaking (NPRM), or even a Notice of Inquiry (NOI). Nor has the Commission approved the report.
The FCC has also released an Office of Plans and Policy (OPP) paper titled OPP Working Paper No. 38 [62 pages in PDF] and "A Proposal for a Rapid Transition to Market Allocation of Spectrum." It was written by Evan Kwerel and John Williams of the OPP. The FCC has not sought public comment on this paper.
The notice states that this is ET Docket No. 02-135.
IP Groups Write OMB Director Re USPTO Funding
11/25. The presidents of three intellectual property law groups wrote a letter [2 pages in PDF] to Mitch Daniels, Director of the Office of Management and Budget (OMB) regarding funding for the U.S. Patent and Trademark Office (USPTO).
They expressed strong support for the Strategic Plan developed by the USPTO, and advocated its implementation. They went on to state that "The USPTO will need additional resources to implement its Plan. In this regard, we have discussed patent and trademark fee increases with the USPTO that, with projected workload increases, would generate $1.5 billion in FY 2004. With the proposed refinements, including testing and evaluation before deployment where appropriate, we are fully prepared to support a statutory fee increase of this magnitude to implement the Plan. Our support is based upon the assumption that the Bush Administration will effectively address the issue of diversion. Our members will insist that we strongly oppose any proposed fee increase that does not include an appropriate solution to diversion."
They concluded that "We strongly desire to see the Plan implemented as soon as practicable to achieve the goals we share and pledge our commitment to work for the enactment of a fee increase for the USPTO as outlined above."
The letter was signed by Ronald Myrick of the American Intellectual Property Law Association (AIPLA), John Williamson of the Intellectual Property Owners Association, and Nils Montan of the International Trademark Association (INTA).
GAO Report Criticizes DOJ Info Tech Management
11/25. The General Accounting Office (GAO) released a report [41 pages in PDF] titled "Information Technology: Justice Plans to Improve Oversight of Agency Projects". The report finds that the Department of Justice (DOJ) has not effectively overseen Immigration and Naturalization Service's (INS) investment in IT systems.
The report states that the DOJ spends "about $2 billion annually in information technology (IT)" and that the INS spent "about $459 million in IT in fiscal year 2002".
The report finds that the DOJ "has not established an effective process for overseeing its component agency IT investments, and for the four key INS system investments that we reviewed, it has not ensured that INS satisfied approved cost, schedule, and performance investment commitments. According to Justice officials, doing so has not been a high enough priority to warrant allocation of the necessary oversight resources. Further, Justice officials stated that INS has not consistently been able to provide the project data necessary to effectively measure investments' progress. Unless it can measure its component agencies' progress against project commitments and take appropriate actions to address significant deviations, Justice increases the risk of investing millions of dollars in IT projects that do not perform as intended, improve mission performance, or meet cost and schedule goals."
The report was prepared for senior members of the House Judiciary Committee.
Crichton Novel on Nanotechnology Goes on Sale
11/25. Michael Crichton's new book, Prey [Amazon], goes on sale on November 25. The Amazon review states, in part, that "In the Nevada desert, an experiment has gone horribly wrong. A cloud of nanoparticles -- micro-robots -- has escaped from the laboratory. This cloud is self sustaining and self reproducing. It is intelligent and learns from experience. For all practical purposes, it is alive. It has been programmed as a predator."

Philip Bond (at right), who is the Under Secretary of Commerce for Technology, and Chief of Staff, gave a speech on the federal government's National Nanotechnology Initiative (NNI) on May 23, 2002. He stated that "Nanotechnology is one of the rare and wonderful subjects in Washington where there is deep bipartisan agreement -- from President George Bush to Senate Leader Tom Daschle, from former President Bill Clinton to former House Speaker Newt Gingrich. This coalition helps explain why nanotechnology has enjoyed significant R&D funding increases."
Bond added that "The National Science Foundation estimates that global governmental spending on nano R&D is about $2.2 billion. Today the United States accounts for a little more than a quarter, Japan about one-third, and Western Europe about a fifth. Today there is excitement. We lead the world."
However, Washington's enthusiasm for nanotechnology is not shared by all. For example, there is Bill Joy, the Chief Scientist at Sun Microsystems. He wrote an article for the April 2000 issue of Wired Magazine titled "Why the future doesn't need us".
Joy (at right) wrote: "What was different in the 20th century? Certainly, the technologies underlying the weapons of mass destruction (WMD) -- nuclear, biological, and chemical (NBC) -- were powerful, and the weapons an enormous threat. But building nuclear weapons required, at least for a time, access to both rare -- indeed, effectively unavailable -- raw materials and highly protected information; biological and chemical weapons programs also tended to require large scale activities."
In contrast, wrote Joy, "The 21st century technologies -- genetics, nanotechnology, and robotics (GNR) -- are so powerful that they can spawn whole new classes of accidents and abuses. Most dangerously, for the first time, these accidents and abuses are widely within the reach of individuals or small groups. They will not require large facilities or rare raw materials. Knowledge alone will enable the use of them. Thus we have the possibility not just of weapons of mass destruction but of knowledge enabled mass destruction (KMD), this destructiveness hugely amplified by the power of self-replication."
Joy also suggested that "Given the incredible power of these new technologies, shouldn't we be asking how we can best coexist with them? And if our own extinction is a likely, or even possible, outcome of our technological development, shouldn't we proceed with great caution?"
He concluded that developing nanotechnology is a "Faustian bargain", in which "we run a grave risk -- the risk that we might destroy the biosphere on which all life depends."
Bruce Mehlman, Assistant Secretary of Commerce for Technology Policy, gave a speech on October 11, 2002, in which he stated that "the government's role in the research, development, and commercialization of nanotechnology includes ... [h]elping ensure consideration of the social, legal and ethical implications."
Mehlman continued, "That is not to suggest that Bill Joy is right, that the future does not need us and grey goo will take over the planet. But technology is neither good nor bad -- even nanotechnology. It can enable extraordinary things, and we all hope nanotech will allow for radical improvements in the human condition. Technology can also be misused or misunderstood. Nanotechnology innovations are most likely to enable progress when they are understood by the public and used responsibly, and the government can help here."
People and Appointments
11/25. President Bush announced his intent to nominate Tom Ridge to be the Secretary of the Department of Homeland Security. He is currently Assistant to the President for Homeland Security. He is also a former Governor of the state of Pennsylvania. See, White House release.
11/25. President Bush announced his intent to nominate Gordon England to be Deputy Secretary of the Department of Homeland Security. He is currently Secretary of the Navy. See, White House release.
11/25. President Bush announced his intent to nominate Asa Hutchinson to be Undersecretary for Border and Transportation Security of the Homeland Security Department. He is currently the Administrator of the Drug Enforcement Administration (DEA). Before that, he was a Congressman from Arkansas. See, White House release and DOJ release.
11/25. President Bush today announced his intent to designate Michael Garcia to be Acting Commissioner of the Immigration and Naturalization Service (INS) following the departure of INS Commissioner James Ziglar on November 30, 2002. See, White House release and DOJ release.
11/25. The Information Technology Association of America (ITAA) Board of Directors elected Roy Haggerty to be Chairman and David Sanders to be Vice Chairman. Haggerty is President and CEO of Ajilon Consulting and Communications. Sanders is Senior Vice President of BearingPoint (formerly KPMG Consulting). See, ITAA release.
More News
11/25. Robert Harrelson plead in U.S. District Court (EDVa) to distribution of electronic communication intercepting devices. The U.S. Attorneys Office (USAO) stated in a release [PDF] that "The charges involve Harrelson's illegal programming and distribution of DIRECTV access cards. DIRECTV delivers approximately 255 channels of digital entertainment and informational television programming to homes and businesses in the United States equipped with DIRECTV hardware - a mini-satellite dish, an integrated receiver/decoder and a DIRECTV access card, which is necessary to operate the decoder. Between December 2000 and September 2001, Harrelson and associates illegally programmed and distributed to others access cards with unrestricted access, without paying any fees, to all DIRECTV programming." Sentencing is scheduled for February 11, 2003.
11/25. The Telecommunications Industry Association (TIA) wrote a letter [PDF] to Federal Communications Commission (FCC) Chairman Michael Powell, and the other Commissioners, regarding the lack of research and development at telecommunications companies.
---
O'Neill Says India's Tech Sector Needs Less Regulation
11/22. Treasury Secretary Paul O'Neill gave a speech to the Confederation of Indian Industry and the American Chamber of Commerce in New Delhi, India. He praised the potential of India's high tech sector, but argued that to flourish, it needs less government regulation.
He started by pointing out that "India's high tech facilities, whether foreign, domestic, or jointly owned, demonstrate some of the highest productivity levels in the world. The leading technology and management institutes here are among the best, and students graduating from those programs are capable of unmatched productivity and value creation. Many often are lured away by top multinationals."
He added that "I am struck by the extraordinary potential of this nation". However, he pointed out that "entrepreneurs and engineers represent only a very small fraction of the population".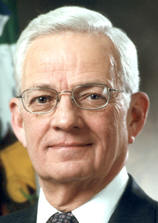 O'Neill (at right) offered his assessment of what is holding India back. He said that "the private sector is unable to attract the investment it needs to fund new ideas", and that "entrepreneurs and investors are intimidated by excessive regulation and corruption". He also said that "the government fails to effectively invest in the people".
Then, he offered his recommendations. He argued that "To unleash the potential for higher living standards and job creation, a nation's leaders must make an unflinching commitment to good governance, economic freedom, and investment in people."
He elaborated that "Government programs that achieve meaningful, clearly defined objectives efficiently and with the minimum intervention in the private sector generate greater value for each taxpayer dollar or rupee spent. Unproductive government programs waste money that could have been invested in job creation, sap private productivity with unnecessary and arbitrary interference, distort markets, and undermine public confidence in the nation's leadership."
On another matter, he said that the U.S. and India are "the two largest democracies in the world", and are "bound together by economic ties, in flows of products, investment, people, and ideas. We share a common language, common political ideals, much history, and today we share a common battle against the forces of terror ..."
Tech Crime Report
11/22. A grand jury of the U.S. District Court (NDCal) returned an indictment [PDF] of Phillip White, a former CEO of Informix, a database software company, alleging securities fraud, mail fraud and wire fraud in connection with financial accounting practices. See also, USAO release.
11/22. The Superior Court of California (Los Angeles County) sentenced Lisa Chen to nine years in prison and ordered her to pay $11 Million in restitution to Microsoft and Symantec for her role in importing into the U.S. through Long Beach ports counterfeit copies of software products. The counterfeit items included Windows XP, Windows 2000 NT and Microsoft Office 2000 Pro software, along with manuals, user license agreements, decals for windows and bar code labels. See, District Attorney's release of November 21, and release of August 26. Charges against other members of the ring are pending in federal court.
People and Appointments
11/22. Herb Perone was named Deputy Director of the Office of Public Affairs at the Securities and Exchange Commission (SEC). He was previously Director of Media Relations & External Communications for the American Council of Life Insurers. See, SEC release.
More News
11/22. The International Telecommunications Union (ITU) announced that its will host an event titled "Workshop on Satellites in IP and Multimedia" in Geneva, Switzerland, on December 9-11. See, ITU release and registration form.
---
EU Releases Report on US Barriers to Trade
11/21. The European Commission released a report [PDF] titled "Report on United States Barriers to Trade and Investment". The report states that the U.S. imposes barriers to trade that disadvantage EU companies in a wide range of areas. Several of these barriers affect technology sectors, such as intellectual property laws (which fail to protect moral rights of authors, allow a first to invent defense to patent infringement, and allow a homestyle exemption), the encryption export rule, international tax policy (FSC/ETI regime), and technical barriers (such as state regulations and labeling rules).
This is the 18th such report. It was written by the Market Access Unit of the Directorate General for Trade in cooperation with the Delegation of the European Commission in Washington DC.
"Despite the significant co-operative efforts undertaken, a considerable number of impediments, ranging from more traditional tariff and non-tariff barriers, to differences in the legal and regulatory systems still need to be tackled", the report states. "One of the most disquieting aspects of US policy is that domestic pressure to adopt protectionist measures appears to be stronger than willingness to seek internationally agreed solutions. The poor US record of ``prompt compliance´´ of WTO Dispute settlement recommendations, and the actions recently taken on steel and agriculture, illustrate this."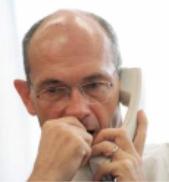 EU Trade Commissioner Pascal Lamy (at right) stated in a release summarizing the report that "Tackling bilateral trade obstacles is essential to transatlantic confidence building. It is therefore important to advance in the Positive Economic Agenda adopted at the EU-US summit in May 2002."
Copyright: Moral Rights. The report identifies several barriers to trade based in U.S. copyright law. First, it complains about the U.S. failure to protect the moral rights of authors. The report states that "Despite the unequivocal obligation contained in Article 6bis of the Berne Convention, to which the US acceded in 1989, to make ``moral rights´´ available for authors, the US has never introduced such rights and has repeatedly announced that it has no intention to do so in the future. It is clear that while US authors benefit fully from moral rights in the EU, the converse is not true, which leads to an imbalance of benefits from Berne Convention membership to the detriment of the European side. It is noted that the US has ratified and implemented the World Intellectual Property Organisation (WIPO) Copyright Treaty and the WIPO Performances and Phonograms Treaty. Adherence to these Treaties by the US requires legislation on moral rights at least for performers."
In another matter, Professor Uma Suthersanen gave a lecture titled "Copyright and Human Rights" at the George Washington University Law School in Washington DC on November 21. She addressed moral rights law in the UK and EU. However, TLJ does not quote from her lecture or 64 page paper, because of a "do not quote or distribute" request. (Persons interested in this paper may wish to contact Suthersanen at the Queen Mary Intellectual Property Research Institute in London, at +44 (0)20 7882 5923 or u.suthersanen@qmul.ac.uk, or the event organizer, Professor Robert Brauneis, at rbraun@main.nlc.gwu.edu or 202 994-6138.)
Copyright: Homestyle Exemption. Second, the report complains about 17 U.S.C. § 110(5), which provides for a homestyle exemption to an author's exclusive rights -- that is, playing of homestyle radios and TVs in bars, stores and restaurants without payment of royalties. The report states that this "practice has caused a serious deprivation of income to EU right-holders, as a large number of commercial establishments do not pay any royalty fees. Moreover, the incomplete copyright protection in the US has broader economic effects negatively affecting the overall position of authors on the US market."
Patent: First to Invent Defense. The report also states that "the ``first-to-invent´´ principle governing US patent registration continues to create considerable interface problems for EU companies, not to speak of the financial effects of high administrative and litigation costs in patent matters." This principle was added to the Patent Act by the American Inventors Protection Act of 1999.
Encryption Related Barriers. The report also finds fault with the Department of Commerce's (DOC) Bureau of Industry and Security's (BIS) encryption export rule, which was liberalized in 2000. The report states that "This new rule could pose potential problems such as a different treatment for use by government bodies, Internet and telecommunications service providers for which existing or new restrictions apply. The notion of ``US subsidiaries´´ in Section 740.17 could create a competitive disadvantage for European firms based in the US (especially for the development of new products), as they will have their products ``technically reviewed´´. Furthermore, a ``supplementary information´´ provision is required for foreign companies to apply for Encryption Licensing Arrangements (ELAs) in order to obtain treatment equivalent to that extended to foreign subsidiaries of US parent companies. The generalised introduction of the technical review of encryption products above a certain key length in advance of sale creates a difficulty for the European industry for cases of re-export."
The EC report continues that "The newly created rules applicable to retail encryption commodities and software, in particular the eligibility criteria (functionality, sales volume, distribution methods, ability to modify products and the level of support by the supplier), will probably be subject to divergent interpretations. The effect of the Cryptography Note, as introduced in the Wassenaar Arrangement, is reduced by the US authorities through the introduction of two new requirements: ``crypto functionality should not be modified or customised´´ and ``the items cannot be network infrastructure products such as high end routers or switches designed for large volume communications´´. The latter items still need to be licensed."
It concludes that "The practical effects of this remain to be seen. A combination of the continuing constraints on the export of strong encryption products and on the interoperability of systems employing such technology inhibits not only trade in encryption products but also, more importantly, the effective growth of e-commerce. Moreover, many modern encryption techniques are patented and licenses may be required to allow sales of European products in the US. Thus, significant barriers to international trade in encryption products without key recovery continue to exist." (Parentheses in original.)
Tariff Barriers on Optical Fiber and Computer Tubes. The report states that "With regard to information technology (IT) products, the Information Technology Agreement (ITA) providing for the complete elimination of tariffs by the year 2000 on a large number of products was implemented as of July 1997. The main elements of the new US tariff structure eliminate tariffs on all semiconductors, computers, computer peripherals and computer parts, electronic calculators, telecommunication equipment, electronic components (capacitors, resistors, printed circuits), semiconductor testing and manufacturing equipment and certain consumer electronic items. Although tariffs on optical fibre cables were eliminated under the ITA, the US refused to do the same for optical fibres on which they maintain a rather substantial protection. Tubes for computer monitors are excluded also. Attempts to broaden the scope and coverage of products of the ITA in the form of the ITA II have so far failed." (Parentheses in original.)
The report also complains about some of the more obvious, though not technology related, barriers to trade, such as the Byrd Amendment, the 2002 farm act, and restraints on steel imports.
Zoellick Discusses Trade in the Philippines
11/21. U.S. Trade Representative (USTR) Robert Zoellick participated in a press conference at the meeting of ASEAN Economic Ministers in Manila, The Philippines. See, transcript.
He stated that "the next step would be, before having a free trade agreement, would be to have a bilateral trade investment framework agreement to lay the groundwork and to work through some of the issues and explore on both sides the degree of interest. We have TIFA's with the Philippines, Thailand and Indonesia and our friends from Brunei have expressed an interest in developing one."
He also again stated that not being on the intellectual property watch list is not a prerequisite for a free trade agreement (FTA) with the U.S. He stated that "We don't have a list of prerequisites ... we actually have a free trade agreement with Israel and Israel is on our watchlist. So there's no prerequisite. And we're negotiating free trade agreements with 34 countries in the western hemisphere and many of them are on the watchlist."
He also stated that "we're not saying that every trade agreement has to look like the one with Singapore". The U.S. and Singapore announced an agreement in substance for an FTA earlier this week.
DOJ and Microsoft Pick Settlement Watchers
11/21. The Department of Justice (DOJ) filed a motion with the U.S. District Court (DC) in the antitrust case, USA v. Microsoft, requesting that Harry Saal and Franklin Fite be appointed Members of the Technical Committee, as provided in in Section IV of the Court's Final Judgment.
The DOJ selected Saal. Microsoft selected Fite. The DOJ, the settling states, and Microsoft, all agree to both appointments.
The DOJ described Saal's background in its Memorandum in Support. It stated that "Saal has extensive experience in a variety of senior management and technical positions with both "start-ups" and large technology firms. Most notably, he was founder and Chief Executive Officer of Network General Corporation (now Network Associates, Inc.), which was the first company dedicated to network diagnostics, as well as founder of Nestar Systems, Incorporated, which was one of the first companies to specialize in local area network systems for personal computers." (Parentheses in original.)
The DOJ also stated that Fite "previously was employed as a supervisor for the Software Process Laboratory at AT&T Bell Laboratories, and also worked for Microsoft from 1992 to 2000 as a Director for the Windows CE Operating System and a General Manager for the Windows CE Platforms. Most recently, Mr. Fite served as President and Chief Technology Officer of Nimble Technology, a ``start-up´´ enterprise software company that develops and sells XML-based data integration products."
People and Appointments
11/21. William Baker, Associate Director of the Securities and Exchange Commission's (SEC) Division of Enforcement will leave the SEC to return to the private sector. He has lead the SEC's investigation of WorldCom. See, SEC release.
More News
11/21. The Department of Commerce (DOC) announced that it has given the Malcolm Baldrige National Quality Award to three companies. One award went to Motorola's Commercial, Government and Industrial Solutions Sector (CGISS). See, DOC release and DOC release regarding Motorola award.
11/21. Federal Communications Commission (FCC) Commissioner Michael Copps stated in a release [PDF] that the FCC should conduct "a review of the potential correlation between increasing indecency problems and increasing media consolidation."
11/21. Chris Israel gave a speech titled "Beyond the Dot Com Bubble: Supporting Global E-Commerce and Sharing the Promise of Technology" in Lima, Peru. Israel is Deputy Assistant Secretary for Technology Policy at the Commerce Department. He spoke to an American Chamber of Commerce Conference on E-Commerce.
---