---
6th Circuit Rules in Michigan Bell v. BRE
9/30. The U.S. Court of Appeals (6thCir) issued its opinion in Michigan Bell Telephone v. BRE Communications, a dispute between an incumbent local exchange carrier (ILEC), a competitive local exchange carrier (CLEC), and a state public service commission, regarding special construction charges associated with unbundling or conditioning certain local telephone loops. The Appeals Court affirmed in part, reversed in part, and remanded.
---
District Court Excludes Plaintiffs' Expert Testimony in Cell Phone Brain Cancer Case
9/30. The U.S. District Court (DMD) issued an opinion [27 pages in PDF] in Newman v. Motorola, a lawsuit against various cellular service providers and equipment manufacturers seeking damages for cancer alleged to be caused by cell phones. The District Court granted the wireless industry defendants' motion to exclude the expert testimony of the plaintiff, pursuant to Rule 702 of the Federal Rules of Evidence (FRE). The plaintiffs wanted to have their expert testify that cell phones cause brain cancer. The District Court excluded this testimony, on the grounds that is not reliable.
---
The opinion is merely an evidentiary ruling. However, it may have the effect of determining the outcome of this case, and thus remove a huge potential financial liability from the wireless industry.
---
The opinion is an analysis of FRE 702 and court precedent, particularly the Supreme Court's opinion in Daubert v. Merrell Dow Pharmaceuticals, 509 U.S. 579 (1993). The District Court held that "When testimony concerning scientific, technical or other specialized knowledge is offered in support of a party's claim, the trial judge must ensure under Rule 702 of the Federal Rules of Evidence that any such testimony is ``not only relevant, but reliable.´´" (Citing Daubert.) The District Court concluded that "no sufficiently reliable and relevant scientific evidence in support of either general or specific causation has been proffered by the plaintiffs".
---
The District Court further wrote that the plaintiffs' proffered expert witness testimony regarding causation has "not gained general acceptance in the scientific community, as demonstrated by the numerous national and international scientific and governmental published reports finding no sufficient proof that use of handheld cellular phones causes human brain cancer, and by the array of established, experienced, and highly credentialed experts called to testify by the defense."
---
The District Court further issued an Order granting the wireless industry defendants' motion to exclude the plaintiffs' expert witness testimony, and denying the plaintiffs' motion to exclude the defendants' expert witness testimony.
---
NTIA Announces PTFP Grants, Including Distance Learning Grant
9/30. The National Telecommunications and Information Administration (NTIA) announced that it will give away $36 Million in Public Telecommunications Facilities Program (PTFP) grants. Most of the money will go to public broadcast television stations. See, release.
---
One project at the University of California at San Diego, which will receive $130,394, will "develop an Internet based distance learning system". The NTIA stated that "The project will purchase four portable video production systems, each capable of recording and streaming instructional programming live over the Internet, and editing equipment that would permit the incorporation of these materials into web based courses." See, NTIA summary of funded distance learning projects.
---
Qwest Refiles Long Distance Application for Nine States
9/30. Qwest Communications refiled its Section 271 application with the Federal Communications Commission (FCC) to provide in region interLATA service in the states of Colorado, Idaho, Iowa, Montana, Nebraska, North Dakota, Utah, Washington and Wyoming. See, Qwest release.
---
The FCC announced that comments are due by October 15, 2002, and that reply comments are due by October 25, 2002. This is WC Docket No. 02-314. See, FCC release [PDF].
---
GAO Reports on Spectrum Management
9/30. The General Accounting Office (GAO) released a report [77 pages in PDF] titled "Telecommunications: Better Coordination and Enhanced Accountability Needed to Improve Spectrum Management". The report reviews the history of government control of spectrum, the division of responsibilities among government entities, allocation of spectrum to users, and preparation for World Radio- communication (WRC) conferences. The report contains no new or novel findings. It concludes that the strategy of government planning agencies should be to "develop a strategy for establishing ... a plan".
---
The report notes that almost all spectrum has been allocated, and hence, "Current methods for allocating spectrum face difficulties".
---
It offers three further recommendations. First, with respect to WRC conferences, the relevant agencies should "prepare a report containing any needed recommendations for making improvements". Second, relevant agencies should "analyze the human capital needs of federal agencies for spectrum management". Finally, the Department of Commerce should "develop a strategy for enhancing its oversight of federal agencies' use of spectrum".
---
The report was prepared for Sen. Conrad Burns (R-MT), Sen. Ernest Hollings (D-SC), Sen. Daniel Inouye (D-HI), and Sen. John Kerry (D-MA). All are members of the Senate Commerce Committee, which oversees the Federal Communications Commission (FCC), which allocates spectrum used by the private sector, and the National Telecommunications and Information Administration (NTIA), which allocates spectrum used by the government, including military and public safety entities.
---
The Senate Commerce Committee will hold a hearing on the government's role in promoting the future of the telecommunications industry and broadband deployment on Tuesday morning, October 1.
---
The Cellular Telecommunications & Internet Association (CTIA) responded to the report. Tom Wheeler, its P/CEO, stated in a release that "The GAO's report confirms what CTIA has been saying for almost two years -- there is no national spectrum management strategy." The CTIA identifies several pressing matters, including making more spectrum available for Third Generation (3G) wireless services, making available spectrum currently used for analog television, resolving the NextWave / Auction 35 matter, and establishing a spectrum relocation fund.
---
FCC and NextWave Argue Over Pleadings on Eve of Oral Argument
9/27. The Supreme Court will hear oral argument in FCC v. Nextwave, Case No. 01-653, and Arctic Slope Corp. v. Nextwave, Case No. 01-657, on Tuesday, October 8. On September 27, the Federal Communications Commission (FCC) filed a pleading with the Supreme Court titled "Response of the Federal Communications Commission to the Respondents' Motion to File Supplemental Appendix". The FCC stated in this latest pleading that the respondents' September 20 "Motion to File a Supplemental Appendix" is in fact a "sur-reply not provided for by this Court's rules", and that the Court should not accept it. The Acting Solicitor General, who is counsel for the FCC, is shocked that someone else would raise matters in an untimely manner.
---
NextWave obtained spectrum licenses at FCC auctions in 1996. The FCC permitted NextWave to obtain the licenses, and make payments under an installment plan, thus creating a debtor creditor relationship between NextWave and the FCC. NextWave did not make payments required by the plan, and filed a Chapter 11 bankruptcy petition. The FCC cancelled the licenses. It then proceeding to re-auction the disputed spectrum. The U.S. Court of Appeals (DCCir) ruled in its June 22, 2001 opinion that the FCC is prevented from canceling the spectrum licenses by §525 of the Bankruptcy Code. The FCC petitioned the Supreme Court for writ of certiorari. The Court granted certiorari.
---
The FCC argued in its May 6 Brief that §525 "does not displace the FCC's exclusive regulatory authority over spectrum licensing and the license allocation mechanism established in 47 U.S.C. § 309(j)." See also, August 12 Reply Brief [PDF].
---
House to Vote on Internet Gambling Bill
9/27. The House of Representatives has scheduled a vote on HR 556, the Unlawful Internet Gambling Funding Prohibition Act, for Tuesday, October 1. It will be considered under a suspension of the rules, which means that no amendments are in order, and that passage requires two thirds of those voting.
---
HR 556 is sponsored by Rep. James Leach (R-IA). It provides, in part, that "No person engaged in the business of betting or wagering may knowingly accept, in connection with the participation of another person in unlawful Internet gambling (1) credit, or the proceeds of credit, extended to or on behalf of such other person (including credit extended through the use of a credit card); (2) an electronic fund transfer or funds transmitted by or through a money transmitting business, or the proceeds of an electronic fund transfer or money transmitting service, from or on behalf of the other person; (3) any check, draft, or similar instrument which is drawn by or on behalf of the other person and is drawn on or payable at or through any financial institution; or (4) the proceeds of any other form of financial transaction as the Secretary may prescribe by regulation which involves a financial institution as a payor or financial intermediary on behalf of or for the benefit of the other person."
---
The House Financial Services Committee approved the bill by a vote of 34-18 on October 31, 2001. See, story titled "House Committee Passes Internet Gambling Funding Bill" in TLJ Daily E-Mail Alert No. 299, Nov. 1, 2002.
---
There is another, broader, bill aimed at Internet gambling pending in the House -- HR 3215, the Combating Illegal Gambling Reform and Modernization Act. It is sponsored by Rep. Bob Goodlatte (R-VA).
---
HR 3215 contains language similar to the above quoted language of HR 566. However, HR 3215 contains much more. For example, it would amend 18 U.S.C. §§ 1081 and 1084, which contain the definitions and prohibition, respectively, of the Wire Act. The Wire Act currently criminalizes the use of "wire communications facilities" in interstate commerce for gambling. The Wire Act does not ban gambling. This is a matter of state law. HR 3215 expands the prohibition to cover all communications between states or with other foreign countries. It maintains the principle that gambling is otherwise a matter of state law. Hence, under HR 3215, use of the Internet for gambling purposes would become illegal (if interstate or foreign).
---
FCC to Hold Hearing on Financial State of Telecom Industry
9/27. The Federal Communications Commission (FCC) announced that it will hold an en banc hearing on "the current state of the telecommunications sector and to discuss steps needed to restore its financial health". It will be held on Monday, October 7, from 2:00 - 4:00 PM, in the Commission Meeting Room.
---
FCC Chairman Michael Powell stated in a release [PDF] that "The purpose of this hearing is to bring together key voices from the financial and research communities to discuss the financial state of the industry and what measures need to be taken to revitalize and restore the financial health of the telecommunications industry, restore public trust and prevent further erosion from the current financial turmoil in this sector". The FCC did not release a list of participants.
---
More News
9/27. The General Accounting Office (GAO) released a report [PDF] titled "Information Technology: Greater Use of Best Practices Can Reduce Risks in Acquiring Defense Health Care System". This report examines the Defense Department's acquisition of the $1 Billion Composite Health Care System (CHCS) II.
---
9/27. The Commerce Department's Bureau of Industry and Security (BIS), formerly known as the Bureau of Export Administration (BXA), published a notice in the Federal Register that it is requesting comments on its foreign policy based export controls set forth in the Export Administration Regulations (EAR). This includes, among other things, high performance computers and encryption products. Comments are due by November 29, 2002. See, Federal Register, September 27, 2002, Vol. 67, No. 188, at Pages 61047 - 61049.
---
9/27. The Federal Trade Commission (FTC) announced that it has conditionally approved Shell Oil Company's proposed acquisition of Pennzoil Quaker State Company, subject to certain divestitures. See, FTC release. Specifically, the FTC filed an administrative complaint [5 page in PDF] against Shell and Pennzoil Quaker State alleging that their merger plan violates Section 5 of the Federal Trade Commission Act, 15 U.S.C. § 45, and Section 7 of the Clayton Act, 15 U.S.C. § 18. Then, the parties simultaneously settled the matter. See, Agreement Containing Consent Order [4 pages in PDF], Decision and Order [10 pages in PDF], and Order to Hold Separate and Maintain Assets [17 pages in PDF]. See also, the FTC's summary [PDF] of the proceeding.
---
9/27. The New Millennium Research Council hosted a panel discussion titled "A WorldCom Phoenix: Is Bankruptcy a Tool for Competitive Advantage?" See, release.
---
House Subcommittee Holds Hearing on Berman P2P Piracy Bill
9/26. The House Judiciary Committee's Subcommittee on Courts, the Internet and Intellectual Property held a hearing on HR 5211, sponsored by Rep. Howard Berman (D-CA). The bill is sometimes referred to as the "peer to peer piracy protection act", or as the "Berman bill".
---
The bill would add a new Section 514 to Chapter 5 (pertaining to copyright infringement and its remedies) of Title 17 (the Copyright Act).
---
The bill provides, in part, that "Notwithstanding any State or Federal statute or other law, ... a copyright owner shall not be liable in any criminal or civil action for disabling, interfering with, blocking, diverting, or otherwise impairing the unauthorized distribution, display, performance, or reproduction of his or her copyrighted work on a publicly accessible peer-to-peer file trading network, if such impairment does not, without authorization, alter, delete, or otherwise impair the integrity of any computer file or data residing on the computer of a file trader."
---
See also, story titled "Rep. Berman Introduces Bill to Legalize Self Help Technologies to Disable P2P Piracy" in TLJ Daily E-Mail Alert No. 478, July 26, 2002.
---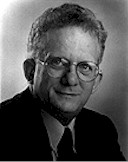 Rep. Berman (at right) said in his opening statement that while there have been "some truly outrageous press attacks", the basic premise of the bill is "that copyright owners should be able to use reasonable, limited self help measures to thwart rampant, notorious P2P piracy."
---
He continued that "Unauthorized distribution or downloading of copyrighted works on public P2P networks is illegal. To paraphrase the 9th Circuit in the Napster case: public P2P users ``infringe at least two of the copyright holders' exclusive rights: the rights of reproduction and distribution. P2P users who upload file names to the search index for others to copy violate a copyright holder's distribution rights. P2P users who download files containing copyrighted music violate a copyright holder's reproduction rights.´´ Any attempt to say otherwise is a bald-faced attempt to rewrite well settled law."
---
"Massive theft of copyrighted works is the predominant use for public P2P networks today," said Rep. Berman. "Rather than looking for solutions to piracy, P2P companies are designing their systems to be better piracy tools. Both Morpheus and KaZaA have upgraded their software specifically to impair the ability of copyright owners to proliferate decoy files through the networks. Based on these facts, what can an objective person conclude other than that P2P companies plan to profit from piracy, and have no intent or desire to stop it?"
---
He stated that his bill "says that copyright owners should not be liable for thwarting the piracy of their works on P2P networks IF they can do so without causing harm." He added that this is necessary because "a variety of state and federal statutes can be read to create liability for copyright owners engaging in such harmless self help."
---
Rep. Howard Coble (R-NC), the Chairman of the Subcommittee, condemned critics of the bill for using "scare tactics" and accusing the bill's supporters of being "in the pockets of Hollywood". Rep. Coble, who is an original cosponsor of the bill, said in his opening statement that Recent technological advances have created a digital environment that is almost solely devoted to the unauthorized use of copyrighted works. In other words, P-2-P network customers are primarily using the program to obtain music, movies, software, photographs and other works without paying for the product."
---
Rep. Berman also wrote a speech for delivery at a Cato Institute panel discussion on peer to peer piracy on September 19. However, he was unable to attend, and the Minority Counsel for the Subcommitte, Alec French, delivered the speech in his place.
---
Rep. Rick Boucher (D-VA), a leading critic of HR 5211, said in his opening statement that "I question at the outset what it is the industry wants to do under the provisions of the bill that it cannot do under current law. Spoofing is allowed now. Decoys are allowed now. Redirection to legitimate websites is allowed now."
---
He raised several questions about the bill. He stated: "Would any of these intended self help mechanisms harm innocent Internet users by slowing down the speed of a shared network such as a cable modem service? Would any of these mechanisms permit the recording industry to intrude into the personal computer space of an Internet user? If so, what are the implications of such intrusions for the privacy rights of individuals? If any damage is done to hardware, software or data owned by an Internet user, how would the damaged party know who to proceed against? After all, no notice to him is required under the bill that his space is being invaded or who is doing the invading. What assurance will there be that material which is protected under the fair use doctrine will not be blocked or disables by a self help invasion?"
---
He stated that the music industry should "simply place entire inventories on the Web for permanent portable downloading at a reasonable price". He also promoted his own legislative proposal "to facilitate the lawful distribution of music across the Internet in a manner that assumes that all owners of copyright are paid. Mr. Cannon and I have introduced a comprehensive measure, the Music Online Competition Act, each of the elements of which if enacted into law would help achieve that goal." The two introduced this bill, HR 2724, or the "MOCA" bill, on August 2, 2001.
---
Rep. Zoe Lofgren (D-CA), who represents a Silicon Valley district, also spoke in opposition to the bill. She said that peer to peer applications are the "next killer app", and give consumers an incentive to embrace broadband.
---
Rep. Darrell Issa (R-CA) and Rep. Robert Wexler (D-FL) both delivered emphatic excoriations of peer to peer piracy.
---
Rep. Marty Meehan (D-MA) called the bill a "good first step". Rep. Bob Goodlatte (R-VA) expressed support for efforts to combat piracy, and criticized misuse of peer to peer networks. However, he also said, "I have not yet cosponsored this bill."
---
Rep. Anthony Weiner (D-CA) reflected on the parties to the debate. He said that "there is an intramural battle going on in the technology community." He added that for some companies that provide both equipment and content, such as Sony, "it is not even clear that companies are on the same page".
---
"Congress is not going to sit and watch this go on much longer," said Rep. Weiner. He conclude that "no one has made a good argument to me why this should be allowed to continue."
---
See also, prepared statements of witnesses: Hilary Rosen (CEO of the RIAA), Randy Saaf (President of Media Defender), Phil Galdston (songwriter), and Gigi Sohn (founder of Public Knowledge).
---
This hearing was likely Rep. Coble's last as Chairman of the Subcommittee on Courts, the Internet and Intellectual Property. He has served the maximum six years permitted by House Republicans. Members took the opportunity to praise Rep. Coble's hard work, fairness, and bipartisanship. Although, most of the praise came from the Democrats on the Subcommittee.
---
House Passes Conference Report on DOJ Authorization Bill
9/26. The House passed HR 2215, the 21st Century Department of Justice Appropriation Authorization Act, by a vote of 400-4. See, Roll Call No. 422. The bill does far more than authorize the Department of Justice (DOJ). It is also the vehicle for passage of numerous other tech related items.
---
It requires the DOJ to annually report certain information to the Congress regarding use of the Carnivore e-mail surveillance system; it changes the procedure for serving certain search warrants upon ISPs; and, it modifies the process for extending H1B visas for high tech workers. See, stories below.
---
The DOJ authorization bill also amends the Copyright Act to facilitate distance learning (TEACH Act); it amends the Patent Act regarding inter partes reexamination, and other matters; and, it includes the Madrid Protocol Implementation Act. See, stories in tomorrow's issue.
---
The House passed an earlier version of HR 2215 on July 23, 2001. The Senate later passed its own version of the bill on December 20, 2001. Hence, a conference committee was required to adjust the differences between the two versions of the bill. House and Senate conferees reached agreement on September 25. The text of conference report is printed in the Congressional Record for September 25, at pages H6586-6649.
---
The House has now passed the conference report. The Senate is likely to pass it during the week of September 30, with the President's signature shortly thereafter.
---
Rep. James Sensenbrenner (R-WI), the Chairman of the House Judiciary Committee (HJC), stated on the House floor on September 26 that "This conference report represents the first Department of Justice authorization that will be signed into law since 1979. The Department has gone for 23 years without an authorization. This legislation will help the Congress to do better oversight over the Department of Justice and will allow the Department of Justice to do better oversight over itself through improvements in the Inspector General's Office."
---
He stated that "H.R. 2215 also ensures effective market competition by making important improvements to federal antitrust statues, and establishes a Commission to review the adequacy of existing antitrust laws."
---
The bill provides, at Section 102, that "There are authorized to be appropriated for fiscal year 2003, to carry out the activities of the ... Antitrust Division: $141,855,000." (Cong. Rec., at H6588.)
---
Rep. Sensenbrenner also said that the bill "promotes America's economic competitiveness by strengthening protections for intellectual property, modernizing the application process at the Patent and Trademark Office, and ensuring that holders of U.S. trademarks are accorded the full protection of international law."
---
See also, HJC release and HJC summary of the conference report.
---
DOJ Authorization Bill Modifies Extension Procedure for H1B Visas
9/26. The House passed the conference report on HR 2215, the 21st Century Department of Justice Appropriation Authorization Act, by a vote of 400-4 on September 26. The Senate will likely pass the bill during the week of September 30. The bill includes, among other things, a provision regarding extension of H-1B visas.
---
These visas commonly enable technology companies to employ aliens in positions for which there is a worker shortage among U.S. citizens. Section 11030A of the bill provides for an extension of H-1B status for aliens with lengthy adjudications.
---
Rep. Lamar Smith (R-TX) was the Chairman of the House Immigration Subcommittee when the House passed the American Competitiveness in the 21st Century Act (Public Law 106-313), also known as "AC21", during the previous Congress. He explained this new section during the floor debate. He said that it "will permit H-1B aliens who have labor certification applications caught in lengthy agency backlogs to extend their status beyond the 6th year limitation or, if they have already exceeded such limitation, to have a new H-1B petition approved so they can apply for an H-1B visa to return from abroad or otherwise re-obtain H-1B status."
---
He continued that "Either a labor certification application or a petition must be filed at least 365 days prior to the end of the 6th year in order for the alien to be eligible under this section." The problem, said Smith, is the the AC21 Act has an unforeseen defect. The Act provides for an extension of H-1B status beyond 6 years in one year increments, as long as an employment based immigrant visa petition or employment based adjustment of status application has been filed and at least 365 days have elapsed since the filing of the petition or a labor certification application. Smith said that the Department of Labor has slowed down its processing, making this process useless for many otherwise qualified applications.
---
DOJ Authorization Bill Includes Carnivore Reporting Provisions
9/26. The House passed the conference report on HR 2215, the 21st Century Department of Justice Appropriation Authorization Act, by a vote of 400-4 on September 26. The Senate will likely pass the bill during the week of September 30. The bill includes, among other things, a provision requiring the Department of Justice (DOJ) to prepare annual reports for the Congress regarding its use of the Carnivore. Carnivore is a surveillance system installed on the facilities of Internet Service Providers (ISPs). It is also known as DCS 1000. The relevant language is found in Section 305 of the bill.
---
Currently, 18 U.S.C. § 3126 requires the DOJ to submit annual reports to the Congress on the number of pen register orders and trap and trace device orders.
---
These are both old telephone industry concepts. Originally, a pen register recorded the numbers that were dialed or punched into a telephone. Similarly, a trap and trace device captured the number from which a communication was received. Prior to passage of the USA PATRIOT Act, the definitions covered "wire" communications only.
---
The issuance of pen register and trap and trace orders is covered by § 3123. The terms pen register and trap and trace device are defined at § 3127. The Congress amended these sections last year in the USA PATRIOT Act. In particular, the definitions of pen register and trap and trace device were expanded to include electronic communications, thus encompassing technologies such as the DOJ's Carnivore. That it, law enforcement authorities may capture the "To:" and "From:" addresses in e-mail communications.
---
Also, currently, 18 U.S.C. § 2519 requires the DOJ to submit reports pertaining to wiretap orders. These orders, also known as Title III orders, allow the government to obtain the content phone conversations, and now, electronic communications. (Procedure for wiretap orders is covered in § 2518.)
---
Section 305 of the DOJ authorization bill, amends both reporting requirements of both § 3126 and § 2519.
---
§ 3126, regarding pen register and trap and trace devices, would be amended to also require the DOJ to report such things as "the period of interceptions authorized by the order ... the offense specified in the order ... the number of investigations involved ... the number and nature of the facilities affected ... the identity of the applying investigative or law enforcement agency making the application for an order" and "the specific persons authorizing the use of the DCS 1000 program".
---
§ 2519, regarding wiretap orders, would be amended to require the DOJ to report a larger number of items. One of the additional items would be "the number of orders in which encryption was encountered and whether such encryption prevented law enforcement from obtaining the plain text of communications intercepted pursuant to such order". The bill would also require reporting of information pertaining to the numbers of resulting arrests, trials, convictions, and motions to suppress (and grants).
---
However, there is nothing in the new Section 305 pertaining to reporting to the Congress regarding orders issued under the Foreign Intelligence Surveillance Act (FISA).
---
DOJ Authorization Bill Changes Procedure for Service of Search Warrants on ISPs
9/26. The House passed the conference report on HR 2215, the 21st Century Department of Justice Appropriation Authorization Act, by a vote of 400-4 on September 26. The Senate will likely pass the bill during the week of September 30. The bill includes, among other things, a provision regarding persons authorized to serve search warrants on Internet Service Providers (ISPs). It removes the requirement that a law enforcement officer be present.
---
Under current law, 18 U.S.C. § 3105 covers persons authorized to serve search warrants. It specifies "an officer authorized by law". Section 11010 of HR 2215 would add a new subsection to 18 U.S.C. § 2703. This section is a part of Title 121, which pertains to "Stored Wire and Electronic Communications and Transactional Records Access". This title was revised last year by the USA PATRIOT Act.
---
The new subsection 2703(g) provides, in full, that "(g) PRESENCE OF OFFICER NOT REQUIRED. -- Notwithstanding section 3105 of this title, the presence of an officer shall not be required for service or execution of a search warrant issued in accordance with this chapter requiring disclosure by a provider of electronic communications service or remote computing service of the contents of communications or records or other information pertaining to a subscriber to or customer of such service."
---
Thus, law enforcement authorities will be able to serve search warrants on ISPs by fax, without having to travel in person around the country. Likewise, ISPs will be more able to keep law enforcement officers off of their premises.
---
House DOJ Authorization Bill Includes Distance Learning Provisions
9/26. The House passed HR 2215, the 21st Century Department of Justice Appropriation Authorization Act, by a vote of 400-4. The bill includes amendments to the Copyright Act to facilitate distance learning. These provisions are also known as the TEACH Act.
---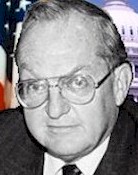 Rep. Howard Coble (R-NC), the outgoing Chairman of the House Judiciary Committee's (HJC) Courts, Internet and Intellectual Property Subcommittee, said during the floor debate that "This conference report contains intellectual property provisions which are very significant, such as PTO reauthorization; the patent reexamination reform proposal; intellectual property technical amendments; the TEACH Act, regarding the distance education program; and the Madrid protocol implementation concerning the international registration of trademarks. Our subcommittee of the Committee on the Judiciary, Mr. Speaker, has worked a long time on these matters, and in the case of the Madrid protocol for 8 years. This is much needed reform that will benefit the intellectual property owners of the intellectual property community, and the American public as well."
---
Rep. Tammy Baldwin (D-WI), focused on the distance learning bill. She said that "The bill includes the Technology Education and Copyright Harmonization Act, also known as the TEACH Act. The TEACH Act extends the current exemption of educational use of copyrighted materials to distance learning. This will allow our schools, colleges, and universities to expand educational opportunities through new technology. Copyright holders and our educational institutions worked hard to develop this compromise language."
---
On July 17, 2002, the House Judiciary Committee approved S 487, the Technology, Education, and Copyright Harmonization Act of 2001 (TEACH Act), without amendment, by a unanimous voice vote. The Senate passed the bill on June 7, 2001. This bill amends copyright law to extend the exemption for distance learning to cover the Internet and other digital delivery media.
---
Congress amended copyright law in 1976 to create the distance learning exemption. At that time, the new technology at issue was analog closed circuit TV. That statute did not reference the Internet. Also, the 1976 law did not address the copying of files from one computer to another that is an inherent part of the operation of the Internet. S 487 addresses these concerns.
---
The TEACH Act has had a long history. First, the Congress recognized the possible need to update the distance learning exemption when it passed the Digital Millennium Copyright Act (DMCA) in 1998. Section 403 of the DMCA directed the Copyright Office to conduct a study on distance education. It issued a report that recommended that the Congress pass legislation. The first version of S 487, introduced by Sen. Patrick Leahy (D-VT) and Sen. Orrin Hatch (R-OR) on March 7, 2001, was an embodiment of these recommendations.
---
However, copyright holders were concerned that the original version of the bill would facilitate theft of intellectual property. Hatch and Leahy then instructed interested groups to negotiate compromise language that would address the concerns of property owners. Various groups did just that, and Leahy and Hatch amended the bill to reflect this agreement. The House Judiciary Committee delayed its passage of the bill, in part because of efforts to extend the exemption of the bill to certain activities by libraries.
---
The bill may benefit rural schools with dispersed students bodies, colleges that are offering online courses to distant students, and busy adults who cannot attend their brick and mortar classroom sessions. The bill may also facilitate a shift from face to face classroom based models of education to online teaching models.
---
The TEACH Act is included as Section 13301 of the Conference Report on HR 2215, which was published in the Congressional Record on September 25, 2002, at pages H6586 - 6649. See also, HJC release and HJC summary of the conference report on HR 2215.
---
Sen. Baucus Calls WTO Dispute Settlement Process a "Kangaroo Court"
9/26. Sen. Max Baucus (D-MT), the Chairman of the Senate Finance Committee, gave a speech [PDF] titled "U.S. Trade Law and the WTO". He that a growing number of World Trade Organization (WTO) panels "have inappropriately ruled against U.S. trade laws ... I am deeply troubled about what has been going on in the WTO dispute settlement process. These proceedings are looking more and more like a kangaroo court against U.S. trade laws. This trend must stop."
---

Sen. Baucus (at right) reviewed the creation of the WTO dispute settlement process. He said that "During the Uruguay Round negotiations, the U.S. fought for and achieved a system of binding dispute resolution. We also fought for and won a deferential standard of review for trade remedy cases. This standard requires dispute settlement panels to defer to national authorities when they make reasonable interpretations of fact and WTO provisions. It was supposed to apply to all trade remedy cases, but it has been improperly narrowed. And even where notionally applied, it has been disrespected. As a nation with trade laws that are transparent, fair, and consistent with the express language of WTO agreements, we thought we had little to fear and much to gain from a system that would require our trading partners to bring their practices into compliance with WTO standards."
---
Sen. Baucus next discussed the Foreign Sales Corporation (FSC) tax regime, and its replacement, the Extraterritorial Income (ETI) regime. The WTO has held that both of these constitute illegal trade subsidies. On August 30 the WTO released a Decision of the Arbitrator [46 pages in PDF] that authorizes the EU to impose $4 Billion in countermeasures, or retaliatory tariffs. On September 13 the European Union published a document [14 pages in PDF] that lists thousands of product category numbers that identify products that may be subject to retaliatory tariffs. It includes many tech products.
---
Sen. Baucus stated that while the FSC/ETI matter "is not a case involving trade laws, it is one more example of arbitrary decision making. Of course, I believe the EC was wrong even to bring this case. But on the merits, the Appellate Body's decisions make an unworkable distinction between countries that rely primarily on direct taxes (like income taxes) and countries that rely primarily on indirect taxes (like the VAT). Even though the Appellate Body acknowledged countries' sovereign right to set their own tax systems, they interpret WTO rules in a way that heavily favors one particular model."
---
He added that he and Sen. Charles Grassley (R-IA), the ranking Republican on the Finance Committee, "convened a working group on FSC this week, and I am hopeful that working together with our colleagues in Congress and with the Administration, we can evaluate all options and come up with possible solutions."
---
The U.S. could avoid the imposition of retaliatory tariffs, by repealing the ETI tax regime. Rep. Bill Thomas (R-CA), the Chairman of the House Ways and Means Committee, introduced HR 5095, the American Competitiveness and Corporate Accountability Act of 2002, on July 11, 2002, to address the WTO's rulings regarding the FSC and ETI. However, no action has been taken on the bill. Also, neither Sen. Baucus, nor any other member of the Senate, has yet introduced a bill in that body.
---
Sen. Baucus asked rhetorically, "So, why have we lost all these cases? What is going on here?" He answered that the "WTO dispute settlement panels are legislating. They are ignoring the deferential standard of review. They are exceeding their powers to add to the obligations and diminish the rights of the United States. In sum, they are making up rules out of whole cloth -- substituting their judgment for the negotiated agreement. They are making up rules that the United States never negotiated, that Congress never approved, and, I suspect, that Congress would not approve."
---
He concluded that "Overall, one thing is clear. WTO proceedings must be governed by the rule of law, not simply an abiding dislike on the part of our trading partners for some aspects of U.S. trade policy. If this trend is not addressed, this will be the next major trade issue. And it absolutely threatens the legitimacy of the WTO."
---
2nd Circuit Rules on Adverse Inference Jury Instructions for Failure to Produce E-Mail
9/26. The U.S. Court of Appeals (2ndCir) issued its opinion in Residential Funding Corp. v. Degeorge Financial Corp., a case regarding what sanctions may be imposed upon a litigant who fails to timely produce either copies of e-mails, or backup tapes, that are responsive to discovery requests.
---
Residential Funding Corp. (RFC) and DeGeorge Financial Corp. (DFC) had a contract dispute. RFC filed a complaint in U.S. District Court, and DFC counterclaimed. Prior to trial DFC sought discovery from RFC, including e-mail. RFC continuously delayed in producing e-mail. DFC continuously sought backup tapes. RFC refused. DFC ultimately got damaged backup tapes containing nearly one million emails, just prior to the completion of the trial. Some email from the relevant time period was missing.
---
DFC sought an adverse inference jury instruction regarding unproduced email. The District Court refused, on the basis that RFC had not acted in bad faith or with gross negligence, and that DFC had not shown that the missing e-mails would have been favorable to its case. The jury returned a $96 Million verdict for RFC, and the Court entered judgment accordingly. DFC appealed.
---
The Court of Appeals vacated and remanded. It wrote, "We hold that (1) where, as here, the nature of the alleged breach of a discovery obligation is the non-production of evidence, a District Court has broad discretion in fashioning an appropriate sanction, including the discretion to delay the start of a trial (at the expense of the party that breached its obligation), to declare a mistrial if trial has already commenced, or to proceed with a trial with an adverse inference instruction; (2) discovery sanctions, including an adverse inference instruction, may be imposed where a party has breached a discovery obligation not only through bad faith or gross negligence, but also through ordinary negligence; (3) a judge's finding that a party acted with gross negligence or in bad faith with respect to discovery obligations is ordinarily sufficient to support a finding that the missing or destroyed evidence would have been harmful to that party, even if the destruction or unavailability of the evidence was not caused by the acts constituting bad faith or gross negligence; and (4) in the instant case, the District Court applied the wrong standard in deciding the DeGeorge entities' motion for sanctions."
---
The Appeals Court further wrote that on remand DFC "should be given an opportunity to renew its motion for sanctions, with the benefit of discovery -- including, but not necessarily limited to, reexamination of the back-up tapes and appropriate depositions of RFC's affiants -- and, if appropriate, an evidentiary hearing before the District Court. Upon consideration of any such motion, the District Court should vacate the judgment and order a new trial if DeGeorge establishes that RFC acted with a sufficiently culpable state of mind (as described above) and that DeGeorge was prejudiced by the failure to produce the e-mails. Presumably, DeGeorge would attempt to establish prejudice by pointing to specific e-mails that it would have used at trial; if so, the District Court should consider the likelihood that the newly produced e-mails would have affected the jury's verdict, in light of all of the other evidence adduced at trial."
---
Greenspan Addresses Computing, Communications, and Financial Services
9/26. Federal Reserve Board Chairman Alan Greenspan traveled to London to receive an honorary knighthood from the Queen. He gave several speeches on September 25 in which he reflected upon, among other things, the impact of new computing and communications technologies on financial services, institutions, globalization, and regulation.
---
Greenspan stated in a speech titled "Regulation, Innovation, and Wealth Creation" to the Society of Business Economists (SBE) in London that "we can see on the horizon vast new means of communicating and computing, practical applications of advances in biotechnology, and doubtless many other innovations."
---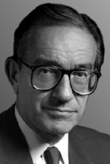 He added, "a half century from now, the goods and services that we produce and consume will, to a significant extent, reflect applications of insights not yet formed or even imagined. Could the residents of sophisticated eighteenth century London, prior to Sir William Herschel's demonstration of invisible radiation, even contemplate the existence of radio waves that would reach around the world? I still have trouble grasping how the shortwave transmissions of the BBC travel thousands of miles to find their way to my bedroom at night to be picked up by my transistor shortwave radio."
---
Greenspan stated in a speech titled "World Finance and Risk Management" at Lancaster House in London that "Financial derivatives, more generally, have grown at a phenomenal pace over the past fifteen years. Conceptual advances in pricing options and other complex financial products, along with improvements in computer and telecommunications technologies, have significantly lowered the costs of, and expanded the opportunities for, hedging risks that were not readily deflected in earlier decades."
---
Greenspan also said in his SBE speech that "Owing to persistent advances in information and computing technologies, the structure of our financial institutions is continuously changing, I trust for the better. But that evolution in financial structure has also meant that supervision and regulation must be continually changing in order to respond adequately to these developments. In today's markets, for example, there is an increased reliance on private counterparty surveillance as the primary means of financial control. Governments supplement private surveillance when they judge that market imperfections could lead to sub-optimal economic performance."
---
Greenspan also discussed the impact of telecommunications on the fixed location of financial centers. He said in a speech titled "Policy Coordination" at the opening of the new HM Treasury Building in London that the "telecommunications revolution, which presumably should diminish the need for physical proximity to conduct financial transactions", presents a challenge to cities like London. He added that "If traders can congregate almost anywhere electronically, we might expect traditional patterns of exchange to be dispersed. However, history, together with London's long, should I say sterling, reputation as a place to do business, seems to have spurred market participants to continue to trade through London."
---
Greenspan also discussed the close relationship between the U.S. and Britain. For example, he stated that we "share a more enduring bond between our peoples", even though "We had a few differences with George III". He was awarded the title of Knight of the British Empire at a ceremony on September 26 in Balmoral Castle. See also, Ask Yahoo on "How exactly does one get knighted?"
---
Rep. Sensenbrenner Introduces Bill to Delay Webcasting Royalty Rule
9/26. Rep. James Sensenbrenner (R-WI) introduced HR 5469, the Relief for Small Business Webcasters Act, a bill that would delay for six month the October royalty payment deadline pertaining to the webcasting of radio broadcasts. The Librarian of Congress released his webcasting rule in June. It is currently under review by the U.S. Court of Appeals (DCCir).
---
On June 20, 2002, the Librarian of Congress issued his final rule providing the terms for the statutory license for eligible nonsubscription services to perform sound recordings publicly by means of digital audio transmissions, also known as webcasting, pursuant to 17 U.S.C. § 114, and to make ephemeral recordings of sound recordings for use of sound recordings under the statutory license set forth in 17 U.S.C. § 112.
---
The Librarian followed the recommendations of the Register of Copyrights, rather than the CARP. The Librarian also released a summary stating that he "has accepted the recommendation of the Register of Copyrights and rejected the rates and terms recommended by a Copyright Arbitration Royalty Panel (CARP) ... The most significant difference between the CARP's determination and the Librarian's decision is that the Librarian has abandoned the CARP's two tiered rate structure of 0.14˘ per performance for ``Internet only´´ transmissions and 0.07˘ for each retransmission of a performance in an AM/FM radio broadcast, and has decided that the rate of 0.07˘ will apply to both types of transmission."
---
Webcasters have complained that the rates set in June are too burdensome. Broadcasters have argued that the royalty rates should be even higher.
---
Rep. Rick Boucher (D-VA) praised Rep. Sensenbrenner. He stated that "I want to commend the Chairman for taking this important step in averting the detrimental effects of the October 20th payment deadline. For thousands of Internet radio providers who are providing diverse musical programming to consumers via the Internet, the tortured webcasting CARP proceeding made real many of the obstacles in copyright law I have been actively trying to remedy. This is a necessary measure at this time for saving from certain shutdown thousands of small businesses and Internet radio webcasters who legally offer music listening services. I applaud the Chairman's introduction of this measure and urge my colleagues in the House and the Senate to act quickly and support this measure -- before Internet radio providers must pay a highly disputed retroactive royalty payment."
---
House Subcommittee Holds Hearing on State Impediments to E-Commerce
9/26. The House Commerce Committee's Subcommittee on Commerce, Trade and Consumer Protection held a hearing titled "State Impediments to E-Commerce: Consumer Protection or Veiled Protectionism?" The Subcommittee focused on three specific areas of e-commerce regulation: contact lenses, wine sales, and auctions.
---
Rep. Cliff Stearns (R-FL), the Chairman of the Subcommittee, presided. He stated that "It is essential that the growth of e-commerce is not stymied by laws and or regulation that were enacted or promulgated before the full scope of e-commerce was understood. Many of those state laws and regulations did and may still have important consumer protection objectives. However, it is imperative for the states to examine their laws and regulations that were intended to provide consumer protection but now hinder e-commerce." See, full story.
---
More News
9/26. Duane Ackerman, CEO of BellSouth, gave a luncheon speech to the Federal Communications Bar Association (FCBA). See, BellSouth release.
---
9/26. The General Accounting Office (GAO) released a report [147 pages in PDF] titled "Federal Trade Commission: Study Needed to Assess the Effects of Recent Divestitures on Competition in Retail Markets".
---
9/26. Securities and Exchange Commission (SEC) Chairman Harvey Pitt gave a speech at a Department of Justice (DOJ) Corporate Fraud Conference in which he discussed SEC enforcement actions and DOJ criminal prosecutions. He referenced matters pertaining to WorldCom, Xerox, and Homestore.com.
---
9/26. The Securities and Exchange Commission (SEC) filed a civil complaint in U.S. District Court (SDNY) against David Myers, a former Controller and SVP of WorldCom, alleging that he participated in a fraud that inflated the company's earnings at the direction and with the knowledge of WorldCom's senior management. The complaint alleges 10(b) fraud, 17(a) fraud, 13(b) books and records and internal controls violations, and 13(a) reporting violations. See also, SEC release. The SEC also announced that Myers plead guilty to the criminal charges filed by the U.S. Attorney's Office for the Southern District of New York.
---