---
Silicon Valley Representatives Issue Statement on Stock Options
7/31. Rep. Zoe Lofgren (D-CA), Rep. Anna Eshoo (D-CA), Rep. Mike Honda (D-CA), and Rep. Nancy Pelosi (D-CA), released a joint statement regarding stock options. They stated that they oppose eliminating stock options as a form of compensation. However, they said nothing in this statement on the key issue of whether stock options should be expensed.
---
They stated that "It has been suggested that stock options as a form of compensation be eliminated. We disagree. Such a notion overlooks the role that stock options can play in the creation of start-up businesses."
---
On July 30, President Bush signed HR 3763, the Public Company Accounting Reform and Investor Protection Act of 2002, which is also known as the Sarbanes Oxley bill. It contains no requirement that stock options be expensed.
---
The four added that "Democrats held firm and passed the Sarbanes bill to crack down on corporate misconduct. Democrats are leading the tidal wave of support to prevent firms from 'relocating' to offshore tax havens. But the call to eliminate stock options could do more harm than good in a weak economy and an even weaker technology sector."
---
They continued that "Stock options allow employees to own part of a company and to benefit directly in its success. Employee ownership has allowed high tech companies to venture into markets, create jobs, spur innovation and fuel the recent economic boom in our country. Stock options can be an integral element in the recovery of America's technology sector."
---
The four concluded that "Congress has taken decisive steps to eliminate executive abuses and corporate misdeeds. If we need to examine further action to curb corporate misconduct, we will. However, to suggest that punishing employees who now enjoy ownership benefits in their companies is an appropriate action is a mistake. Stock options can be an important factor in job creation that will help invigorate our economy."
---
Reps. Lofgren, Eshoo and Honda represent Silicon Valley districts. Rep. Pelosi represents San Francisco.
---
8th Circuit Rules in PSLRA Case
7/31. The U.S. Court of Appeals (8thCir) issued its opinion [PDF] in In re: Navarre Corporation Securities Litigation, a class action securities fraud case involving the heightened pleading requirements of the PSLRA. Plaintiffs filed a complaint in U.S. District Court (DMinn) against Navarre Corporation and some of its officers and directors alleging violation Sections 10b and 20 of the Securities Exchange Act of 1934. The District Court dismissed the complaint on the ground that it did not meet the pleading requirement of the Private Securities Litigation Reform Act of 1995 (PSLRA), 15 U.S.C. § 78u-4(b)(1)-(2). The Appeals Court affirmed.
---
Commerce Department Official Addresses Technology Policy
7/31. The Department of Commerce's Bruce Mehlman gave a speech titled "The Changing Wealth of Nations: Intellectual Property and American Competitiveness in the Age of Innovation" in San Jose, California. This was an updated version of a speech which he has given before on the role of innovation, intellectual property protection, research and development funding, and education in promoting economic growth and prosperity.
---
Mehlman also reiterated the Bush administration's opposition to mandating the expensing of stock options, and repealing of securities litigation reforms enacted in the 1990s.
---
He stated that "I am here in the Valley this week because the Bush Administration recognizes the singular importance of our technology sector and the unique contributions it makes to our economy, homeland defense and the global war against terror. We also know that the broader recovery under way elsewhere in our economy is not yet being felt out here. Even worse, as you -- our engine of future economic growth -- remain stalled, the tech sector is under assault in Washington by those who seek to force stock option expensing, roll back securities litigation reforms, and prevent freer trade. The Bush Administration stands squarely with the technology community on these issues."
---
Mehlman, who is the Assistant Secretary for Technology Policy, spoke to the Silicon Valley Chapter of the Licensing Executives Society.
---
Mehlman also gave a speech on July 30 titled "Technology Led Economic Development in the Post Bubble, Post 9/11, Post Enron America". He spoke to an Economic Development Administration Regional Competitiveness Forum in Jacksonville, Florida. He touted the importance of technology, and reviewed the Bush administration's technology related policies and activities.
---
He also addressed regional economic competitiveness. He stated, among other things, that "The localities that create the most broadband friendly environments may be like the localities that attracted railroads in the last century, while the localities that don't prioritize bandwidth may end up like the towns by-passed by the railroads."
---
People and Appointments
7/31. The Senate Banking Committee approved the nominations of Ben Bernanke and Donald Kohn to be Governors of the Federal Reserve Board. The vote was 20-1, with Sen. Jim Bunning (R-KY) voting against confirmation.
---
7/31. The Senate Judiciary Committee held a meeting to consider the nomination of Priscilla Owen to be a Judge of the U.S. Circuit Court of Appeals (5thCir). It postponed decision until after the August recess.
---
7/31. The Senate confirmed U.S. District Judge Brooks Smith to be a Judge of the U.S. Court of Appeals (3rdCir) by a vote of 64-35.
---
7/31. Motorola named two new directors: Indra Nooyi, President and CFO PepsiCo, and Mike Zafirovski, President and Chief Operating Officer of Motorola. Nooyi's election is effective November 1. Zafirovski's election is effective immediately. See, release.
---
Senate Commerce Committee Holds Hearing on Telecom and Internet Issues
7/30. The Senate Commerce Committee held a wide ranging hearing on telecommunications and Internet issues. Sen. Ernest Hollings (D-SC) presided. Federal Communications Commission (FCC) Chairman Michael Powell testified at length. Current executives from WorldCom, Global Crossing and Qwest also testified. The hearing addressed financial problems at telecommunications and Internet companies, Section 214 of the Communications Act and continuity of service by bankrupt companies, legislative and regulatory proposals for speeding broadband deployment, and other issues.
---
See, Sen. Hollings' opening statement [PDF]. See also, prepared testimony [PDF] of Chairman Powell; he read most of pages 5-21 verbatim.
---
The hearing provided Senators and Powell with an opportunity to vent populist rage at recent accounting and stock option practices. For example, Sen. John McCain (R-AZ) said that "this strikes many American citizens as patently criminal". Sen. Max Cleland (D-GA) said "something is bad wrong".
---
Powell gave a opening statement in which he addressed many topics. He offered a lengthy analysis of the business decisions, economic forces, market conditions, and other factors that caused the current crisis. He also outlined a six part plan for managing the crisis. This includes protecting service continuity, rooting out fraud, restoring financial health, industry restructuring, new revenue through new services (particularly broadband), and regulatory reform.
---
WorldCom and Service Disruptions. Powell stated that "Protecting consumers from service disruption is our first and highest priority. Let me say at the outset that I remain confident that we are not facing a crisis in the provision of services stemming from WorldCom's bankruptcy."
---
Universal Service Fund. Powell stated that the bankruptcy judge in the WorldCom proceeding "granted interim approval for WorldCom to continue making its payments into the Federal universal service fund. Furthermore, the Universal Service Administrative Company reports that WorldCom is current with its contributions to this important fund that keeps high cost telephone service affordable. We have been advised by WorldCom that it expects that its next payment, due in mid August, will be made in a timely fashion."
---
Industry Mergers. Powell said that "It is difficult to imagine the industry stabilizing without some modest and prudent restructuring. The long haul markets are glutted with excess capacity that dramatically exceeds demand". This, said Powell, means mergers. However, he added that "some mergers clearly could present a threat to competition and may not be in the public interest. That can only be determined upon careful and thorough review of a particular transaction. Regulators will have to walk a fine line to achieve stability, while not squelching competitive opportunity."
---
Broadband. Powell did not offer his ideas regarding the regulatory environment for broadband services. However, he said that new services, and the revenues that they would generate, will be fundamental for financial recovery. Powell further stated that, at least for the residential market, this means broadband deployment.
---
He added that "We must, however, be sure to learn from our past mistakes of inflated expectations that do not line up with consumer demand and recognize that the build out will take time. To achieve this broadband future and to harness the opportunities it provides, the construction project that has taken place over the last six years must now focus on uncorking the network at the last mile, and regulatory policy must lead the way."
---
Finally, Powell concluded his opening statement with this: "I urge Congress to continue its deliberations and craft and implement legislation that produces the right regulatory environment for the provision of broadband services. The importance of the development and deployment of broadband services to all Americans is too important for Congress to ignore and it must play a vital role in its development. Broadband very likely holds the key for the long term recovery of the telecommunications industry and for our Nation's long term economic growth and its ability to compete on the global stage."
---
The Committee also heard from the current Presidents or CEO's or WorldCom, Global Crossing and Qwest. Sen. Hollings said that the former heads of these companies (Bernie Ebbers, Gary Winnick, and Philip Anschutz) had been invited, but declined to come. See, prepared statement [PDF] of John Sidgmore (P/CEO of WorldCom), prepared statement [PDF] of John Legere (CEO of Global Crossing), and prepared statement [PDF] of Afshin Mohebbi (P/COO of Qwest).
---
Committee Hearing Addresses Section 214 and Service Disruptions
7/30. The Senate Commerce Committee hearing on July 30 on telecom and Internet issues addressed potential service disruptions, and the scope of Section 214 of the Communications Act.
---
47 U.S.C. § 214 provides, in part, that "No carrier shall discontinue, reduce, or impair service to a community, or part of a community, unless and until there shall first have been obtained from the Commission a certificate that neither the present nor future public convenience and necessity will be adversely affected thereby ..."
---
Section 214 is a part of Title II, which applies to common carriers. However, companies, such as WorldCom, which provide common carrier services, also provide non common carrier services, such as Internet backbone services.
---
Sen. George Allen (R-VA) stated that he is concerned about how "we are going to keep our communications systems in operation, so that they, or whoever takes it over, deliver communications systems that are vital to whole economy". He also addressed FCC efforts "to ensure that the WorldCom bankruptcy does not mean that customers will lose their services." He said that is is important that the FCC work with WorldCom "to maintain interconnection and ensure that data networks remain operational".
---
Sen. Bill Nelson (D-FL) said that he wants "us to make sure that the FCC has the authority and the initiative necessary to stop these kinds crises". He continued that "this Commission shouldn't be afraid to use its Section 214 authority to avoid services disruptions when problems arise."
---
Sen. Ernest Hollings (D-SC), the Chairman of the Committee, said in his opening statement [PDF] that "As a consequence of the misdeeds that have occurred with these companies, millions of Americans risk a disruption of service. This hearing is designed to shed some light on this situation and to ensure that both the FCC and Congress are poised to take the appropriate action necessary to protect consumers, maintain stability in the market, and preserve the mission of achieving a dynamic competitive telecommunications marketplace."
---
Sen. Hollings also stated that "The FCC has authority under Title II of the Communications Act to intervene with respect to common carriers and work to maintain telecommunications service to consumers. I believe it will be useful to hear what actions the FCC is taking to address this issue in light of some of the existing bankruptcies. We also look forward to FCC guidance as to whether the FCC has sufficient authority, or needs additional authority, to ensure that consumers receiving communications services from companies that are not common carriers are, nevertheless, protected from abrupt service terminations. Most notably, with respect to Bell broadband service, I am concerned that the FCC is going down a path in which it could, in effect, relinquish its existing authority to intervene when a carrier terminates service."
---
Federal Communications Commission (FCC) Chairman Michael Powell said in his prepared statement [PDF] that "we ask that Congress extend and clarify our section 214 discontinuance authority to bring it in line with the realities of today's marketplace so that we can limit any service disruption in these troubled times. Our authority under section 214 is at best unclear and, at worst, does not extend to certain critical services such as the Internet backbone." However, he did not read the second sentence at the hearing.
---
Sen. Hollings asked Powell to elaborate during the question and answer session. Powell stated that "Section 214, which was a provision enacted with the original Communication Act of 1934, has been generally interpreted to apply mostly to carriers regulated under Title II, which are generally the telecommunications common carriers. There are increasing classes of service providers who do not have to obtain 214 license to be in operation. For example, cable service providers, Internet backbone providers, and other service carriers that are providing critical services."
---
Powell continued that "We have been successful to date, enforce of our own formal and informal actions to provide orderly transitions in these cases. But there are question marks as to whether, if we were in a serious dispute, whether Section 214 to be sufficiently comprehensive to assert legal jurisdiction to insist on discontinuance procedures in the context of a bankruptcy proceeding. And so, coverage, the scope of the provision, should be considered as to whether we can more clearly make it applicable to other classes of critical service providers. Additionally, while I don't have immediate suggestions today, I think one could consider what other kinds of steps, in addition the central notice and discontinuance obligations, maybe perhaps more forceful authority, the Commission may have, in order to ensure operations."
---
Finally, Powell stated that "I would highlight for the Committee one source of tension in the context of the cases, which is conflict between the bankruptcy laws and the communications law. It is not always entirely clear that the bankruptcy judge would necessarily accept our protestation for the need for a discontinuance, and might nonetheless order a shutdown. I can tell you I have personally been involved in a few bankruptcies. And, we have had a very close moment when the bankruptcy judge came very close to ordering the shutdown precipitously irregardless of our assertion of 214 jurisdiction."
---
Sen. Hollings then asked Powell or his staff to outline its ideas on this subject. Hollings added that "we need that immediately so we can try to include it, in, this summer, before we leave we will make every effort possible to do so."
---
Senators Debate Broadband Deployment
7/30. Several Senators debated proposed legislation and regulation affecting broadband deployment at the Senate Commerce Committee hearing on telecommunications and Internet issues on July 30.
---
Sen. John Breaux (D-LA) said in his opening statement that "we have had an approach that says that when it comes to broadband, which is incredibly important, the FCC ought to be the one that tries to create a level playing field, that it is almost impossible for, I think, Congress to get into the technical details of what actually is a level playing field for these industries to compete. And, the appropriate forum is an agency that has been set up to regulate these industries to help to create level playing fields."
---
On April 30, 2002, Sen. Breaux and others introduced S 2430, the Broadband Regulatory Parity Act of 2002. This bill provides that the FCC shall promulgate regulations that "ensure that (1) all broadband services, and all broadband access services, are subject to the same regulatory requirements, or no regulatory requirements; (2) all providers of broadband services, and all providers of broadband access services, are subject to the same regulatory requirements, or no regulatory requirements, with respect to the provision of such services and the facilities and equipment used to provide such services in the provision of such services".
---
This bill is cosponsored by several other members of the Senate Commerce Committee, but not Sen. Ernest Hollings (D-SC), its Chairman.
---
First, Sen. Hollings addressed the role for the Bell companies' in the drafting of the Telecom Act of 1996. "They did not want to compete at all. They wanted to hold on to their particular monopoly. They questioned what they had written actually, as their own lawyers, the constitutionality, they kept it tied up in the courts. And here, six years later now, they still got 90% of the last lines. So, there is not too much competition. They still got a monopoly."
---

He then turned to Sen. Breaux's proposal. "And what the gentlemen from Louisiana says, we want parity. We want parity, parity. They got parity. One has got a monopoly -- the cable crowd going into the residences -- and the DSL crowd going into the businesses. Most of them got about 80%. Now, what we have resisted here on the Senate side is the standing monopoly. Or, this idea of giving them parity is giving them both a monopoly. That is not competition at all. And, we are not about to vote for. And even though this Tauzin Dingell, and the parity bill, and the Bell companies buying up the lobbyists. Every friend I have got in South Carolina -- a lawyer, has been bought to come and see me personally -- we get together."
---
People in the hearing room laughed. He added, "You have to smile, and I have to smile. I go through it. It is a full employment act." This brought more laughter. "The Tauzin Dingell intramural, and now called parity, and everything else, that extend the monopoly. They don't want to compete."
---
Hollings then gave his recommendation to Powell. "And, what we have gotten to is don't go along with that parity. And, they think you, as a result of your market bent, that you will do what they can't get through Congress." He concluded, "you can see what I am getting at. They are trying to get you to extend the Bell companies' monopoly. ... They have got every gimmick in the book to extend their monopolies, take you over, and take me over. And I want to plead with you, you won't allow it."
---
Powell responded only that "I am not so easily rolled over."
---
Powell's Market Oriented Approach Gives Democrats Heartburn
7/30. The Senate Commerce Committee's hearing on telecommunications and the Internet on July 30 gave several Democratic Senators the opportunity to criticize Federal Communications Commission (FCC) Chairman Michael Powell's market oriented approach to regulation. Sen. Ernest Hollings (D-SC), the Chairman of the Committee, and Sen. Byron Dorgan (D-ND), a senior member of the Communications Subcommittee, both stated that Powell gave them "heartburn".
---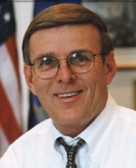 Sen Dorgan said, "You know, first of all, I like you personally. I voted for your confirmation. But, sometimes I get heartburn when I read the things you say in the newspapers in the speeches. You say ``I believe we should trust that the market will lead to the most beneficial outcomes´´. We are a great believer in the market. I studied economics, and I taught economics, and I am a great believer in the marketplace. I am a firm believer that in many instances you must, MUST, have effective regulation. Or, if you don't have effective regulation, you have a perversion of the market. And, I worry very much that a philosophy that says, well, let me take a break here and watch things for a while." See, full story.
---
Hollings Hints at Cable Regulation
7/30. Sen. Ernest Hollings (D-SC), the Chairman of the Senate Commerce Committee, mentioned the subject of re-regulation of the cable industry at his Committee's hearing on financial problems in the telecommunications industry on July 30.
---
Sen. Hollings was wrapping up an lengthy discourse in which he argued that the Bell companies have sought to hold on to their monopolies. He then interjected that "The only reason we didn't re-regulate cable, and I would think maybe the next Congress will. I don't mind saying that. But the only reason we haven't done it, is that has been the only competition to the Bell companies on getting out the broadband. That is the actual fact here."
---
FCC Chairman Has Home WiFi Network
7/30. Federal Communications Commission (FCC) Chairman Michael Powell mentioned several things about himself at the Senate Commerce Committee's July 30 hearing on telecommunications and the Internet. He said that he owns no stocks, and makes $133,000 per year as FCC Chairman. He said that WorldCom is his long distance service provider. He also said that he has a WiFi network at home, and likes to surf the Internet from his back porch.
---
4th Circuit Rules No Antitrust Liability for Primarily Foreign Conduct
7/30. The U.S. Court of Appeals (4thCir) issued its opinion in Dee-K Enterprises v. Heveafil, an antitrust action.
---
Dee-K Enterprises and Asheboro Elastics are U.S. corporations that buy rubber thread for use in the manufacture of elastic fabrics. They filed a complaint in U.S. District Court (WDNC) against several southeast Asian companies that make rubber thread, alleging a conspiracy to fix the price of rubber thread in the United States, in violation of the Sherman Act. See, 15 U.S.C. § 1.
---
The trial jury returned a special verdict finding that that one or more of the producers engaged in a conspiracy to fix prices, that the conspiracy was intended to affect U.S. commerce, but that the conspiracy had no "substantial effect" on U.S. commerce. The District Court entered judgment on the verdict for the Asian producers.
---
The Court of Appeals affirmed, because the conspiracy involved primarily foreign conduct.
---
9th Circuit Rejects Privacy of Association
7/30. The U.S. Court of Appeals (9thCir) issued its opinion [PDF] in Anderson v. U.S.A., permitting the federal government to seize a group's membership list, and related information.
---
Background. Plaintiffs, Daniel Anderson and Lorenzo LaMantia, are members of a group named the Institute for Global Prosperity (IGP). The defendants are the United States, the IRS, and several IRS agents. As a part of a criminal investigation, the government obtained and executed eight search warrants on plaintiffs' residences and on IGP offices. The warrants covered financial records, and membership information.
---
District Court. Anderson and LaMantia, individually, and on behalf of members of IGP, filed a complaint in U.S. District Court (CDCal) against the USA, IRS, and its agents, alleging violation of First, Fourth, and Fifth Amendment rights. They requested a temporary restraining order and a preliminary injunction barring the government from "(a) conducting any further searches and seizures or otherwise seeking or acquiring indicia of association with plaintiffs and/or IGP's members and/or associates; and (b) any use or dissemination to any person, entity or agency whatsoever of any membership and/or associates' identities or information already obtained during the searches and seizures at issue". The District Court denied the motion for preliminary injunction, and the plaintiffs filed an interlocutory appeal.
---
Appeals Court. The Appeals Court, in a split decision, dismissed the appeal. Judge Susan Graber wrote for the majority. She wrote that "We recognize that First Amendment rights may be chilled when the government seizes information about the members of an organization". However, she added that this is an appeal, prior to final judgment, that would affect an ongoing investigation. She concluded that the Court lacks jurisdiction under DiBella v. United States, 369 U.S. 121 (1962) and DeMassa v. Nunez, 747 F.2d 1283 (9th Cir. 1984).
---
Privacy of Association. See, in contrast, NAACP v. Alabama, 357 U.S. 449 (1958), a case in which the Supreme Court barred a state government from seizing a group's membership list. Justice Harlan wrote that "This Court has recognized the vital relationship between freedom to associate and privacy in one's associations. ... Inviolability of privacy in group association may in many circumstances be indispensable to preservation of freedom of association, particularly where a group espouses dissident beliefs." (Citations omitted.)
---
Harlan concluded that "We hold that the immunity from state scrutiny of membership lists which the Association claims on behalf of its members is here so related to the right of the members to pursue their lawful private interests privately and to associate freely with others in so doing as to come within the protection of the Fourteenth Amendment."
---
Judge Stephen Reinhardt dissented. He wrote that "The majority asserts that it merely applies the clear rule of DiBella and DeMassa to the case at hand. The rule is hardly clear and in my view is not applicable to claims of serious, imminent, and irreparable violations of First Amendment rights."
---
Reinhardt also wrote, citing NAACP v. Alabama, that "Membership lists have a long and unique history in our constitutional jurisprudence, and the seizure of such items implicates the rights of freedom of association and freedom of speech under the First Amendment." Reinhardt also cited Gibson v. Fla. Legislative Investigation Comm., 372 U.S. 539 (1963), for the proposition that the "right of association includes protection of privacy of association".
---
Sen. Wyden Introduces Stock Options Bill
7/30. Sen. Ron Wyden (D-OR) introduced S 2822, the Prevention of Stock Option Abuse Act, a bill pertaining to the issuance of stock options by publicly traded corporations. The bill was referred to the Senate Banking Committee.
---
Sen. Wyden stated in the Senate that the Sarbanes Oxley bill "that the Senate passed unanimously last week, and which I strongly supported, will curb significant corporate abuses and accounting scandals, but it does not touch the issues surrounding stock options. It is time the Senate acted to do so."
---
He continued that "There is no question in my mind that some companies have abused stock options, using them as a vehicle for funneling large amounts of wealth to top executives. What's more, options have been granted in ways that fail to serve their intended purpose of aligning the interests of management with the long term interests of the company. Instead, several of the massive option grants have created perverse incentives, enabling top executives to get fabulously rich by pumping up the company's short term share price."
---
"Therefore, the legislation I am introducing today aims to stop the abuses at the top while not gutting options that are so vital to rank and file workers. It focuses on restoring the link between the long term interests of the company and those of senior management, and giving shareholders knowledge about and control over the stock options of corporate leaders."
---
Sen. Wyden stated that his bill would require the Securities and Exchange Commission (SEC) to promulgate rules applicable to all publicly traded companies. First, "the bill calls for rules requiring shareholder approval of stock option plans. This would help prevent the all too common ``I'll scratch your back if you scratch mine´´ culture of clubby directors and top executives voting each other huge option packages with little or no shareholder input."
---
Second, Wyden said that his bill would require "substantial vesting periods for options and holding periods for stock shares, so that top executives do not have the ability to quickly cash out and jump ship. The holding period would be multi-tiered. Directors and officers would be allowed to sell up to one quarter of their shares six months after acquiring them, to permit a degree of diversification or to meet their current financial needs. But for the majority, they would be required to wait at least three years. And they would be required to hold on to some of their stock until at least six months after leaving the company."
---
Third, "the bill calls for rules to provide better and more frequent information to shareholders and investors. Shareholders deserve more information than that contained in the average footnote. Specifically, the bill would require stock option information to be reported quarterly, not just annually, and broken out into a separate, easy to find section in each company's public SEC filings.
---
Former Adaptec VP Indicted for Insider Trading
7/30. The U.S. Attorneys Office (NDCal) announced that a grand jury of the U.S. District Court (NDCal) returned an indictment of Michael Ofstedahl alleging insider trading of Adaptec securities, and related charges, in violation of 15 U.S.C. § 78j and 78ff and 17 C.F.R. § 240.10b-5. The USAO also announced that it charged Robert Rutner in a criminal information with one count of insider trading in Adaptec securities. Ofstedahl had also been previously indicted.
---
Ofstedahl is a former Vice President of Adaptec, a maker of storage products for networks, servers, workstations and desktops. It is based in Milpitas, California. See, USAO release.
---
Former Cisco Employee Pleads Guilty to Wire Fraud
7/30. The U.S. Attorneys Office (NDCal) announced that Robert Gordon plead guilty to two counts of wire fraud in violation of 18 U.S.C. § 1343, and one count of insider trading in violation of 15 U.S.C. § 78j(b) and 78ff(a), and 17 C.F.R. § 240.10b-5.
---
On May 9, 2001, a grand jury of the U.S. District Court (NDCal) returned an original indictment against Gordon, a former Cisco Systems employee. He transferred stock owned by Cisco to himself, and induced Cisco to provide money to Spanlink, a Cisco affiliated start-up company, so that he could fraudulently obtain money from Spanlink.
---
The USAO also announced that it recovered over $20 million in funds fraudulently taken by Gordon. Sentencing is scheduled for October 29, 2002, at 10:00 AM. See, USAO release.
---
FCC to Host Forum on Rights of Way Issues
7/30. The Federal Communications Commission (FCC) announced that it will host a day long conference on rights of way management on October 16, 2002. See, FCC notice [PDF].
---
Companies involved in providing broadband services have argued that local, state, and federal government entities that manage rights of ways are an obstacle to broadband deployment. They variously allege that government entities charge excessive fees, delay action on rights of way applications, and impose conditions upon permits that are unrelated to the permits. The relevant government entities deny these allegations.
---
DOJ Recommends Approval of BellSouth Long Distance Application
7/30. The Department of Justice's (DOJ) Antitrust Division released its evaluation [PDF] that the Federal Communications Commission (FCC) should approve BellSouth's application to provide in region interLATA services in the states of Alabama, Kentucky, Mississippi, North Carolina, and South Carolina.
---
Charles James, Assistant Attorney General in charge of the Antitrust Division, stated in a release that "Conditions in the local telecommunications markets in Alabama, Kentucky, Mississippi, North Carolina, and South Carolina now appear favorable to fostering competition ... In particular, competitors have made progress in penetrating the business markets in those five states."
---
BellSouth filed this application on June 20, 2002. The deadline for the FCC to act on this application is September 18, 2002.
---
Senate Committee Holds Hearing on ETI/FSC Tax Regime
7/30. The Senate Finance Committee held a hearing on the role of the Extraterritorial Income Exclusion Act (ETI) in the international competitiveness of U.S. companies. The ETI benefits U.S. technology companies that sell products and services abroad. However, the World Trade Organization (WTO) has held that it constitutes an illegal export subsidy.
---
Sen. Charles Grassley (R-IA), the ranking Republican on the Committee, reviewed the issue in his prepared statement [PDF]. He said that "Since 1962, the United States has tried to remedy the competitive disadvantages of its worldwide tax system by enacting various regimes to level the international playing field. The U.S., however, has lost every time one of these regimes has been challenged in the international trade courts. First there was DISC, followed by FSC, and now, most recently, the Extraterritorial Income (ETI) regime – all have been ruled to be in violation of our international trade agreements. Today, we await word on how much the EU can sanction the U.S. for the ETI regime."
---
Sen. Max Baucus (D-MT) said in his prepared statement [PDF] that "the E.U.'s challenge to the FSC is a case that never should have been brought", because of a 1981 agreement. He added that "this was a case brought by bureaucrats eager to even the dispute settlement score". That is, he said that it was a retaliation for the U.S. challenge before the WTO to the EU's beef and banana regimes.
---
Deputy Secretary of the Treasury Kenneth Dam addressed, in vague terms, the need to revise tax laws to enable knowledge based companies to compete in a global economy. He said in his prepared testimony [PDF or HTML] that "Today, America's strength is its ability to innovate: to create new technologies and to react faster and smarter to the commercialization of these technologies. America's preeminent resource today is its knowledge base."
---
He said that, "For example, computer software designed to enhance the efficiency of a manufacturing process may require substantial upfront investment, but once completed it can be employed around the world by its developer without diminishing the benefits of the know how within the United States. Foreign direct investment by companies in a knowledge driven economy provides opportunities to export this know how at low cost and provides incentives to undertake greater domestic investment in developing these sources of competitive advantage."
---
Dam continued that "There are many reasons to believe that the principles that guided U.S. international tax policy in the past should be reconsidered in today's highly competitive, knowledge driven economy. In this regard, it is significant that the U.S. tax system differs in fundamental ways from those of our major trading partners. In order to ensure that U.S. workers achieve higher living standards, we must ensure the U.S. tax rules do not hinder the ability of the U.S. businesses that employ them to compete on a global scale. If U.S. workers and businesses are to succeed in the global economy, the U.S. tax system must not generate a bias against their ability to compete effectively with foreign based companies."
---
Dan Kostenbauder, of Hewlett Packard, testified on behalf of the American Electronics Association. He said in this prepared testimony [PDF] that "If the ETI is repealed, then it should be replaced with tax legislation that clearly will comply with WTO rules. Such legislation should be designed to help those sectors of the U.S. economy that currently benefit from the ETI and to improve the competitiveness of U.S. based companies."
---
Specifically, Kostenbauder recommended the following: "1. Repeal the foreign base company sales income and the foreign base company services income rules under Subpart F, 2. Remove active rents and royalties from the passive income rules under Subpart F, 3. Increase the foreign tax credit carry forward period to 10 years, and 4. Repeal the limitation on use of foreign tax credits to offset the corporate alternative minimum tax."
---
U.S. Trade Representative (USTR) Robert Zoellick stated in his prepared testimony [PDF or HTML] that "a legislative solution is necessary to ensure that the United States complies with its international obligations, so as to avoid economically damaging trade retaliation. Such sanctions, if imposed, would harm American workers, farmers, and businesses."
---
See also, prepared testimony of other witnesses: Pierre Chao (Credit Suisse First Boston), Lynn McPheeters (Caterpiller), , Dwight Messinger (Power Curbers), David Bullington (Wal Mart), and James Zrust (Boeing).
---
More News
7/30. President Bush signed HR 3763, the Public Company Accounting Reform and Investor Protection Act of 2002, also known as the Sarbanes Oxley bill. See, transcript of Bush's signing speech, and signing statement.
---
7/30. IBM and Price Waterhouse Coopers (PWC) announced that IBM will acquire PWC's global business consulting and technology services unit. See, PWC release.
---
7/30. The General Accounting Office (GAO) released a report [PDF] titled "Identity Theft: Greater Awareness and Use of Existing Data Are Needed". The 72 page document, written for Rep. Sam Johnson (R-TX), reviews federal and state efforts to address identity theft.
---
Trade Promotion Authority News
7/29. President Bush gave a speech at a campaign event in South Carolina in he stated that "The Senate, when they get moving, is going to get me a trade bill so we can open up markets, which will create jobs for workers all across the country."
---
Sen. Charles Grassley (R-IA), the ranking Republican on the Senate Finance Committee, stated in a release on July 27 that "But there is more to be done. The conference report must still pass the Senate, where a multitude of delaying tactics could be employed by opponents of the bill to slow it down or even kill the legislation. We can't let that to happen. We need to get the trade bill passed before the August recess. International trade is key to our economic recovery. The bill is strongly supported by the Senate Majority Leader Tom Daschle."
---
The House passed HR 3009, the Andean Trade Preference Act, by a vote of 215-212, early Saturday morning, July 27. See, Roll Call No. 370. This bill is the conference report on a bill that includes trade promotion authority (TPA). The Senate has yet to pass this conference report.
---
TPA, which is also known as fast track, generally gives the President authority to negotiate trade agreements which can only be voted up or down, but not amended, by the Congress. TPA strengthens the bargaining position of the President, and the U.S. Trade Representative (USTR), in trade negotiations with other nations.
---
Microsoft CEO Steve Ballmer stated in a release that "Trade Promotion Authority provides the United States with the tools necessary to conclude trade agreements that will ensure global growth and security in the 21st century ... We applaud Congress for its hard work and determination to get this legislation passed, particularly Representatives Jennifer Dunn, Norm Dicks, Adam Smith, Rick Larsen, Doc Hastings and George Nethercutt of the Washington State delegation, who voted affirmatively for this bill."
---
Ballmer did not mention Rep. Jay Inslee (D-WA), who represents many Microsoft employees. He voted against TPA, both on December 6, 2001, and again on Friday, July 26, 2002.
---
The Microsoft release also stated that "TPA also strengthens the United States' ability to expand intellectual property protection, a key concern of the software industry, which loses billions annually to piracy and counterfeiting worldwide. In addition, TPA will provide U.S. trade negotiators with the opportunity to help establish international policies to foster e-commerce and expand access to additional markets for IT services."
---
USPTO News
7/29. President Bush issued a proclamation of The Bicentennial of the United States Patent and Trademark Office, 2002. Bush wrote that "On June 1, 1802, the Secretary of State appointed Dr. William Thornton to serve as the first clerk at the Department of State. In that position, Dr. Thornton was solely responsible for receiving and recording patent applications and issuing patents, and his office effectively became the first patent office." Bush also wrote that the USPTO "represents one of the largest repositories of scientific and technical knowledge in the world, and much of this information is available on the Internet."
---
7/29. The U.S. Patent and Trademark Office (USPTO) announced that it is restructuring its legislative and international affairs operations. The restructured office will have three divisions dealing with Congressional relations, international affairs and enforcement programs. See, USPTO release.
---
NTIA Director Addresses WiFi Networks
7/29. National Telecommunications and Information Administration (NTIA) Director Nancy Victory gave a speech to the National Association of Regulatory Utility Commissioners (NARUC) Telecommunications Committee in Portland, Oregon.
---
She addressed corporate responsibility, broadband deployment, and rights of way issues. She addressed spectrum issues, including 802.11, 3G, and spectrum management by the Federal Communications Commission (FCC) and NTIA. And, as usual, she touted the Bush administration's record on promoting broadband deployment.
---
Victory frequently speaks at public events. At this convention she moderated her criticism of obstacles to broadband deployment created by state and local rights of way management. She was speaking to state and local officials.
---
Also, while she regularly addressed the need to locate more spectrum for Third Generation (3G) wireless services, she also focused on WiFi, or 802.11, networks in this speech.
---
Victory stated that "While, up to this point, broadband has been most often thought of as a wired technology, wireless broadband seems destined to be a part of the broadband future. Broadband services are beginning to be delivered via terrestrial wireless and satellite systems. Ad hoc services using 802.11 or "WiFi" technology are also proliferating. All of these innovative new services and technologies require spectrum for delivery."
---
She concluded that "We will soon be turning to look at new wireless IP-based architectures that are emerging at the unlicensed and user driven level. Traveling below the regulatory radar screen, WiFi has grown from a West Coast coffee shop phenomenon into an emerging mainstream means of broadband access to the Internet and high speed wireless connectivity within campus environments, offices and homes."
---
Qwest to Revise Revenue Statements
7/29. Qwest Communications announced that it will restate revenues. It released a statement that "the company has determined that it has in some cases applied its accounting policies incorrectly with respect to certain optical capacity asset sale transactions in 1999, 2000 and 2001."
---
The statement continues that "The company analyzed its application of the revenue recognition policies approved by its previous auditor, Arthur Andersen LLP, with respect to optical capacity sales and concluded that those policies were incorrectly applied to optical capacity asset transactions in 1999, 2000 and 2001 which totaled approximately $1.16 billion in recognized revenue ..."
---
Qwest also announced that it will web cast a conference call Monday, July 29, at 9:00 AM EDT to discuss the current status of the ongoing analysis of the company's accounting policies and practices. Qwest Ch/CEO Dick Notebaert and VCh/CFO Oren Shaffer will participate. See, Qwest release.
---
Counterfeiter of Microsoft Software Pleads Guilty
7/29. The U.S. Attorneys Office (NDCal) announced that Lawrence Jou plead guilty to one count of conspiracy to infringe copyrights in violation of 18 U.S.C. § 371, and three counts of copyright infringement in violation of 18 U.S.C. § 2319. Jou sold counterfeit Microsoft software. See, USAO release and CCIPS release.
---
Correction Re FOIA Exemption
7/29. The July 25 issue of the TLJ Daily E-Mail Alert (No. 477) included an article titled "Senate Committee Approves FOIA Exemption Amendment to DHS Bill". This article stated that "The Senate Governmental Affairs Committee held a business meeting to consider amendments to S 2452 [273 pages in PDF], the National Homeland Security and Combatting Terrorism Act of 2002. The Committee unanimously approved an amendment [PDF] offered by Sen. Bob Bennett (R-UT) and others regarding public access under the Freedom of Information Act (FOIA) to information about critical infrastructure voluntarily shared with the federal government."
---
In fact, the amendment hyperlinked to in the Committee web site, and quoted in the article, was further amended by the Committee. See, amendment as adopted. The Committee web site has also since replaced the original amendment with the revised version.
---
There are material differences between the two versions. For example, the original amendment applies to "information", while the revised version applies to "records". Also, the original version applies to information pertaining to "critical infrastructure information", while the revised version applies to records pertaining to "the vulnerability of and threats to critical infrastructure (such as attacks, response and recovery efforts)". (Parentheses in original.)
---
People and Appointments
7/29. The Senate confirmed U.S. District Court Judge Julia Gibbons to be a Judge of the U.S. Court of Appeals (6thCir), by a vote of 95-0.
---
7/29. The Senate confirmed Joy Conti to be a Judge of the U.S. District Court (WDPenn).
---
7/29. The Senate confirmed John Jones to be a Judge of the U.S. District Court (MDPenn).
---
More News
7/29. The California Court of Appeal (2/4) issued its opinion in Frederick v. First Union Securities, reversing the trial court's denial of First Union Securities' petition to compel arbitration of plaintiff shareholder's derivative action involving En Pointe Technologies, a business to business e-commerce provider.
---
7/29. Computer Associates (CA) announced in a release that "in the future it will expense the cost of all new stock options granted by the Company. CA said this practice will commence with all options granted in its next fiscal year, which begins April 1, 2003."
---
People and Appointments
7/28. WorldCom announced in a release that "it has appointed Gregory F. Rayburn as chief restructuring officer and John S. Dubel as chief financial officer. Both executives are principals with AlixPartners, LLC, one of the nation's premier corporate restructuring firms. Mr. Rayburn and Mr. Dubel were appointed by, and will report directly to, John Sidgmore, WorldCom president and chief executive officer. The arrangements with AlixPartners are subject to Bankruptcy Court approval."
---
House Passes Trade Promotion Authority Conference Report
7/27. The House passed HR 3009, the Andean Trade Preference Act, by a vote of 215-212. See, Roll Call No. 370. This bill is the conference report on a bill that includes trade promotion authority (TPA).
---
The House passed its first version of TPA legislation on December 6, 2001. The House passed HR 3005, the Bipartisan Trade Promotion Authority Act of 2001, by a roll call vote of 215 to 214. See, Roll Call No. 481. The Senate passed another version, thus requiring differences to be worked out by a conference committee.
---
TPA, which is also known as fast track, generally gives the President authority to negotiate trade agreements which can only be voted up or down, but not amended, by the Congress. TPA strengthens the bargaining position of the President, and the U.S. Trade Representative (USTR), in trade negotiations with other nations.
---
House Adjourns
7/27. The House adjourned until 2:00 PM on September 4, 2002. The Senate remains in session.
---
House Passes Bill to Create Department of Homeland Security
7/26. The House passed HR 5005, the Homeland Security Act of 2002, by a vote of 295-132. See, Roll Call No. 367. 120 of the votes against the bill were cast by Democrats.
---
The House rejected one technology related amendment on Friday. Rep. Tom Davis (R-VA) offered an amendment [PDF] that would have expanded the Freedom of Information Act (FOIA) exemption in the bill. See, Sections 271-274. His amendment provided that the exemption also applies to federal agencies other than the new Department of Homeland Security. It failed by a vote of 195-233. See, Roll Call No. 364. Voting correlated strongly with party affiliation. Republicans tended to support it. Democrats tended to oppose it.
---
The Senate has yet to pass its version of the bill. President Bush released a statement in which he urged the Senate to pass its version before recessing for the August recess. However, Sen. Joe Lieberman (D-CT) has said that any bill passed by the Senate would include provisions regarding government unions. President Bush has said he would veto any bill with these provisions. Meanwhile, Sen. Robert Byrd (D-WV) said that he would delay the bill, regardless of its content.
---
WorldCom Comments on Reports of Criminal Investigation
7/26. WorldCom issued a release which quotes Brad Burns, WorldCom spokesperson, as stating that "WorldCom disclosed the accounting entries leading to the announced restatement promptly upon discovery and since that time the company has been cooperating fully with all federal and state law enforcement authorities. We have been advised that those authorities are satisfied with WorldCom's cooperation to date. Also, we have not been informed by any law enforcement authority that it presently intends to seek an indictment against the company."
---
FTC Takes No Action on Synopsys Acquisition of Avant
7/26. The Federal Trade Commission (FTC) notified Avant and Synopsys that it has closed its investigation into the acquisition of Avant by Synopsys.
---
Both Synopsys and Avant make electronic design automation (EDA) software used to aid computer chip manufacturers in designing integrated circuits. The acquisition was notified under the Hart Scott Rodino process on December 28, 2001. The transaction closed on June 6, 2002.
---
The FTC wrote in a letter sent to attorneys for Synopsys and Avant that the FTC's "Bureau of Competition has been conducting a nonpublic investigation to determine whether the proposed acquisition of Avant! Corporation by Synopsys, Inc., may violate Section 7 of the Clayton Act or Section 5 of the Federal Trade Commission Act. Upon further review of this matter, it now appears that no further action is warranted by the Commission at this time. Accordingly, the investigation has been closed."
---
However, the FTC letters cautioned that "This action is not to be construed as a determination that a violation may not have occurred, just as the pendency of an investigation should not be construed as a determination that a violation has occurred. The Commission reserves the right to take such further action as the public interest may require."
---
The no action letters are short, and the FTC issued no written decision or statement, other than a brief release. However, three of the five members of the Commission wrote separate statements.
---
Commissioner Mozelle Thompson wrote in his statement that "The Commission recently has brought enforcement actions against mergers and other alleged anticompetitive conduct in high tech industries that raise challenging questions and merit antitrust investigation. Evaluation of complementary mergers such as Synopsys/ Avant! generally requires careful examination of how the merger will affect opportunities and incentives to engage in exclusionary conduct, as well as that conduct's impact on current or possible future competitors, and, ultimately, customers."
---
He wrote that the present no action letter "does not mean that the acquisition failed to raise concerns that a combined Synopsys/Avant! would use its leading position in logic synthesis (or ``front end´´) tools to enhance its position in complementary place and route (or ``back end´´) tools, and to heighten entry barriers at both ends by making the interface between these software tools proprietary. It did. But, I do not believe that the current evidence before the Commission is sufficient to demonstrate that such foreclosure would likely occur and result in anticompetitive effects, including higher prices, reduced services, or less innovation." (Emphasis in original.)
---
Similarly, Commissioner Thomas Leary wrote in his statement that "resolution of the matter has not been easy". He then offered his analysis. He wrote that "The first question in this case was whether the acquisition would give Synopsys an incentive to enhance the back-end competitive position of the formerly independent Avant!, by making it harder for competing back end products to communicate with Synopsys' dominant front end product. Only if the answer to the first question is affirmative, is it necessary to consider the second question whether any such strategy would adversely affect the competitive process and ultimately injure consumers."
---
Leary continued that while early merger analysis would have answered both questions in the affirmative, Chicago School analysis reaches the opposite conclusions. The 1984 Merger Guidelines, meanwhile, "mention some circumstances where it was thought that foreclosure could cause competitive harm".
---
He added that this is a complex case. He wrote that "a merger that could even slightly reinforce the position of an already dominant firm raises serious questions. On the other hand, it is possible that this merger will facilitate an eventual seamless integration between the front end and the back end tools. This could result in a vastly improved product, which would be a genuine merger efficiency. We would not want to interfere with this development even if it made life very uncomfortable for competitors at either end."
---
Leary concluded that the no action letter could be issued on the basis that "Synopsys has neither the incentive nor the intention to adopt a strategy of total or partial foreclosure".
---
Finally, Commissioner Sheila Anthony wrote in her statement that "The key question, therefore, is whether these efficiencies will be sufficient to outweigh any potential harm to competition. The answer to this question requires a two pronged inquiry. First, has the acquisition of Avant! given Synopsys the ability to take anticompetitive actions? Second, has Synopsys gained any incentives to do so?"
---
She concluded that "I find it entirely plausible that the theory of competitive harm articulated above could come to pass. But it has proven difficult to pinpoint concrete evidence to test this theory, or to evaluate whether any likely harm would be outweighed by integrative efficiencies. In short, I have voted to close this investigation because, at this time, there are too many ``mights´´ and ``maybes´´ to satisfy the reason to believe standard."
---
All three Commissioners stated that the FTC would continue to monitor this matter, and might take post merger action.
---
FRB Governor Says E-Commerce Will Increase Economic Viability of Rural Areas
7/26. Federal Reserve Board Governor Mark Olson gave a speech titled "Economic Change in Rural America" in Fergus Falls, Minnesota. He stated that "With the dramatic shift in job growth to service related industries, many other factors affect the economic viability of a given rural area. Examples of such factors are the proximity to metropolitan areas and the access to major highway systems. For the past two decades, these two factors have been the most important in distinguishing strong economic performers in rural areas. Though the statistics do not yet indicate it, these characteristics will likely fade in importance as the growth in electronic commerce continues to minimize the need for proximity to urban areas."
---
Ashcroft Testifies to Senate Judiciary Committee Regarding Electronic Surveillance
7/26. Attorney General John Ashcroft testified before a Senate Judiciary Committee oversight hearing on the Department of Justice. He addressed electronic surveillance.
---
Ashcroft wrote in his prepared testimony that "Surveillance technology was allowed to atrophy, eroding our ability to adapt to new threats. Information, once the best friend of law enforcement, became the enemy."
---
For example, "As information restrictions increased, intelligence capabilities atrophied. Intelligence gathering techniques created in an era of rotary phones failed to keep pace with terrorists utilizing multiple cell phones and the internet. As technology outpaced law enforcement, adaptability was lost."
---
However, Ashcroft concluded that "The Patriot Act also modernized our surveillance tools to keep pace with technological change. We now have authority under FISA to track terrorists who routinely change locations and make use of multiple cell phones. Thanks to the new law, it is now clear that surveillance tools that were created for hard line telephones -- pen registers, for instance -- apply to cell phones and the internet as well."
---
Sen. Orrin Hatch (R-UT), the ranking Republican on the Committee, wrote in his prepared statement that "you announced amended guidelines that will assist the FBI in conducting investigations capable of preventing terrorist attacks. In my view, these guideline changes support, and in fact are critical to, the FBI's reorganization plan. While there appears to be bipartisan support for the revised guidelines, concerns have been voiced about their scope. It seems clear to me, however, that if we are serious about ensuring that the FBI can operate proactively, and investigate future, rather than merely past crimes, the FBI must have the ability to do things our Constitution permits, like search the Internet, use commercial data mining services, and visit public places."
---
See also, prepared statement of Sen. Patrick Leahy (D-VT), Chairman of the Committee.
---
People and Appointments
7/26. Covad named Richard Jalkut to its board of directors. See, release.
---
7/26. The Senate confirmed Christopher Conner to be a Judge of the U.S. District Court (MDPenn).
---
More News
7/26. Sen. Ernest Hollings (D-SC), Sen. John McCain (R-AZ), Sen. Conrad Burns (R-MT), and Sen. Mike Ensign (R-NV) introduced S 2810, a bill to amend the Communications Satellite Act of 1962 to extend the deadline for the INTELSAT initial public offering. The brief bill was also considered and passed by the Senate on July 26.
---