Bush Signs E-Government Act
12/17. President Bush signed HR 2458, the E-Government Act of 2002. He said in a signing statement that this bill ensures "strong leadership of the information technology activities of Federal agencies, a comprehensive framework for information security standards and programs, and uniform safeguards to protect the confidentiality of information provided by the public for statistical purposes."

He added that "The Act will also assist in expanding the use of the Internet and computer resources in order to deliver Government services, consistent with the reform principles I outlined on July 10, 2002, for a citizen centered, results oriented, and market based Government."

The bill also provides that federal government agencies will have to conduct privacy impact assessments before developing or procuring information technology or initiating any new collections of personally identifiable information.

The bill was sponsored by Rep. Jim Turner (D-TX). The original Senate version of the bill, S 803, was sponsored by Sen. Joe Lieberman (D-CT), Sen. Conrad Burns (R-MT), and others.
FCC Releases Semiannual Broadband Data Report
12/17. The Federal Communications Commission (FCC) released a semi-annual report titled "High Speed Services for Internet Access: Status as of June 30, 2002". The report states that the number of broadband lines grew from 12.8 Million to 16.2 Million -- a 27% increase in the first half of 2002. This follows upon a 33% increase in the second half of 2001. See, two page release [PDF] and nineteen page release and report [PDF].

The report also reveals the trend that broadband access is increasingly being provided by two types of services, and by two types of providers. First, there is asymetric digital subscriber line (ADSL) service provided by the incumbent local exchange carriers (ILECs). Second, there is cable modem service provided by cable companies.

The report states that there are 16,202,540 total lines. Of these, 5,101,493 are ADSL lines, the vast majority of which are provided by ILECs. Very few are provided by competitive local exchange carriers (CLECs). The report states that only 226,249 ADSL lines were provided by non-ILECs. This amounts to only 4.4% of ADSL lines.

Then, 9,172,895 broadband lines are cable lines.

The report also states that there are 520,884 fiber lines. This statistic grew at a rate of 5% in the first half of 2002, which is a growth rate far less than the overall rate. The report also states that there are 220,588 satellite and fixed wireless channels, and that this statistic grew at a rate of 4%.

Since there is little overbuilding in the cable industry, and the RBOCs tend not to enter the territories of other RBOCs, the emerging trend is of competition in each area between one ILEC providing ADSL service, and a cable company providing cable modem service.

The report was written by the FCC's Wireline Competition Bureau's Industry Analysis and Technology Division.
Tom Ridge Discusses Cyber Security with Government Employees
12/17. Tom Ridge held a meeting with future employees of the new Department of Homeland Security. He answered questions about, among other things, cyber security, critical infrastructures, and science and technology. See, transcript.

Ridge was asked whether the "Office of Cyber Security and your Office of Homeland Security ... [will] continue, or will they be merged into the new department?" Ridge responded that the "Office of Homeland Security, as the President indicated during the -- our discussion on the Hill with regard to the creation of the new department, will remain in the White House. And how it relates to either the existing Office of Cyber Security, I really can't answer that question. I do not know."

Ridge (at right) added, "I thank you for giving the kind of public tribute you did to Dick Clark and his Cyber Security folks and others. When people think of critical infrastructure, they have a tendency to think of bricks and mortar. But given the interdependency of just about every physical piece of critical infrastructure, energy, telecommunications, financial institutions and the like with the Internet and the cyber side of their business, we need to be focused on both, and will be. But how those two will relate after the new department is hooked up, I cannot tell you. I don't know at this point."
Ridge was also asked how the new department will work with the private sector on critical infrastructure protection. Ridge stated that "We are close to completing a strategy to deal with -- well, strategy doesn't mean much to folks, so let me just distill it. We've got a way forward so that we can work with the private sector to assess how they're vulnerable, to share best practices, to reduce their vulnerability. And it will be one of the primary functions of this new department because we're going to get a lot of information in, a lot of threat information. We're going to have analysts working -- not only in Washington -- but elsewhere, whose responsibility will be to work with the private sector to shore up those vulnerabilities."
Ridge continued that "The notion behind the President's initiative -- the notion behind the President's initiative was, first of all we got to map the vulnerabilities in this country. And one of the provisions in the new -- the legislation that created the department was a freedom of information exemption. So that when we're working with the private sector and we're asking them -- and they work very closely with us -- but we need to know where you view yourselves as most vulnerable. That's not exactly information we want to share with the rest of the world. So we have that Freedom of Information Act exemption."
Ridge also discussed science and technology. He stated that "One of the units that the President proposed and the Congress really enthusiastically embraced within the new department is a unit that will deal with the science and technology that we think we need to deploy in this country to help us combat terrorism, the technology of detection. It goes across the board. There are literally hundreds, if not thousands of companies, that have already seen an area where they believe technology can enhance our ability to protect ourselves."
FTC and DOJ Support Grant of Certiorari in Verizon v. Trinko Antitrust Case
12/17. The Federal Trade Commission (FTC) announced that it has approved the filing of a joint brief [26 pages in PDF] along with the Department of Justice (DOJ), as amici curiae, in the matter of Verizon v. Law Offices of Curtis V. Trinko, urging the Supreme Court to grant the petition for writ of certiorari.

This is an amicus brief submitted, not on the merits of the case, but rather on the issue of whether the Supreme Court should hear the case (i.e., grant certiorari). Verizon seeks review of an opinion of the U.S. Court of Appeals (2ndCir) in a case involving the application of Section 2 of the Sherman Antitrust Act, 15 U.S.C. § 2, in the context of telecommunications.

The FTC stated in a release that this case concerns the standards for liability "with respect to claims that an alleged monopolist denied access to an ``essential facility,´´ and engaged in ``monopoly leveraging.´´"

The amicus brief states that the question presented is "Whether, in reversing the dismissal of a complaint for failure to state a claim upon which relief may be granted under Section 2 of the Sherman Act, 15 U.S.C. 2, the court of appeals erred by relying on a standard of liability that does not require predatory or exclusionary conduct."

The brief elaborates that "The Second Circuit's decision in this case dramatically expands antitrust liability for failure to assist rivals. It conflicts with the decisions of other courts of appeals, including Goldwasser v. Ameritech Corp., 222 F.3d 390 (7th Cir. 2000), which held that ``similar allegations of monopolistic conduct´´ did not state a claim upon which relief may be granted. ... The Second Circuit's decision is erroneous. And it will have significant practical consequences, particularly for the telecommunications industry as it adapts to the fundamental regulatory changes wrought by the Telecommunications Act of 1996."

The FTC/DOJ brief continues that "The 1996 Act requires incumbent telecommunications carriers to assist their rivals by providing them with access to their networks under legislatively and administratively developed conditions and formulae. [citing Verizon v. FCC] This Court has recognized the importance of that complex legislation and the industry it restructures by granting review in two cases raising statutory interpretation issues. See Verizon v. FCC, supra; AT&T v. Iowa Utils. Bd., 525 U.S. 366 (1999). This case raises similarly important issues. In the courts of appeals, the United States and the FCC have filed briefs as amici curiae urging, among other things, the rejection of any construction of the 1996 Act that would render it an implied repeal of the antitrust laws in this important sector of the economy. Well-established principles preclude recognition of such immunity absent clear repugnancy between the antitrust laws and a regulatory statute, Carnation Co. v. Pacific Westbound Conference, 383 U.S. 213, 218 (1966); Otter Tail Power Co. v. United States, 410 U.S. 366, 372-375 (1973), and any implied repeal would contravene the 1996 Act's declaration that it should not ``be construed to modify, impair, or supersede the applicability of any of the antitrust laws.´´ See 47 U.S.C. 152 note. The Second Circuit in this case, like the Seventh Circuit in Goldwasser, correctly concluded that the 1996 Act does not immunize petitioner's conduct from scrutiny under the antitrust laws. ..."

"Nonetheless, the 1996 Act's imposition of new duties to assist rivals -- coupled with the increasing number of antitrust lawsuits predicated on alleged noncompliance with the 1996 Act -- have given new urgency to careful examination of the circumstances under which antitrust law requires a dominant firm to provide such assistance. The Second Circuit's decision unduly expands those circumstances by endorsing essential facilities and monopoly leveraging theories that are uncabined by any requirement that the challenged conduct be exclusionary or predatory -- i.e., that the refusal not make economic sense except as an effort to diminish competition. That approach improperly trivializes the antitrust laws and encourages litigants to seek antitrust remedies for ordinary commercial and regulatory disputes. The decision and the many lawsuits based on the theories it endorses, moreover, could threaten substantial disruption of the telecommunications industry. Accordingly, the petition for a writ of certiorari should be granted", the FTC/DOJ brief concludes.
EPIC Files FOIA Complaint and TRO Motion Against DOD Seeking Total Information Awareness Records
12/17. The Electronic Privacy Information Center (EPIC) filed a complaint [PDF] in U.S. District Court (DC) against the Department of Defense (DOD) alleging violation of the Freedom of Information Act (FOIA). The EPIC seeks records from the Defense Advanced Research Projects Agency (DARPA) regarding its Information Awareness Office (IAO), and the program sometimes called Total Information Awareness (TIA).

The EPIC also filed a Motion for Temporary Restraining Order and a Preliminary Injunction, and Memorandum in Support [23 pages in PDF]. The EPIC moves for expedited processing of it FOIA request for records. This is the second action that the EPIC has brought against the DOD in connection with TIA records.

The IAO web site states that its mission is to "imagine, develop, apply, integrate, demonstrate and transition information technologies, components and prototype, closed loop, information systems that will counter asymmetric threats by achieving total information awareness useful for preemption; national security warning; and national security decision making."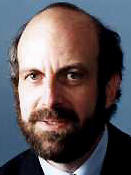 David Sobel (at right), General Counsel of the EPIC, stated in a release that "The ``Total Information Awareness´´ program is developing data-mining tools that will sort through massive amounts of personal information, including financial, medical, communications, and travel records as well as new sources of information."
He added that "The Pentagon has tried to stonewall us on this subject for almost a year, and it is clearly time for the court to intervene. The law in this area is crystal clear and there is no legal basis for DoD's obstruction of our efforts to learn more about this controversial program."
The EPIC argues in the present TRO motion that "In violation of both the FOIA and its own regulations, defendant DoD has denied plaintiff's request for expedited processing of requested records concerning TIA and has failed to render a determination of plaintiff's administrative appeal of that determination within the legal time limit. Because time is at the essence of plaintiff's rights and defendant's obligations, plaintiff seeks the Court's expedited consideration of this matter and entry of an order compelling defendant to expedite the processing of plaintiff's FOIA request in the manner required by DoD's regulations."
Judge Bates is presiding. The EPIC also stated in a December 17 release that the Court "is likely to schedule a hearing on EPIC's request within the next 48 hours."
EPIC Files Amicus Brief in USA v. Bach
12/17. The Electronic Privacy Information Center (EPIC) filed an amicus curiae response [PDF] to the petition for rehearing en banc in USA v. Bach. On November 18, the U.S. Court of Appeals (8thCir) issued its opinion [PDF] holding that a search of an Internet service provider's electronic mail records, by the ISP's employees, pursuant to a state subpoena, without the presence of a law enforcement officer, is not unreasonable under the Fourth Amendment. The Court of Appeals reversed the District Court's holding that seizure of e-mails by Yahoo personnel from Yahoo's servers violated 18 U.S.C. § 3105 and Minnesota statutes, and thus the Fourth Amendment.

See, story titled "8th Circuit Holds 4th Amendment Does Not Require Presence of Officer at ISP Searches" in TLJ Daily E-Mail Alert No 552, November 19, 2002.

The EPIC argues that the opinion of the three judge panel of the Court of Appeals "entirely fails to account for the fact that the justification for having a search performed by someone other than a police officer is distinct from and does not merit removing the requirement that an officer be present to serve the warrant. The procedural requirement that an officer be present to serve a warrant, established by statute and upheld by the district court, is necessary to prevent encroachment upon well-established Constitutional protections. The opinion of the Eighth Circuit panel essentially creates a regime in which a police officer presence has been eliminated from the warrant process, in which an individual's privacy can be invaded simply by turning on a fax machine."
Jury Acquits ElcomSoft in DMCA Anticircumvention Case
12/17. A jury of the U.S. District Court (NDCal) returned a verdict of not guilty in the criminal case brought by the U.S. Attorneys Office for the Northern District of California against ElcomSoft. The government charged the company with criminal violation of the anti-circumvention provisions of the Digital Millennium Copyright Act (DMCA).

Adobe Systems makes the eBook Reader, a program which can read books in an electronic format named eBook. The program is downloadable at Adobe's web site. Users can then purchase encrypted electronic books in eBook format from online bookstores, such as Amazon.com, and read them with the eBook Reader. The books are encrypted to protect copyright interests. ElcomSoft made a commercial software product named Advanced eBook Processor that enables people to copy and read these electronic books without paying. This program circumvents the Adobe Acrobat eBook Reader by removing all limitations on an eBook purchaser's ability to copy, distribute, and print eBooks.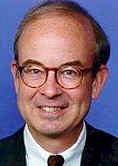 Rep. Rick Boucher (D-VA) (at right), a leading critic of the DMCA in Congress, stated that "While this jury had the good judgment not to convict ElcomSoft for advancing a technology that could be used in lawful ways, a future jury in another similar case may reach a different decision. The threat of civil liability and potential federal criminal liability under the overreaching DMCA is all too real and broadly will inhibit the willingness of companies to introduce technology which will facilitate the exercise of fair use rights but which also could be used to facilitate piracy."
Rep. Boucher is the sponsor, along with Rep. John Doolittle (R-CA), of the Digital Media Consumers' Rights Act of 2002, a bill that would, among other things, amend Section 1201 of the DMCA to provide that the only time the act of circumvention is prohibited is when the purpose of the circumvention is to infringe a copyright. See, TLJ story titled "Reps. Boucher and Doolittle Introduce Digital Media Consumer Rights Act", October 3, 2002.
Rep. Boucher added that "The Digital Media Consumers' Rights Act, the legislation that I have introduced which would enable manufacturers to introduce multipurpose technology as long as it is capable of substantial non-infringing use, is needed and will go forward."
State Department Official Addresses Trans-Atlantic Trade
12/9. Anthony Wayne, Assistant Secretary for Economic and Business Affairs, gave an upbeat speech in Athens, Greece, titled "The U.S. and the EU Today: Trade and Economic Issues in the Trans-Atlantic Relationship". He stated that "The reality is that on economic policy as well as on foreign policy, the U.S. and the EU collaborate on far more than we fight."

He cited the Information Technology Agreement as an example. He stated that "The convergence of our trade interests at times manifests itself in trade liberalizing initiatives from the private sectors on both sides of the Atlantic. My favorite is the Information Technology Agreement, which was a joint initiative of the U.S. and European IT sectors together, asking governments to eliminate duties and quotas hampering trade and innovation in this fast-growing (or formerly fast-growing) sector. The ITA initially caught us by surprise in government, but when we looked at it we said why not? In all, nearly 30 countries joined us in 1995 in eliminating duties on IT and networking equipment, and the laptop in your bag probably became more affordable as a result." (Parentheses in original.)

He stated that the "U.S.-EU antitrust cooperation is ongoing, substantive and effective."

He also said that "President Bush made a firm commitment to get Congressional support to change the Foreign Sales Corporation tax provisions. In light of this commitment, mirrored by key congressional leaders, the EU decided not to use, for now, its WTO authorization to retaliate against us."

He also offered recommendations for policies that are "necessary for restoring more vigorous and lasting economic growth", including "Lowering barriers to trade", "Promoting high-tech investments for productivity enhancement", and "Freer transmission of technological innovations".
Wednesday, December 18
1:00 PM. The Federal Trade Commission (FTC) will hold a press conference "to announce a consumer protection initiative". See, FTC notice. Location: Room 432, FTC HQ, 600 Pennsylvania Ave., NW.

Deadline to submit comments to the FCC regarding AT&T's petition for declaratory ruling that its phone to phone Internet protocol telephony services are exempt from access charges. AT&T filed the petition on October 18, 2002. This is WC Docket No. 02-361. For more information, contact Kathy O'Neill at 202 418-1520 or Julie Veach at 202 418-1558. See, FCC notice [4 pages in PDF].
Thursday, December 19
Deadline for the FCC to rule on SBC's Section 271 application with the FCC to provide in region interLATA service in the state of California. This is WC Docket No. 02-306. See, FCC notice [PDF].

Deadline for the FCC to rule on BellSouth's Section 271 application with the FCC to provide in region interLATA service in the states of Florida and Tennessee. This is WC Docket No. 02-307. See, FCC notice [PDF].

1:00 - 4:00 PM. The U.S. Patent and Trademark Office (USPTO) will host a roundtable meeting. The USPTO has offered two descriptions of the purpose of this meeting. It stated in an October 28 notice in the Federal Register that the meeting will address small business views on foreign patent challenges. It stated in a December 9 notice that the meeting will address harmonization of patent laws. This roundtable, along with two others in Los Angeles and Chicago, are being held pursuant to a recommendation contained in a General Accounting Office (GAO) report [PDF] titled "Federal Action Needed to Help Small Businesses Address Foreign Patent Challenges". This report was released on August 22, 2002. See also, story titled "GAO Reports Foreign Patent Challenges Facing Small Businesses" in TLJ Daily E-Mail Alert No. 497, August 23, 2002. December 19 is also the deadline to submit written comments. To make reservations to attend, contact Velica Steadman at 703 305-9300 or velica.steadman@uspto.gov. Location: Crystal Park 2, 2121 Crystal Drive, Arlington, VA.
Friday, December 20
Deadline to submit comments to the Office of the U.S. Trade Representative (USTR) regarding its proposed free trade agreement (FTA) negotiations with Botswana, Lesotho, Namibia, South Africa and Swaziland. The proposed negotiations will address, among other things, electronic commerce, intellectual property rights (IPR), and access to telecommunications markets. See, notice in Federal Register, November 15, 2002, Vol. 67, No. 221, at Pages 69295 - 69297. See also, letter [PDF] from USTR Robert Zoellick to Sen. Robert Byrd (D-WV).
Tech Crime Report
12/11. The U.S. District Court (NDCal) sentenced Gary Jones to 46 months in prison for wire fraud in violation of 18 U.S.C. § 1343. Jones worked as a regional sales representatives in the Fairfax, Virginia office of Sagent Technology, a Mountain View, California company that makes business intelligence software. Jones received approximately $428,383 in commission and bonus payments to which he was not entitled by reporting sales to government agencies that did not take place. See, USAO release.

12/16. The U.S. Court of Appeals (8thCir) issued its unpublished opinion [6 pages in PDF] in USA v. Easton, affirming the conviction of a Gateway employee and his wife for mail fraud in violation of 18 U.S.C. § 1346, and conspiracy in violation of 18 U.S.C. § 371.

12/17. The U.S. District Court (NDTex) unsealed an indictment that was returned by a grand jury on November 20, 2002 against Clayton Fuchs, Waldrick Lemons, Stephen Thompson, Robert Ogle, Kenneth Speak, and Eugene Gonzales in connection with the operation of a web based pharmacy and the distribution of hydrocodone, a controlled substance. The U.S. Attorneys Office (USAO) stated in a release that Fuchs, a pharmacist who was licensed in the state of Texas, was the owner or operator of Friendly Pharmacy, a web based pharmacy. The USAO further stated that Thompson, Ogle, and Speak are doctors who wrote prescriptions for hydrocodone without face to face contact with customers. Fuchs is charged with conspiracy to distribute a controlled substance in violation of 21 U.S.C. § 846, operating a continuing criminal enterprise in violation of 21 U.S.C. § 848, and money laundering in violation of 18 U.S.C. §§ 1956 and 1957. The doctors are charged with conspiracy to distribute a controlled substance.

12/16. The U.S. District Court (CDCal) sentenced Mohamad Mostafa to 44 months in a federal prison for his involvement in a conspiracy to sell counterfeit baby formula. He was previously convicted of conspiracy, misbranding food after being held for sale in interstate commerce, and trafficking in counterfeit goods. He had fled the U.S. in 1995, and was not arrested until 2001. See, USAO release. This was not a technology related crime. However, this matter was frequently cited by proponents of legislation that would have amended the Lanham Act to prohibit the removal or alteration of product identification codes. See, for example, HR 2100 (106th Congress), sponsored by Rep. Bob Goodlatte (R-VA) and Rep. Zoe Lofgren (D-CA). See also, Summary of HR 2100: The Antitampering Act of 2000. This legislation would have created an additional quasi intellectual property remedy that would have been available to producers of tech products -- not just baby formula makers. However, the bill did not become law.
People and Appointments
12/17. Nicholas Calio resigned from his position as President Bush's congressional liaison, effective January 10, 2003. See, statement by President Bush.

12/17. Kate Whitman was named Communications Director for Rep. Chris Cox (R-CA). Rep. Cox is a member of the House Commerce Committee, and its Telecom and Internet Subcommittee. He is also Chairman of the Republican's House Policy Committee.

12/17. Six board members of WorldCom resigned: John Sidgmore, Carl Aycock, Max Bobbitt, Francesco Galesi, Gordon Macklin, and Bert Roberts. The board is now reduced to Michael Capellas, Nicholas Katzenbach, Dennis Beresford, and C.B. Rogers.
More News
12/17. The Maryland Public Service Commission (PSC) announced that it would support Verizon's application to the Federal Communications Commission (FCC) to offer in region interLATA services in the state of Maryland. William Roberts, President of Verizon Maryland, stated in a release that "We will move forward quickly to make our case for Verizon long distance to the Federal Communications Commission."

12/17. The U.S. Court of Appeals (9thCir) issued its order [2 pages in PDF] that the case Kyocera Corporation v. Prudential Bache be reheard by the Ninth Circuit en banc.

12/17. The Copyright Office published a notice in the Federal Register containing final regulations adjusting the royalty rates and terms, pursuant to 17 U.S.C. § 118, for the noncommercial educational broadcasting compulsory license for the period 2003 through 2007. These rules take effect on January 1, 2003. See, Federal Register, December 17, 2002, Vol. 67, No. 242, at Pages 77170 - 77173. For more information, contact David Carson (General Counsel) or William Roberts (Senior Attorney, CARP) at 202 707-8380.
About Tech Law Journal
Tech Law Journal publishes a free access web site and subscription e-mail alert. The basic rate for a subscription to the TLJ Daily E-Mail Alert is $250 per year. However, there are discounts for entities with multiple subscribers. Free one month trial subscriptions are available. Also, free subscriptions are available for law students, journalists, elected officials, and employees of the Congress, courts, and executive branch, and state officials. The TLJ web site is free access. However, copies of the TLJ Daily E-Mail Alert and news items are not published in the web site until one month after writing. See, subscription information page.

Contact: 202-364-8882; E-mail.
P.O. Box 4851, Washington DC, 20008.
Privacy Policy
Notices & Disclaimers
Copyright 1998 - 2002 David Carney, dba Tech Law Journal. All rights reserved.