EU Releases Report on US Barriers to Trade
11/21. The European Commission released a report [PDF] titled "Report on United States Barriers to Trade and Investment". The report states that the U.S. imposes barriers to trade that disadvantage EU companies in a wide range of areas. Several of these barriers affect technology sectors, such as intellectual property laws (which fail to protect moral rights of authors, allow a first to invent defense to patent infringement, and allow a homestyle exemption), the encryption export rule, international tax policy (FSC/ETI regime), and technical barriers (such as state regulations and labeling rules).

This is the 18th such report. It was written by the Market Access Unit of the Directorate General for Trade in cooperation with the Delegation of the European Commission in Washington DC.

"Despite the significant co-operative efforts undertaken, a considerable number of impediments, ranging from more traditional tariff and non-tariff barriers, to differences in the legal and regulatory systems still need to be tackled", the report states. "One of the most disquieting aspects of US policy is that domestic pressure to adopt protectionist measures appears to be stronger than willingness to seek internationally agreed solutions. The poor US record of ``prompt compliance"" of WTO Dispute settlement recommendations, and the actions recently taken on steel and agriculture, illustrate this."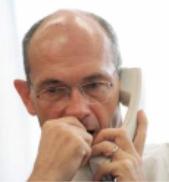 EU Trade Commissioner Pascal Lamy (at right) stated in a release summarizing the report that "Tackling bilateral trade obstacles is essential to transatlantic confidence building. It is therefore important to advance in the Positive Economic Agenda adopted at the EU-US summit in May 2002."
Copyright: Moral Rights. The report identifies several barriers to trade based in U.S. copyright law. First, it complains about the U.S. failure to protect the moral rights of authors. The report states that "Despite the unequivocal obligation contained in Article 6bis of the Berne Convention, to which the US acceded in 1989, to make ``moral rights"" available for authors, the US has never introduced such rights and has repeatedly announced that it has no intention to do so in the future. It is clear that while US authors benefit fully from moral rights in the EU, the converse is not true, which leads to an imbalance of benefits from Berne Convention membership to the detriment of the European side. It is noted that the US has ratified and implemented the World Intellectual Property Organisation (WIPO) Copyright Treaty and the WIPO Performances and Phonograms Treaty. Adherence to these Treaties by the US requires legislation on moral rights at least for performers."
In another matter, Professor Uma Suthersanen gave a lecture titled "Copyright and Human Rights" at the George Washington University Law School in Washington DC on November 21. She addressed moral rights law in the UK and EU. However, TLJ does not quote from her lecture or 64 page paper, because of a "do not quote or distribute" request. (Persons interested in this paper may wish to contact Suthersanen at the Queen Mary Intellectual Property Research Institute in London, at +44 (0)20 7882 5923 or u.suthersanen@qmul.ac.uk, or the event organizer, Professor Robert Brauneis, at rbraun@main.nlc.gwu.edu or 202 994-6138.)
Copyright: Homestyle Exemption. Second, the report complains about 17 U.S.C. § 110(5), which provides for a homestyle exemption to an author's exclusive rights -- that is, playing of homestyle radios and TVs in bars, stores and restaurants without payment of royalties. The report states that this "practice has caused a serious deprivation of income to EU right-holders, as a large number of commercial establishments do not pay any royalty fees. Moreover, the incomplete copyright protection in the US has broader economic effects negatively affecting the overall position of authors on the US market."
Patent: First to Invent Defense. The report also states that "the ``first-to-invent"" principle governing US patent registration continues to create considerable interface problems for EU companies, not to speak of the financial effects of high administrative and litigation costs in patent matters." This principle was added to the Patent Act by the American Inventors Protection Act of 1999.
Encryption Related Barriers. The report also finds fault with the Department of Commerce's (DOC) Bureau of Industry and Security's (BIS) encryption export rule, which was liberalized in 2000. The report states that "This new rule could pose potential problems such as a different treatment for use by government bodies, Internet and telecommunications service providers for which existing or new restrictions apply. The notion of ``US subsidiaries"" in Section 740.17 could create a competitive disadvantage for European firms based in the US (especially for the development of new products), as they will have their products ``technically reviewed"". Furthermore, a ``supplementary information"" provision is required for foreign companies to apply for Encryption Licensing Arrangements (ELAs) in order to obtain treatment equivalent to that extended to foreign subsidiaries of US parent companies. The generalised introduction of the technical review of encryption products above a certain key length in advance of sale creates a difficulty for the European industry for cases of re-export."
The EC report continues that "The newly created rules applicable to retail encryption commodities and software, in particular the eligibility criteria (functionality, sales volume, distribution methods, ability to modify products and the level of support by the supplier), will probably be subject to divergent interpretations. The effect of the Cryptography Note, as introduced in the Wassenaar Arrangement, is reduced by the US authorities through the introduction of two new requirements: ``crypto functionality should not be modified or customised"" and ``the items cannot be network infrastructure products such as high end routers or switches designed for large volume communications"". The latter items still need to be licensed."
It concludes that "The practical effects of this remain to be seen. A combination of the continuing constraints on the export of strong encryption products and on the interoperability of systems employing such technology inhibits not only trade in encryption products but also, more importantly, the effective growth of e-commerce. Moreover, many modern encryption techniques are patented and licenses may be required to allow sales of European products in the US. Thus, significant barriers to international trade in encryption products without key recovery continue to exist." (Parentheses in original.)
Tariff Barriers on Optical Fiber and Computer Tubes. The report states that "With regard to information technology (IT) products, the Information Technology Agreement (ITA) providing for the complete elimination of tariffs by the year 2000 on a large number of products was implemented as of July 1997. The main elements of the new US tariff structure eliminate tariffs on all semiconductors, computers, computer peripherals and computer parts, electronic calculators, telecommunication equipment, electronic components (capacitors, resistors, printed circuits), semiconductor testing and manufacturing equipment and certain consumer electronic items. Although tariffs on optical fibre cables were eliminated under the ITA, the US refused to do the same for optical fibres on which they maintain a rather substantial protection. Tubes for computer monitors are excluded also. Attempts to broaden the scope and coverage of products of the ITA in the form of the ITA II have so far failed." (Parentheses in original.)
The report also complains about some of the more obvious, though not technology related, barriers to trade, such as the Byrd Amendment, the 2002 farm act, and restraints on steel imports.
Zoellick Discusses Trade in the Phillipines
11/21. U.S. Trade Representative (USTR) Robert Zoellick participated in a press conference at the meeting of ASEAN Economic Ministers in Manila, The Philippines. See, transcript.

He stated that "the next step would be, before having a free trade agreement, would be to have a bilateral trade investment framework agreement to lay the groundwork and to work through some of the issues and explore on both sides the degree of interest. We have TIFA's with the Philippines, Thailand and Indonesia and our friends from Brunei have expressed an interest in developing one."

He also again stated that not being on the intellectual property watch list is not a prerequisite for a free trade agreement (FTA) with the U.S. He stated that "We don't have a list of prerequisites ... we actually have a free trade agreement with Israel and Israel is on our watchlist. So there's no prerequisite. And we're negotiating free trade agreements with 34 countries in the western hemisphere and many of them are on the watchlist."

He also stated that "we're not saying that every trade agreement has to look like the one with Singapore". The U.S. and Singapore announced an agreement in substance for an FTA earlier this week.
DOJ and Microsoft Pick Settlement Watchers
11/21. The Department of Justice (DOJ) filed a motion with the U.S. District Court (DC) in the antitrust case, USA v. Microsoft, requesting that Harry Saal and Franklin Fite be appointed Members of the Technical Committee, as provided in in Section IV of the Court's Final Judgment.

The DOJ selected Saal. Microsoft selected Fite. The DOJ, the settling states, and Microsoft, all agree to both appointments.

The DOJ described Saal's background in its Memorandum in Support. It stated that "Saal has extensive experience in a variety of senior management and technical positions with both "start-ups" and large technology firms. Most notably, he was founder and Chief Executive Officer of Network General Corporation (now Network Associates, Inc.), which was the first company dedicated to network diagnostics, as well as founder of Nestar Systems, Incorporated, which was one of the first companies to specialize in local area network systems for personal computers." (Parentheses in original.)

The DOJ also stated that Fite "previously was employed as a supervisor for the Software Process Laboratory at AT&T Bell Laboratories, and also worked for Microsoft from 1992 to 2000 as a Director for the Windows CE Operating System and a General Manager for the Windows CE Platforms. Most recently, Mr. Fite served as President and Chief Technology Officer of Nimble Technology, a ``start-up"" enterprise software company that develops and sells XML-based data integration products."
Thanksgiving Publication Schedule
The Tech Law Journal Daily E-Mail Alert will not be published on Wednesday, November 27, Thursday, November 28, or Friday, November 29.
Friday, November 22
Deadline to submit comments to the FCC regarding its ultrawideband report [110 pages in PDF] titled "Measured Emissions Data For Use In Evaluating The Ultra-Wideband (UWB) Emissions Limits in the Frequency Bands Used By The Global Positioning System". See also, FCC public notice [3 pages in PDF]. The report was prepared by Stephen Jones of the FCC's Office of Engineering and Technology. He can be contacted at 301 362-2054 or SKJones@fcc.gov. This is ET Docket No. 98-153.

DEADLINE EXTENDED TO DECEMBER 9. Deadline to submit comments to the The FCC in response to its requests for comments regarding whether to revise, clarify or adopt any additional rules in order to more effectively carry out Congress's directives in the Telephone Consumer Protection Act of 1991 (TCPA). See, notice in the Federal Register. See, notice of extension [PDF].

Deadline to submit a request to participate in roundtable meetings hosted by the U.S. Patent and Trademark Office (USPTO) regarding small business views on foreign patent challenges. The USPTO is seeking comments, and holding roundtable meetings, pursuant to a recommendation contained in a General Accounting Office (GAO) report [PDF] titled "Federal Action Needed to Help Small Businesses Address Foreign Patent Challenges". This report was released on August 22, 2002. See also, story titled "GAO Reports Foreign Patent Challenges Facing Small Businesses" in TLJ Daily E-Mail Alert No. 497, August 23, 2002. See, notice in the Federal Register, October 28, 2002, Vol. 67, No.208, at Pages 65786 - 65787.
Monday, November 25
Deadline to submit comments to the The National Telecommunications and Information Administration (NTIA) regarding the product recall notices exception to the Electronic Signatures in Global and National Commerce (E-SIGN) Act. The Act provides, at §101, for the acceptance of electronic signatures in interstate commerce, with certain enumerated exceptions. §103 of the Act provides that "The provisions of section 101 shall not apply to ... (2) any notice of ... (D) recall of a product, or material failure of a product, that risks endangering health or safety". The Act also requires the NTIA to review, evaluate and report to Congress on each of the exceptions. See, notice in the Federal Register.
Tuesday, November 26
2:00 - 4:00 PM. The Bureau of Industry and Security's (BIS) National Infrastructure Advisory Council (NIAC) will hold a partly open, and partly closed, meeting. The NIAC advises the President on the security of information systems for critical infrastructure supporting other sectors of the economy, including banking and finance, transportation, energy, manufacturing, and emergency government services. The agenda of this meeting includes deliberation regarding comments received on the draft document titled "National Strategy to Secure Cyberspace". (Comments were due by November 18.) The scheduled speakers include Richard Davidson (Director of NIAC), Richard Clarke, and Kenneth Juster (Director of BIS). For more information contact Eric Werner at 202 482-7470. See, notice in the federal register. Location: Truman Room, White House Conference Center, 726 Jackson Place, NW.
Wednesday, November 27
The Tech Law Journal Daily E-Mail Alert will not be published, for a Thanksgiving break.
Thursday, November 28
Thanksgiving Day. The FCC will be closed. The TLJ Daily E-Mail Alert will not be published.
Friday, November 29
The TLJ Daily E-Mail Alert will not be published.

Deadline to submit comments to the Commerce Department's Bureau of Industry and Security (BIS), formerly known as the Bureau of Export Administration (BXA), in response to its request for comments on its foreign policy based export controls set forth in the Export Administration Regulations (EAR). This pertains to, among other things, high performance computers and encryption products. See, notice in the Federal Register, September 27, 2002, Vol. 67, No. 188, at Pages 61047 - 61049.
SBC Offers UNE Proposal to FCC
11/18. SBC Communications representatives met with Federal Communications Commission (FCC) officials to propose the "Establishment of a two year transitional wholesale offering for serving residential customers that is functionally equivalent to the UNE-P at a rate of $26 per month. CLECs could migrate new residential customers under this wholesale offering during the transition period for a non-recurring charge of $10.00. Existing UNE-P customers migrated to $26 rate over twelve months." See, notice of ex parte communication [PDF].

SBC further stated that "Upon the effective date of the Triennial Review Order, ILECs would no longer be required to provide UNE-P to serve business customers. Resale, as well as facilities based competition utilizing unbundled loops, would remain available. Parties would remain free to negotiate business to business facilities leasing arrangements."

SBC President William Daley stated in a release that "We have offered to the Commission a reasonable framework that will help bring certainty back into the market, establishes a healthy model for sustainable competition and which promotes investment in the nation's telecom infrastructure."

CompTel opposed the proposal. It stated in a release that "SBC's UNE transition proposal should be rejected by policymakers. It is a clear attempt by SBC to remonopolize the local phone market. SBC's proposal would lead to higher prices for consumers and pre-empt state regulatory authority to determine the appropriate price competitors must pay to access key parts of the public network."

The Consumer Federation of America stated in a release that "This price is nearly double the price set in many states like New York and Illinois where real local phone competition is just beginning to flourish. In the 1996 Telecommunications Act, Congress recognized that state regulators are best positioned to determine local market conditions and to set network availability and pricing. The FCC should not usurp state regulator's authority just as consumers are beginning to see the benefits of local phone competition."
About Tech Law Journal
Tech Law Journal publishes a free access web site and subscription e-mail alert. The basic rate for a subscription to the TLJ Daily E-Mail Alert is $250 per year. However, there are discounts for entities with multiple subscribers. Free one month trial subscriptions are available. Also, free subscriptions are available for law students, journalists, elected officials, and employees of the Congress, courts, and executive branch, and state officials. The TLJ web site is free access. However, copies of the TLJ Daily E-Mail Alert and news items are not published in the web site until one month after writing. See, subscription information page.

Contact: 202-364-8882; E-mail.
P.O. Box 4851, Washington DC, 20008.
Privacy Policy
Notices & Disclaimers
Copyright 1998 - 2002 David Carney, dba Tech Law Journal. All rights reserved.