District Court Excludes Plaintiffs' Expert Testimony in Cell Phone Brain Cancer Case
9/30. The U.S. District Court (DMD) issued an opinion [27 pages in PDF] in Newman v. Motorola, a lawsuit against various cellular service providers and equipment manufacturers seeking damages for cancer alleged to be caused by cell phones. The District Court granted the wireless industry defendants' motion to exclude the expert testimony of the plaintiff, pursuant to Rule 702 of the Federal Rules of Evidence (FRE). The plaintiffs wanted to have their expert testify that cell phones cause brain cancer. The District Court excluded this testimony, on the grounds that is not reliable.
---
The opinion is merely an evidentiary ruling. However, it may have the effect of determining the outcome of this case, and thus remove a huge potential financial liability from the wireless industry.
---
The opinion is an analysis of FRE 702 and court precedent, particularly the Supreme Court's opinion in Daubert v. Merrell Dow Pharmaceuticals, 509 U.S. 579 (1993). The District Court held that "When testimony concerning scientific, technical or other specialized knowledge is offered in support of a party's claim, the trial judge must ensure under Rule 702 of the Federal Rules of Evidence that any such testimony is ``not only relevant, but reliable.´´" (Citing Daubert.) The District Court concluded that "no sufficiently reliable and relevant scientific evidence in support of either general or specific causation has been proffered by the plaintiffs".
---
The District Court further wrote that the plaintiffs' proffered expert witness testimony regarding causation has "not gained general acceptance in the scientific community, as demonstrated by the numerous national and international scientific and governmental published reports finding no sufficient proof that use of handheld cellular phones causes human brain cancer, and by the array of established, experienced, and highly credentialed experts called to testify by the defense."
---
The District Court further issued an Order granting the wireless industry defendants' motion to exclude the plaintiffs' expert witness testimony, and denying the plaintiffs' motion to exclude the defendants' expert witness testimony.
House DOJ Authorization Bill Includes Distance Learning Provisions
9/26. The House passed HR 2215, the 21st Century Department of Justice Appropriation Authorization Act, by a vote of 400-4. The bill includes amendments to the Copyright Act to facilitate distance learning. These provisions are also known as the TEACH Act.
---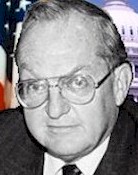 Rep. Howard Coble (R-NC), the outgoing Chairman of the House Judiciary Committee's (HJC) Courts, Internet and Intellectual Property Subcommittee, said during the floor debate that "This conference report contains intellectual property provisions which are very significant, such as PTO reauthorization; the patent reexamination reform proposal; intellectual property technical amendments; the TEACH Act, regarding the distance education program; and the Madrid protocol implementation concerning the international registration of trademarks. Our subcommittee of the Committee on the Judiciary, Mr. Speaker, has worked a long time on these matters, and in the case of the Madrid protocol for 8 years. This is much needed reform that will benefit the intellectual property owners of the intellectual property community, and the American public as well."
---
Rep. Tammy Baldwin (D-WI), focused on the distance learning bill. She said that "The bill includes the Technology Education and Copyright Harmonization Act, also known as the TEACH Act. The TEACH Act extends the current exemption of educational use of copyrighted materials to distance learning. This will allow our schools, colleges, and universities to expand educational opportunities through new technology. Copyright holders and our educational institutions worked hard to develop this compromise language."
---
On July 17, 2002, the House Judiciary Committee approved S 487, the Technology, Education, and Copyright Harmonization Act of 2001 (TEACH Act), without amendment, by a unanimous voice vote. The Senate passed the bill on June 7, 2001. This bill amends copyright law to extend the exemption for distance learning to cover the Internet and other digital delivery media.
---
Congress amended copyright law in 1976 to create the distance learning exemption. At that time, the new technology at issue was analog closed circuit TV. That statute did not reference the Internet. Also, the 1976 law did not address the copying of files from one computer to another that is an inherent part of the operation of the Internet. The TEACH Act addresses these concerns.
---
The TEACH Act has had a long history. First, the Congress recognized the possible need to update the distance learning exemption when it passed the Digital Millennium Copyright Act (DMCA) in 1998. Section 403 of the DMCA directed the Copyright Office to conduct a study on distance education. It issued a report that recommended that the Congress pass legislation. The first version of S 487, introduced by Sen. Patrick Leahy (D-VT) and Sen. Orrin Hatch (R-OR) on March 7, 2001, was an embodiment of these recommendations.
---
However, copyright holders were concerned that the original version of the bill would facilitate theft of intellectual property. Hatch and Leahy then instructed interested groups to negotiate compromise language that would address the concerns of property owners. Various groups did just that, and Leahy and Hatch amended the bill to reflect this agreement. The House Judiciary Committee delayed its passage of the bill, in part because of efforts to extend the exemption of the bill to certain activities by libraries.
---
The bill may benefit rural schools with dispersed students bodies, colleges that are offering online courses to distant students, and busy adults who cannot attend their brick and mortar classroom sessions. The bill may also facilitate a shift from face to face classroom based models of education to online teaching models.
---
The TEACH Act is included as Section 13301 of the Conference Report on HR 2215, which was published in the Congressional Record on September 25, 2002, at pages H6586 - 6649. See also, HJC release and HJC summary of the conference report on HR 2215.
NTIA Announces PTFP Grants, Including Distance Learning Grant
9/30. The National Telecommunications and Information Administration (NTIA) announced that it will give away $36 Million in Public Telecommunications Facilities Program (PTFP) grants. Most of the money will go to public broadcast television stations. See, release.
---
One project at the University of California at San Diego, which will receive $130,394, will "develop an Internet based distance learning system". The NTIA stated that "The project will purchase four portable video production systems, each capable of recording and streaming instructional programming live over the Internet, and editing equipment that would permit the incorporation of these materials into web based courses." See, NTIA summary of funded distance learning projects.
6th Circuit Rules in Michigan Bell v. BRE
9/30. The U.S. Court of Appeals (6thCir) issued its opinion in Michigan Bell Telephone v. BRE Communications, a dispute between an incumbent local exchange carrier (ILEC), a competitive local exchange carrier (CLEC), and a state public service commission, regarding special construction charges associated with unbundling or conditioning certain local telephone loops. The Appeals Court affirmed in part, reversed in part, and remanded.
2nd Circuit Rules on Adverse Inference Jury Instructions for Failure to Produce E-Mail
9/26. The U.S. Court of Appeals (2ndCir) issued its opinion in Residential Funding Corp. v. Degeorge Financial Corp., a case regarding what sanctions may be imposed upon a litigant who fails to timely produce either copies of e-mails, or backup tapes, that are responsive to discovery requests.
---
Residential Funding Corp. (RFC) and DeGeorge Financial Corp. (DFC) had a contract dispute. RFC filed a complaint in U.S. District Court, and DFC counterclaimed. Prior to trial DFC sought discovery from RFC, including e-mail. RFC continuously delayed in producing e-mail. DFC continuously sought backup tapes. RFC refused. DFC ultimately got damaged backup tapes containing nearly one million emails, just prior to the completion of the trial. Some email from the relevant time period was missing.
---
DFC sought an adverse inference jury instruction regarding unproduced email. The District Court refused, on the basis that RFC had not acted in bad faith or with gross negligence, and that DFC had not shown that the missing e-mails would have been favorable to its case. The jury returned a $96 Million verdict for RFC, and the Court entered judgment accordingly. DFC appealed.
---
The Court of Appeals vacated and remanded. It wrote, "We hold that (1) where, as here, the nature of the alleged breach of a discovery obligation is the non-production of evidence, a District Court has broad discretion in fashioning an appropriate sanction, including the discretion to delay the start of a trial (at the expense of the party that breached its obligation), to declare a mistrial if trial has already commenced, or to proceed with a trial with an adverse inference instruction; (2) discovery sanctions, including an adverse inference instruction, may be imposed where a party has breached a discovery obligation not only through bad faith or gross negligence, but also through ordinary negligence; (3) a judge's finding that a party acted with gross negligence or in bad faith with respect to discovery obligations is ordinarily sufficient to support a finding that the missing or destroyed evidence would have been harmful to that party, even if the destruction or unavailability of the evidence was not caused by the acts constituting bad faith or gross negligence; and (4) in the instant case, the District Court applied the wrong standard in deciding the DeGeorge entities' motion for sanctions."
---
The Appeals Court further wrote that on remand DFC "should be given an opportunity to renew its motion for sanctions, with the benefit of discovery -- including, but not necessarily limited to, reexamination of the back-up tapes and appropriate depositions of RFC's affiants -- and, if appropriate, an evidentiary hearing before the District Court. Upon consideration of any such motion, the District Court should vacate the judgment and order a new trial if DeGeorge establishes that RFC acted with a sufficiently culpable state of mind (as described above) and that DeGeorge was prejudiced by the failure to produce the e-mails. Presumably, DeGeorge would attempt to establish prejudice by pointing to specific e-mails that it would have used at trial; if so, the District Court should consider the likelihood that the newly produced e-mails would have affected the jury's verdict, in light of all of the other evidence adduced at trial."
GAO Reports on Spectrum Management
9/30. The General Accounting Office (GAO) released a report [77 pages in PDF] titled "Telecommunications: Better Coordination and Enhanced Accountability Needed to Improve Spectrum Management". The report reviews the history of government control of spectrum, the division of responsibilities among government entities, allocation of spectrum to users, and preparation for World Radio- communication (WRC) conferences. The report contains no new or novel findings. It concludes that the strategy of government planning agencies should be to "develop a strategy for establishing ... a plan".
---
The report notes that almost all spectrum has been allocated, and hence, "Current methods for allocating spectrum face difficulties".
---
It offers three further recommendations. First, with respect to WRC conferences, the relevant agencies should "prepare a report containing any needed recommendations for making improvements". Second, relevant agencies should "analyze the human capital needs of federal agencies for spectrum management". Finally, the Department of Commerce should "develop a strategy for enhancing its oversight of federal agencies' use of spectrum".
---
The report was prepared for Sen. Conrad Burns (R-MT), Sen. Ernest Hollings (D-SC), Sen. Daniel Inouye (D-HI), and Sen. John Kerry (D-MA). All are members of the Senate Commerce Committee, which oversees the Federal Communications Commission (FCC), which allocates spectrum used by the private sector, and the National Telecommunications and Information Administration (NTIA), which allocates spectrum used by the government, including military and public safety entities.
---
The Senate Commerce Committee will hold a hearing on the government's role in promoting the future of the telecommunications industry and broadband deployment on Tuesday morning, October 1.
---
The Cellular Telecommunications & Internet Association (CTIA) responded to the report. Tom Wheeler, its P/CEO, stated in a release that "The GAO's report confirms what CTIA has been saying for almost two years -- there is no national spectrum management strategy." The CTIA identifies several pressing matters, including making more spectrum available for Third Generation (3G) wireless services, making available spectrum currently used for analog television, resolving the NextWave / Auction 35 matter, and establishing a spectrum relocation fund.
About Tech Law Journal
Tech Law Journal publishes a free access web site and subscription e-mail alert. The basic rate for a subscription to the TLJ Daily E-Mail Alert is $250 per year. However, there are discounts for entities with multiple subscribers. Free one month trial subscriptions are available. Also, free subscriptions are available for law students, journalists, elected officials, and employees of the Congress, courts, and executive branch, and state officials. The TLJ web site is free access. However, copies of the TLJ Daily E-Mail Alert and news items are not published in the web site until one month after writing. See, subscription information page.

Contact: 202-364-8882; E-mail.
P.O. Box 4851, Washington DC, 20008.
Privacy Policy
Notices & Disclaimers
Copyright 1998 - 2002 David Carney, dba Tech Law Journal. All rights reserved.
Tuesday, October 1
The House will meet at 10:30 AM for morning hour and at 12:00 NOON for legislative business. No votes are expected before 6:30 PM. The House will consider numerous of measures under suspension of the rules, including HR 556, the Unlawful Internet Gambling Funding Prohibition Act, sponsored by Rep. James Leach (R-IA). See, Whip Notice.
---
9:30 AM. The Senate Commerce Committee will hold a hearings to examine the government's role in promoting the future of the telecommunications industry and broadband deployment. The scheduled witnesses include Reed Hundt (former FCC Chairman), Michael Price (Evercore Partners), Lawrence Lessig (Stanford University), Peter Huber (Manhattan Institute), and Craig Mundie (Chief Technical Officer of Microsoft). Location: Room 253, Russell Building.
---
10:00 AM. The House Commerce Committee's Subcommittee on Telecommunications and the Internet will hold a hearing titled "Recording Industry Marketing Practices: A Check-Up". Location: Room 2123, Rayburn Building.
---
10:00 AM. The House Government Reform Committee's Subcommittee on Technology and Procurement Policy will hold a hearing titled "Ensuring Coordination, Reducing Redundancy: A Review of OMB's Freeze on IT Spending at Homeland Security Agencies". Web cast. Location: Room 2154, Dirksen Building.
---
10:00 AM. The Senate Judiciary Committee will hold a hearing titled "Narrowing the Nation's Power: The Supreme Court Sides with the States". Sen. Charles Schumer (D-NY) will preside. The Committee has not yet released an agenda or witness list. Nevertheless, the scope of the hearing could include S 2031, the Intellectual Property Protection Restoration Act of 2002, a bill to stop states from evading liability for infringing intellectual property rights by asserting 11th Amendment immunity. Location: Room 226, Dirksen Building.
---
12:30 PM. U.S. Trade Representative (USTR) Robert Zoellick will give a luncheon address. Location: National Press Club, Ballroom, 529 14th St. NW, 13th Floor.
Wednesday, October 2
The House will meet at 10:00 AM for legislative business. The agenda includes several non tech related matters. See, Whip Notice.
---
8:00 AM. NueStar will host a press conference and breakfast titled ".USe-Gov Breakfast". For more information, contact Denise Henning at 571 434-5762. Location: Zenger Room, National Press Club, 529 14th St. NW, 13th Floor.
---
10:00 AM. The Senate Judiciary Committee will hold a hearing titled "Stopping Child Pornography: Protecting our Children and the Constitution". See, notice. Location: Room 226, Dirksen Building.
---
1:30 - 3:30 PM. The FCC's WRC-03 Advisory Committee Informal Working Group 7: Regulatory Issues and Future Agendas will meet. Location: Boeing Company, Arlington, VA.
Thursday, October 3
The House will meet at 10:00 AM for legislative business. The agenda includes several non tech related matters. See, Whip Notice.
---
10:00 AM - 12:00 NOON. The AEI Brookings Joint Center will host an event titled "High Stakes Antitrust: The Clinton Legacy". Location: Stein Room, Brookings Institution, 1775 Massachusetts Ave., NW.
---
1:00 - 3:00 PM. The FCC's Office of Engineering and Technology will host a tutorial titled "Free Space Optical Communications". FSO is the practice of transmitting information, or data by means of modulated beams of light through the atmosphere, rather than through fiber optical cables. John Schuster, CTO of Terabeam Corporation, will speak. See, notice [PDF]. Location: FCC, Commission Meeting Room (TW-C305), 445 12th Street, SW.
---
The George Mason University (GMU) Tech Center and the Federalist Society will host a one day conference on cyber crime. Registration is free, except for persons seeking CLE credit, who must pay $50. A continental breakfast and buffet lunch will be provided. See, notice. Location: GMU School of Law, 3301 Fairfax Drive, Arlington, VA.
Friday, October 4
Target adjournment date for the House and the Senate.
---
The House will meet at 9:00 AM for legislative business. The agenda includes several non tech related matters. See, Whip Notice.
---
9:30 AM. The U.S. Court of Appeals (DCCir) will hear oral argument in Seven Company Services, Inc. v. FCC, No. 01-1326. This is a petition for review of a final order of the FCC regarding 47 U.S.C. § 224 (Section 703 of the 1996 Act) and rates, terms and conditions of access for attachments by cable operators and telecommunications carriers to utility poles, ducts, conduits and rights of way. See, FCC order [78 pages in PDF in three parts: 1 | 2 | 3] titled "Consolidated Partial Order on Reconsideration", released on May 25, 2001. This in the proceedings titled "In the Matter of the Commission's Rules and Policies Concerning Pole Attachments" (CS Docket No. 97-98), and "In the Matter of the Implementation of Section 703(e) of the Telecommunications Act of 1996" (CS Docket No. 97-151). Judges Edwards, Rogers and Garland will preside. Location: 333 Constitution Ave., NW.
---
9:30 - 10:45 AM. Paul Gallant (Chair of the FCC's Media Ownership Working Group) will participate on a panel titled, "Media Ownership and the Public Interest: The Role of the FCC" at a Consumer Federation of America's conference on energy and communications regulation. Location: Radisson Barcelo Hotel.
---
12:15 PM. The FCBA's Wireless Committee will host a luncheon titled "Wireless Industry Consolidation: Is It Needed? Will It Happen?" The scheduled speakers are Chris Murphy (Consumers Union), Rudy Baca (Precursor Group), and Lauren Patrich (FCC Commercial Wireless Division). The price to attend is $15. RSVP to wendy @fcba.org. Registrations and cancellations due by 5:00 PM on October 1. Location: Sidley Austin, 1501 K Street, NW, Conference Room 6E.
Monday, October 7
The Supreme Court will return from its recess, which it began on June 28, 2002.
---
? THIS HEARING HAS BEEN NOTICED FOR BOTH OCTOBER 7 and 9. 10:00 AM. The House Commerce Committee's Subcommittee on Commerce, Trade, and Consumer Protection will hold a hearing titled "Telecommunications and Trade Promotion Authority: Meaningful Market Access Goals for Telecommunications Services in International Trade Agreements". Web cast. See, notice. Location: Room 2322, Rayburn Building.
---
12:00 NOON. The FCBA's Engineering and Technical Practice Committee will hold a brown bag lunch to discuss committee planning and priorities for the rest of the year. Location: Paul Hastings, 1299 Pennsylvania Ave., NW, 10th floor.
---
2:00 - 4:00 PM. The FCC will hold an en banc hearing on "the current state of the telecommunications sector and to discuss steps needed to restore its financial health". See, notice [PDF]. Location: FCC, Commission Meeting Room, 445 12th St., SW.
---
Extended deadline for the U.S. International Trade Commission (USITC) to complete its investigation titled "Certain Integrated Circuits, Processes for Making Same, and Products Containing Same". This is the USITC's Investigation No. 337-TA-450. See, notice in the Federal Register.