Rep. Sensenbrenner Introduces Bill to Delay Webcasting Royalty Rule
9/26. Rep. James Sensenbrenner (R-WI) introduced HR 5469, the Relief for Small Business Webcasters Act, a bill that would delay for six month the October royalty payment deadline pertaining to the webcasting of radio broadcasts. The Librarian of Congress released his webcasting rule in June. It is currently under review by the U.S. Court of Appeals (DCCir).

On June 20, 2002, the Librarian of Congress issued his final rule providing the terms for the statutory license for eligible nonsubscription services to perform sound recordings publicly by means of digital audio transmissions, also known as webcasting, pursuant to 17 U.S.C. § 114, and to make ephemeral recordings of sound recordings for use of sound recordings under the statutory license set forth in 17 U.S.C. § 112.

The Librarian followed the recommendations of the Register of Copyrights, rather than the CARP. The Librarian also released a summary stating that he "has accepted the recommendation of the Register of Copyrights and rejected the rates and terms recommended by a Copyright Arbitration Royalty Panel (CARP) ... The most significant difference between the CARP's determination and the Librarian's decision is that the Librarian has abandoned the CARP's two tiered rate structure of 0.14¢ per performance for ``Internet only´´ transmissions and 0.07¢ for each retransmission of a performance in an AM/FM radio broadcast, and has decided that the rate of 0.07¢ will apply to both types of transmission."

Webcasters have complained that the rates set in June are too burdensome. Broadcasters have argued that the royalty rates should be even higher.

Rep. Rick Boucher (D-VA) praised Rep. Sensenbrenner. He stated that "I want to commend the Chairman for taking this important step in averting the detrimental effects of the October 20th payment deadline. For thousands of Internet radio providers who are providing diverse musical programming to consumers via the Internet, the tortured webcasting CARP proceeding made real many of the obstacles in copyright law I have been actively trying to remedy. This is a necessary measure at this time for saving from certain shutdown thousands of small businesses and Internet radio webcasters who legally offer music listening services. I applaud the Chairman's introduction of this measure and urge my colleagues in the House and the Senate to act quickly and support this measure -- before Internet radio providers must pay a highly disputed retroactive royalty payment."
More New Bills
9/25. Rep. Judy Biggert (R-IL), Rep. Carolyn Maloney (D-NY), and others, introduced HR 5457, a bill to amend the Gramm Leach Bliley Act to exempt attorneys from the privacy provisions of that Act. The bill was referred to the House Committee on Financial Services.

9/25. Sen. Tim Johnson (D-SD) introduced S 3006, a bill pertaining to Internet gambling. It was referred to the Senate Judiciary Committee.
People and Appointments
9/24. Verizon named Kathryn Brown SVP for Public Policy Development and International Government Relations. She is currently a partner in the law firm of Wilmer Cutler & Pickering. She was previously Chief of Staff of the Federal Communications Commission (FCC) and Chief of the FCC's Common Carrier Bureau during the chairmanship of William Kennard. She will start at Verizon on October 15.
More News
9/26. Duane Ackerman, CEO of BellSouth, gave a luncheon speech to the Federal Communications Bar Association (FCBA). See, BellSouth release.

9/26. The General Accounting Office (GAO) released a report [147 pages in PDF] titled "Federal Trade Commission: Study Needed to Assess the Effects of Recent Divestitures on Competition in Retail Markets".

9/26. Securities and Exchange Commission (SEC) Chairman Harvey Pitt gave a speech at a Department of Justice (DOJ) Corporate Fraud Conference in which he discussed SEC enforcement actions and DOJ criminal prosecutions. He referenced matters pertaining to WorldCom, Xerox, and Homestore.com.

9/24. Kevin Clark, a former VP of Sales at Critical Path, plead guilty in U.S. District Court (NDCal) to insider trading in violation of 15 U.S.C. § 78j(b), 15 U.S.C. § 78ff(a), and 17 CFR 240.10b-5. See, USAO release.

9/26. The Securities and Exchange Commission (SEC) filed a civil complaint in U.S. District Court (SDNY) against David Myers, a former Controller and SVP of WorldCom, alleging that he participated in a fraud that inflated the company's earnings at the direction and with the knowledge of WorldCom's senior management. The complaint alleges 10(b) fraud, 17(a) fraud, 13(b) books and records and internal controls violations, and 13(a) reporting violations. See also, SEC release. The SEC also announced that Myers plead guilty to the criminal charges filed by the U.S. Attorney's Office for the Southern District of New York.
About Tech Law Journal
Tech Law Journal publishes a free access web site and subscription e-mail alert. The basic rate for a subscription to the TLJ Daily E-Mail Alert is $250 per year. However, there are discounts for entities with multiple subscribers. Free one month trial subscriptions are available. Also, free subscriptions are available for law students, journalists, elected officials, and employees of the Congress, courts, and executive branch, and state officials. The TLJ web site is free access. However, copies of the TLJ Daily E-Mail Alert and news items are not published in the web site until one month after writing. See, subscription information page.

Contact: 202-364-8882; E-mail.
P.O. Box 4851, Washington DC, 20008.
Privacy Policy
Notices & Disclaimers
Copyright 1998 - 2002 David Carney, dba Tech Law Journal. All rights reserved.
House Subcommittee Holds Hearing on State Impediments to E-Commerce
9/26. The House Commerce Committee's Subcommittee on Commerce, Trade and Consumer Protection held a hearing titled "State Impediments to E-Commerce: Consumer Protection or Veiled Protectionism?" The Subcommittee focused on three specific areas of e-commerce regulation: contact lenses, wine sales, and auctions.

Rep. Cliff Stearns (R-FL), the Chairman of the Subcommittee, presided. He stated that "It is essential that the growth of e-commerce is not stymied by laws and or regulation that were enacted or promulgated before the full scope of e-commerce was understood. Many of those state laws and regulations did and may still have important consumer protection objectives. However, it is imperative for the states to examine their laws and regulations that were intended to provide consumer protection but now hinder e-commerce."

After hearing from the panel of witnesses, Rep. Stearns (at right) stated that Congress should consider "preemption of state laws". Rep. Stearns is the sponsor of HR 2421, the Jurisdictional Certainty Over Digital Commerce Act. It would provide that "No State or political subdivision thereof may enact or enforce any law, rule, regulation, standard, or other provision having the force or effect of law that regulates, or has the effect of regulating, digital commercial transactions."
Rep. Charles Bass (R-NH) suggested that the Internet is inherently interstate, and hence, Congress is the only entity capable of regulating it.
Rep. Billy Tauzin (R-LA), the Chairman of the full Committee, did not participate in the hearing. However, he submitted a statement for the record in which he said that "We certainly must determine what kind of new consumer protections are needed for this digital economy. An example of this is the debate occurring in this Subcommittee over the issue of information privacy. We also must recognize that some consumer protections enacted long ago are not applicable for this new medium. Many laws on the books were designed under different circumstances for vastly different purposes, and can now threaten the development of e-commerce, with minimal or no offsetting benefit to consumers."
Rep. Edolphus Towns (D-NY), the ranking Democrat on the Subcommittee, spoke in support of state regulators. He first questioned why there were no representatives of states on the witness panel. (Rep. Stearns responded that many had been invited, but all refused to come.) Rep. Towns also questioned whether it is appropriate to sell contact lenses over the Internet.
Rep. Towns also spoke generally about Internet access and e-commerce. He said that "the digital divide is real", and that therefore "many people do not have the opportunity to participate in e-commerce". Rep. Towns was the only Democrat on the Subcommittee to participate in the hearing.
Tod Cohen of the auction website eBay said in his prepared statement that "sellers on eBay must charge prices that are competitive not just with other eBay sellers, but also with other on and offline retailers. Similarly, retailers in the traditional ``brick and mortar´´ world can no longer base their prices merely on what their local market dictates -- they must now consider the price that consumers will pay on eBay and at other Internet sites."
Cohen said that "Such price competition is great for consumers, but troubling to the entrenched monopolists and oligopolists that have been able to set prices unfairly for years without repercussion. E-commerce forces them to face an unpleasant prospect: competition. In order to prevent or ``manage´´ competition, these ``middlemen´´ have used their allies in state and local government to apply existing laws and regulations to Internet companies in a discriminatory manner and to enact laws and regulations that treat interstate e-commerce companies differently from offline intrastate companies. They justify these new, discriminatory barriers with spurious claims that e-commerce may harm consumers. Far too often, though, these claims simply seek to mask the fact that the middlemen are just trying to protect their ``turf.´´"
Rob Atkinson of the Progressive Policy Institute (PPI) presented the findings of a PPI study titled "Revenge of the Disintermediated: How the Middleman is Fighting E-Commerce and Hurting American Consumers". He stated in his prepared statement that "incumbent producers in a wide range of industries, including wine and beer wholesalers, auto dealers, travel agents, pharmacies, mortgage brokers, and others, are fighting against robust e-commerce competitors. The growth of laws and regulations many at the state level, that protect incumbent ``bricks and mortar´´ companies from e-commerce competitors is a major threat to the growth of e-commerce."
David Sloane of the American Vintners Association presented the case that many states' liquor laws constitute economic protectionism which is harming small wineries and consumers. See, prepared statement.
Rep. George Radanovich (R-CA) is both a member of the Subcommittee, and the owner of a small winery in California. He said that within California, where wine may be sold over the Internet, "there is no sign of abuse" by underage drinkers.
Joe Zeidner of 1-800- CONTACTS argued the case against state regulation of the sale of contact lenses over the Internet. See, prepared statement.
Ed Cruz, Director of the Federal Trade Commission's (FTC) Office of Policy Planning, also testified. He presented the prepared statement of the FTC.
Cruz addressed, among other things, the FTC's prior action with respect to contact lenses. On March 27, 2002, the FTC filed a comment with the State of Connecticut regarding the sale of disposable replacement contact lenses over the Internet. The FTC wrote that "requiring stand alone sellers of replacement contact lenses to obtain Connecticut optician and optical establishment licenses would likely increase consumer costs while producing no offsetting health benefits" and "serve as a barrier to the expansion of Internet commerce". See also, story titled "FTC Backs Internet Sales of Contact Lenses" in TLJ Daily E-Mail Alert No. 399, March 29, 2002.
The FTC will conduct its own three day workshop on October 8-10 on certain types of regulatory barriers to e-commerce. See, FTC notice.
Greenspan Addresses Computing, Communications, and Financial Services
9/26. Federal Reserve Board Chairman Alan Greenspan traveled to London to receive an honorary knighthood from the Queen. He gave several speeches on September 25 in which he reflected upon, among other things, the impact of new computing and communications technologies on financial services, institutions, globalization, and regulation.

Greenspan stated in a speech titled "Regulation, Innovation, and Wealth Creation" to the Society of Business Economists (SBE) in London that "we can see on the horizon vast new means of communicating and computing, practical applications of advances in biotechnology, and doubtless many other innovations."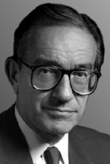 He added, "a half century from now, the goods and services that we produce and consume will, to a significant extent, reflect applications of insights not yet formed or even imagined. Could the residents of sophisticated eighteenth century London, prior to Sir William Herschel's demonstration of invisible radiation, even contemplate the existence of radio waves that would reach around the world? I still have trouble grasping how the shortwave transmissions of the BBC travel thousands of miles to find their way to my bedroom at night to be picked up by my transistor shortwave radio."
Greenspan stated in a speech titled "World Finance and Risk Management" at Lancaster House in London that "Financial derivatives, more generally, have grown at a phenomenal pace over the past fifteen years. Conceptual advances in pricing options and other complex financial products, along with improvements in computer and telecommunications technologies, have significantly lowered the costs of, and expanded the opportunities for, hedging risks that were not readily deflected in earlier decades."
Greenspan also said in his SBE speech that "Owing to persistent advances in information and computing technologies, the structure of our financial institutions is continuously changing, I trust for the better. But that evolution in financial structure has also meant that supervision and regulation must be continually changing in order to respond adequately to these developments. In today's markets, for example, there is an increased reliance on private counterparty surveillance as the primary means of financial control. Governments supplement private surveillance when they judge that market imperfections could lead to sub-optimal economic performance."
Greenspan also discussed the impact of telecommunications on the fixed location of financial centers. He said in a speech titled "Policy Coordination" at the opening of the new HM Treasury Building in London that the "telecommunications revolution, which presumably should diminish the need for physical proximity to conduct financial transactions", presents a challenge to cities like London. He added that "If traders can congregate almost anywhere electronically, we might expect traditional patterns of exchange to be dispersed. However, history, together with London's long, should I say sterling, reputation as a place to do business, seems to have spurred market participants to continue to trade through London."
Greenspan also discussed the close relationship between the U.S. and Britain. For example, he stated that we "share a more enduring bond between our peoples", even though "We had a few differences with George III". He was awarded the title of Knight of the British Empire at a ceremony on September 26 in Balmoral Castle. See also, Ask Yahoo on "How exactly does one get knighted?"
Friday, September 27
The House will not meet.

7:30 - 9:30 AM. The U.S. Chamber of Commerce will host a breakfast and panel discussion for technology professionals titled "Partnering Insights for Challenging Times". The scheduled speakers are Patrick Sweeney (ServerVault), Shane Oleson (Keymind division of Axiom Resources Management), Tim Grimes (Siemens Enterprise Networks), and Val Sriban (META Group). See, notice and registration page. The price to attend is $35 for the general public, and $25 for members of Partnerpoint, the U.S. Chamber, and co-sponsoring organizations. Location: U.S. Chamber of Commerce, 1615 H Street, NW.

9:00 - 11:00 AM. The New Millennium Research Council will host a panel discussion titled "A WorldCom Phoenix: Is Bankruptcy a Tool for Competitive Advantage?" See, release. Location: National Press Club, Zenger Room, 529 14th St. NW, 13th Floor.

1:30 - 4:00 PM. The Federal Accounting Standards Advisory Board's (FASAB) Accounting and Auditing Policy Committee will meet to discuss issues related inter-entity costs, the Credit Reform Task Force, and other matters. See, agenda [PDF] and notice in Federal Register. Location: Room 2N30, GAO Building, 441 G. Street, NW.

3:00 PM. Phil Bond (Under Secretary of Commerce for Technology and Chief of Staff to Secretary Don Evans) will host a media availability regarding the Summit on the Use of Advanced Technologies in Education and Training at the Department of Commerce (DOC). See, release. Location: Room 4813, DOC, 14th and Constitution Ave., NW.

Deadline to submit reply comments to the FCC regarding WorldCom's August 8, 2002, petition for declaratory ruling pursuant to 47 C.F.R. § 1.2, that requesting carriers are entitled to access ILEC Line Information Database data at cost based rates when they use such data to provide interexchange and exchange access service. This is CC Docket No. 01-338. See, FCC notice [PDF].

Deadline to submit reply comments to the Copyright Office (CO) regarding the motion for stay filed by various broadcasters of the CO's final rule that provides that transmissions of a broadcast signal over a digital communications network are not exempt from copyright liability under 17 U.S.C. § 114(d)(1)(A). See, notice in the Federal Register.
Monday, September 30
9:00 AM - 4:30 PM. The President's Council of Advisors on Science and Technology (PCAST) will hold an open meeting. The agenda includes: the science and technology of combating terrorism, federal investment in science and technology research and development, and "demand issues that can speed the deployment of a 21st Century broadband infrastructure". See, notice in the Federal Register for pre-clearance requirements and other information. Location: Loy Henderson Conference Room, Department of State, 2201 C St., NW. Guests must use the 23rd Street entrance.

Third of three deadlines to submit proposals to the NIST for FY 2002 Advanced Technology Program (ATP) funds. See, notice in Federal Register.

Deadline to submit comments to the FCC in response to it Public Notice [7 pages in PDF] regarding relief for the Auction No. 35 winners. The FCC asks for public comments regarding two possible scenarios for providing relief to the winning bidders in the January 2001 re-auction of spectrum previously auctioned to NextWave: full refund and option to dismiss all pending applications, and selective opt out for pending applications.
---
Deadline to submit comments and Notices of Intention to Participate to the Copyright Office "royalty fees collected for calendar year 2000 under the section 111 cable statutory license". The CO seeks comments "as to whether a Phase I or Phase II controversy exists as to the distribution of those fees, and a Notice of Intention to Participate in a royalty distribution proceeding." See, notice in the Federal Register.
Deadline to submit comments and proposals to the Copyright Office (CO) regarding data format and delivery for record keeping requirements to be established by the CO for the Section 112 and 114 statutory licenses. See, notice [8 pages in PDF].
Tuesday, October 1
9:30 AM. The Senate Commerce Committee will hold a hearings to examine the government's role in promoting the future of the telecommunications industry and broadband deployment. Location: Room 253, Russell Building.

10:00 AM. The House Commerce Committee's Subcommittee on Telecommunications and the Internet will hold a hearing titled "Recording Industry Marketing Practices: A Check-Up". Location: Room 2123, Rayburn Building.

10:00 AM. The Senate Judiciary Committee will hold a hearing to examine "recent Supreme Court jurisprudence on federalism issues". The Committee has not yet released an agenda or witness list. Nevertheless, the scope of the hearing could include the 1996 ruling in Seminole Tribe v. Florida that the Congress lacks authority under Article I of the Constitution to abrogate the States' 11th Amendment immunity from suit in federal courts. The Supreme Court extended this to the context of intellectual property in the 1999 rulings in Florida Prepaid v. College Savings Bank (invalidating the Patent and Plant Variety Protection Remedy Clarification Act) and College Savings Bank v. Florida Prepaid (invalidating the Trademark Remedy Clarification Act). Sen. Patrick Leahy (D-VT) and others have introduced S 2031, the Intellectual Property Protection Restoration Act of 2002, to stop states from evading liability for infringing intellectual property rights by asserting 11th Amendment immunity. Location: Room 226, Dirksen Building.

12:30 PM. U.S. Trade Representative (USTR) Robert Zoellick will give a luncheon address. Location: National Press Club, Ballroom, 529 14th St. NW, 13th Floor.
Wednesday, October 2
10:00 AM. The Senate Judiciary Committee will hold a hearing regarding "protecting children from child pormography". Location: Room 226, Dirksen Building.

1:30 - 3:30 PM. The FCC's WRC-03 Advisory Committee Informal Working Group 7: Regulatory Issues and Future Agendas will meet. Location: Boeing Company, Arlington, VA.
Thursday, October 3
10:00 AM - 12:00 NOON. The AEI Brookings Joint Center will host an event titled "High Stakes Antitrust: The Clinton Legacy". Location: Stein Room, Brookings Institution, 1775 Massachusetts Ave., NW.

1:00 - 3:00 PM. The FCC's Office of Engineering and Technology will host a tutorial titled "Free Space Optical Communications". FSO is the practice of transmitting information, or data by means of modulated beams of light through the atmosphere, rather than through fiber optical cables. John Schuster, CTO of Terabeam Corporation, will speak. See, notice [PDF]. Location: FCC, Commission Meeting Room, 445 12th St., SW.

The George Mason University (GMU) Tech Center and the Federalist Society will host a one day conference on cyber crime. Registration is free, except for persons seeking CLE credit, who must pay $50. A continental breakfast and buffet lunch will be provided. See, notice. Location: GMU School of Law, 3301 Fairfax Drive, Arlington, VA.
Friday, October 4
Target adjournment date for the House and the Senate.

9:30 AM. The U.S. Court of Appeals (DCCir) will hear oral argument in Seven Company Services, Inc. v. FCC, No. 01-1326. This is a petition for review of a final order of the FCC regarding 47 U.S.C. § 224 (Section 703 of the 1996 Act) and rates, terms and conditions of access for attachments by cable operators and telecommunications carriers to utility poles, ducts, conduits and rights of way. See, FCC order [78 pages in PDF in three parts: 1 | 2 | 3] titled "Consolidated Partial Order on Reconsideration", released on May 25, 2001. This in the proceedings titled "In the Matter of the Commission's Rules and Policies Concerning Pole Attachments" (CS Docket No. 97-98), and "In the Matter of the Implementation of Section 703(e) of the Telecommunications Act of 1996" (CS Docket No. 97-151). Judges Edwards, Rogers and Garland will preside. Location: 333 Constitution Ave., NW.

12:15 PM. The FCBA's Wireless Committee will host a luncheon titled "Wireless Industry Consolidation: Is It Needed? Will It Happen?" The scheduled speakers are Chris Murphy (Consumers Union), Rudy Baca (Precursor Group), and Lauren Patrich (FCC Commercial Wireless Division). The price to attend is $15. RSVP to wendy@fcba.org. Registrations and cancellations due by 5:00 PM on October 1. Location: Sidley Austin, 1501 K Street, NW, Conference Room 6E.